I got up early and left the house a few minutes after 06:00. The weather forecast was fine and sunny, with the temperature expected to hit 22°C in the afternoon, but at 06:00 it was misty and cool. The roads were dead quiet that time in the morning anyway, but the mist made the first few hours of the walk extra still. It wasn't a pea-souper; just dense enough for towers and pylons to drift in and out of sight, and for wisps to gather and swirl lazily over the glass-flat canals.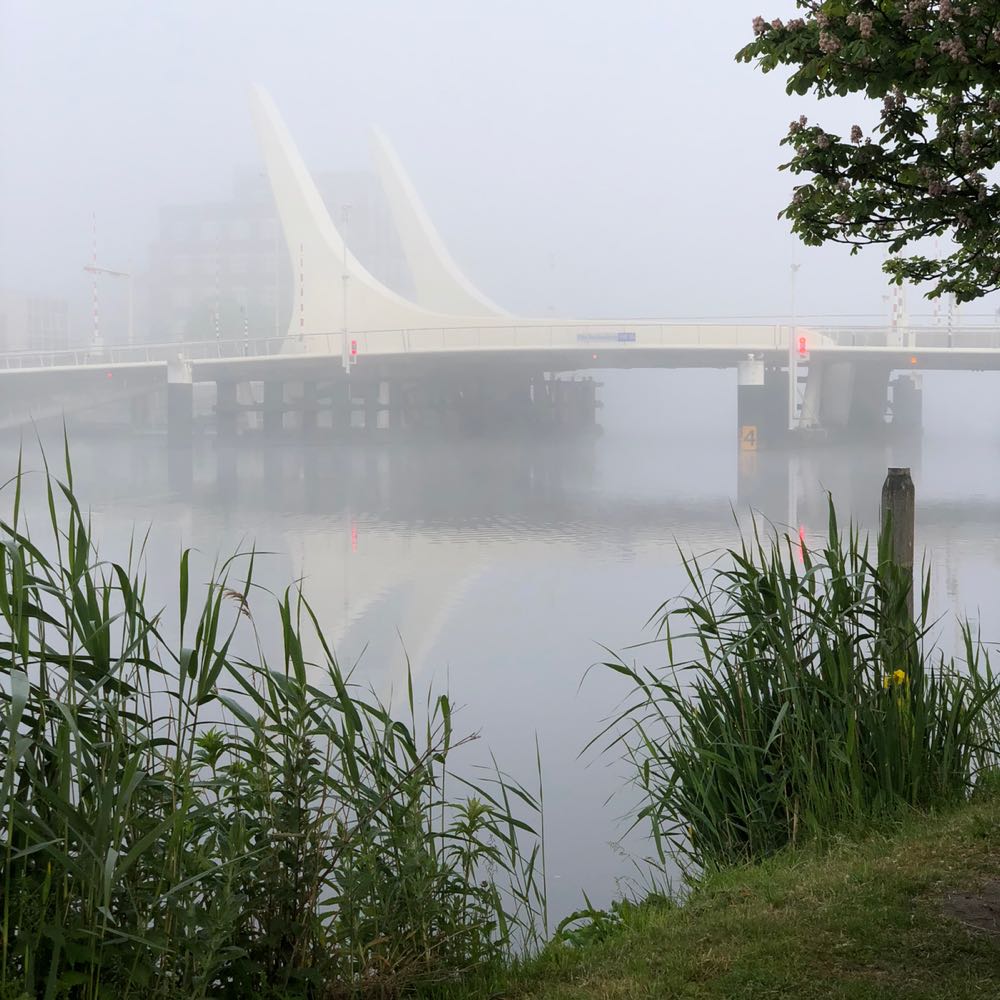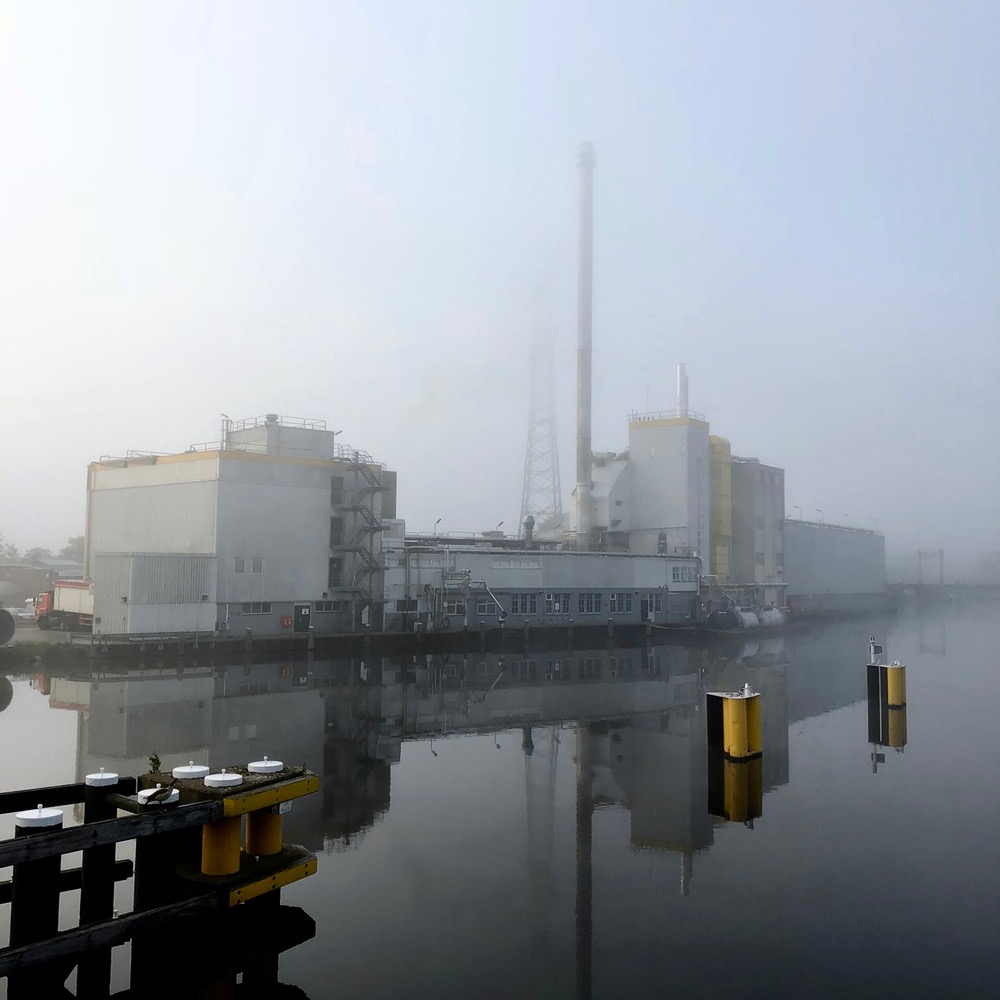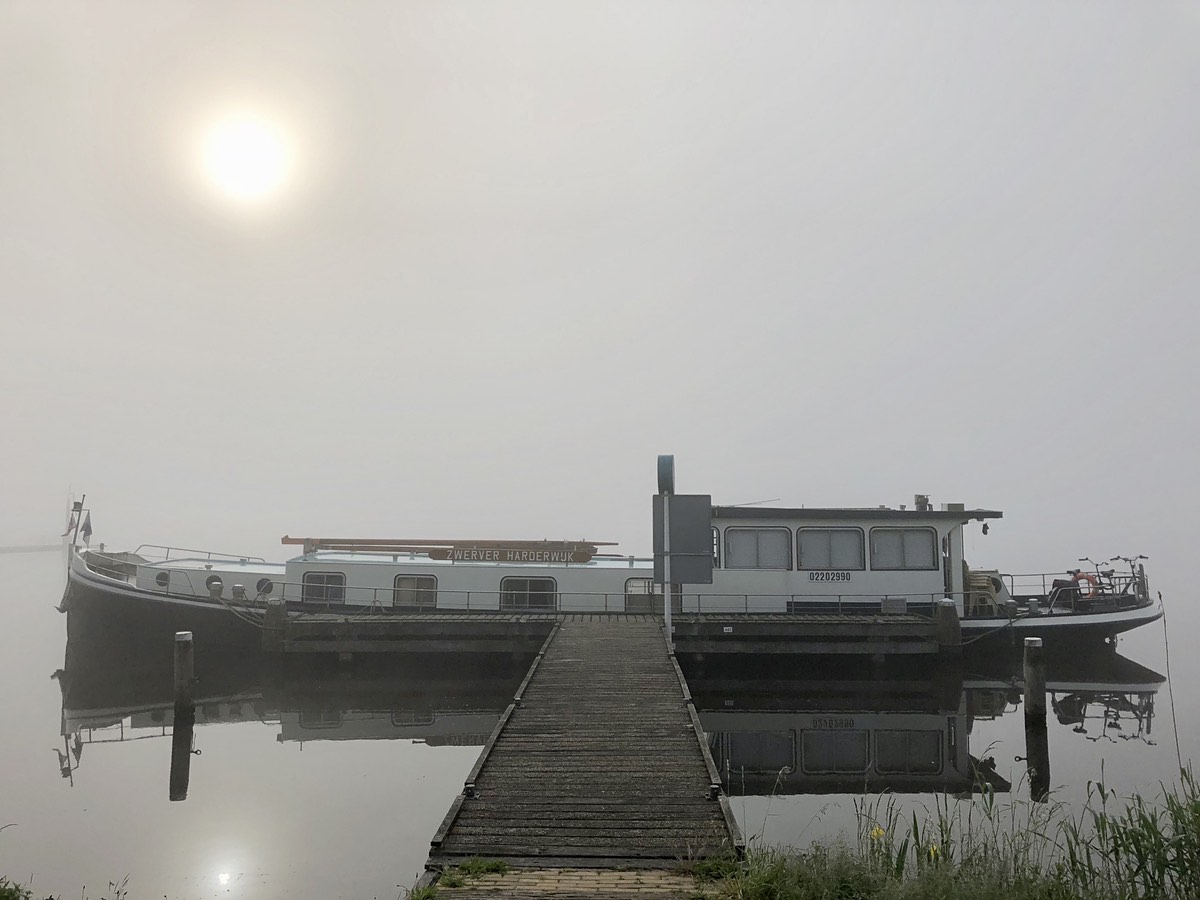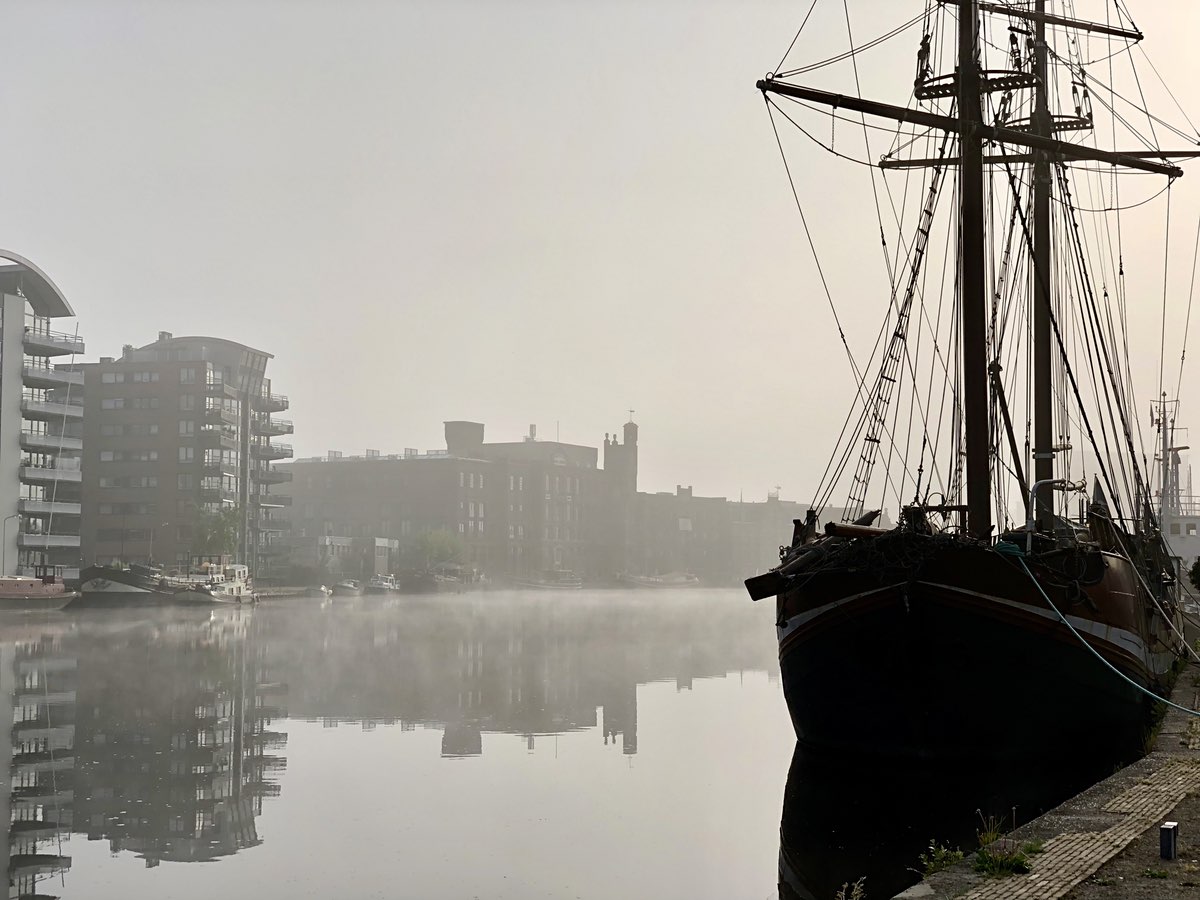 I walked north-west through Zaandam, Koog aan de Zaan, Wormerveer, along the edge of Markenbinnen, then over the polder to Alkmaar, then finally out to Schoorldam and Schoorl. I hit marathon distance in Schoorldam in 7h 31m, which is a personal best. Apart from wanting to try out my new shoes today, I also wanted to do the walk at a fast pace, just to see what kind of time I could put down. That didn't quite work out, because I couldn't stop myself from stopping to take a bunch of pictures along the way. I also spent the first hour stopping a lot to adjust my laces, because I just couldn't get comfortable with the racer's loop.
My right foot is slightly smaller than my left. Although my left foot was mostly snug with standard lacing, I could feel my right heel slipping. But when I did tie the right up more tightly, it was painful across the bridge of my foot. I could feel a blister forming on my heel by the end of the first hour, and I regretted taking a new pair of shoes out for a long walk without breaking them in first. I'll know better next time.
Time-wise, I think I could easily cut off 10 minutes with broken-in shoes and better discipline. With more training, I could probably get my average pace up, too, and take the time down to 7 hours (about 6 km/hour). But that's not what I'm about. I do big walks to prove to myself that I can do a slow marathon with no preparation beyond bringing enough drinks to stay hydrated; and I really enjoy taking pictures of interesting things along the way. I'm not going to force myself on joyless marches.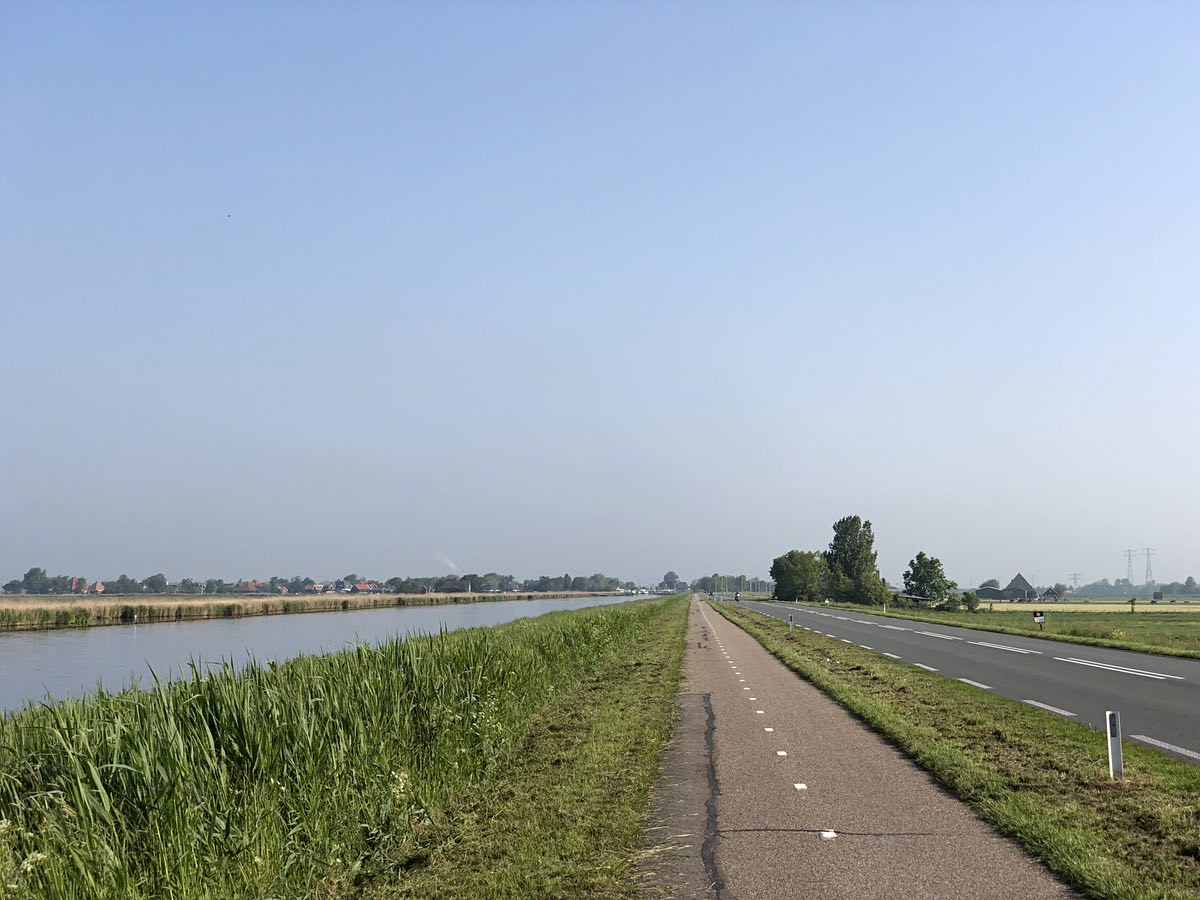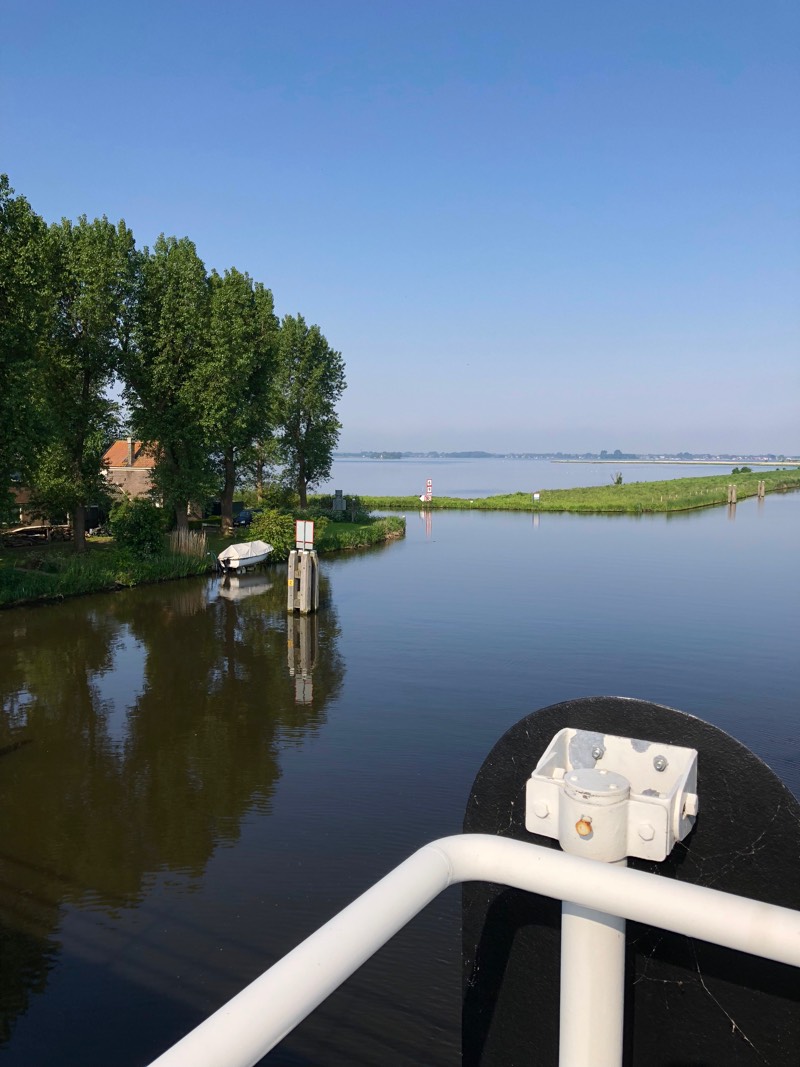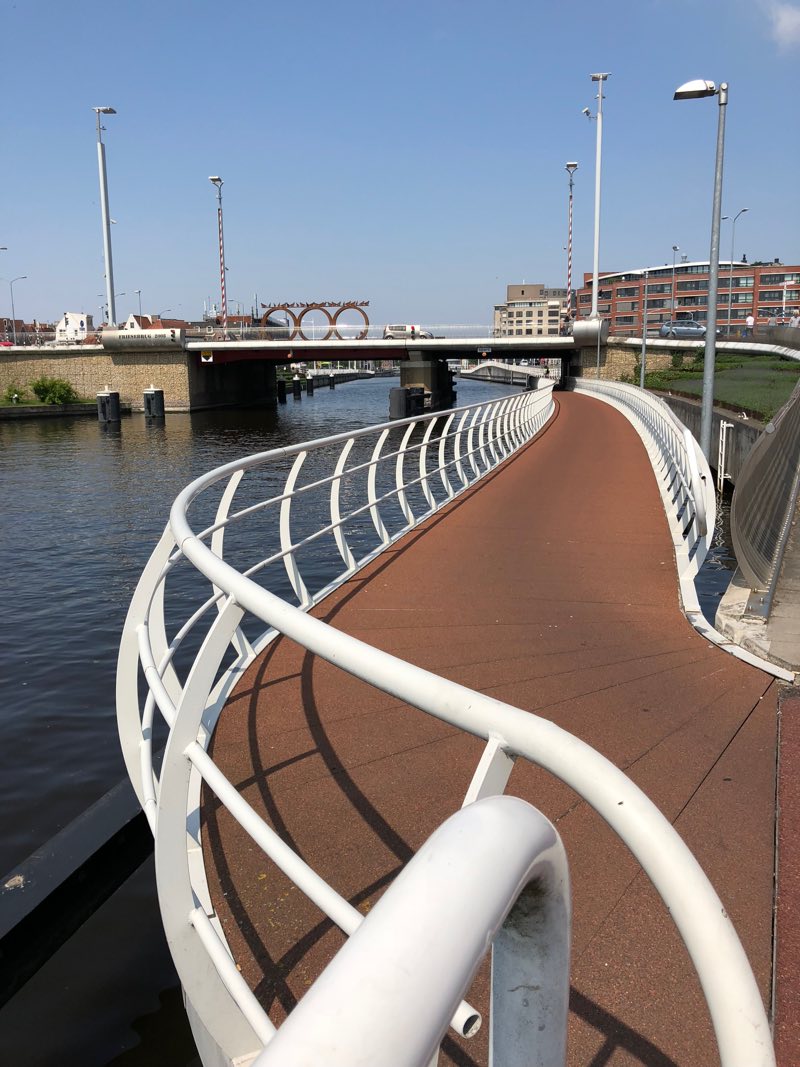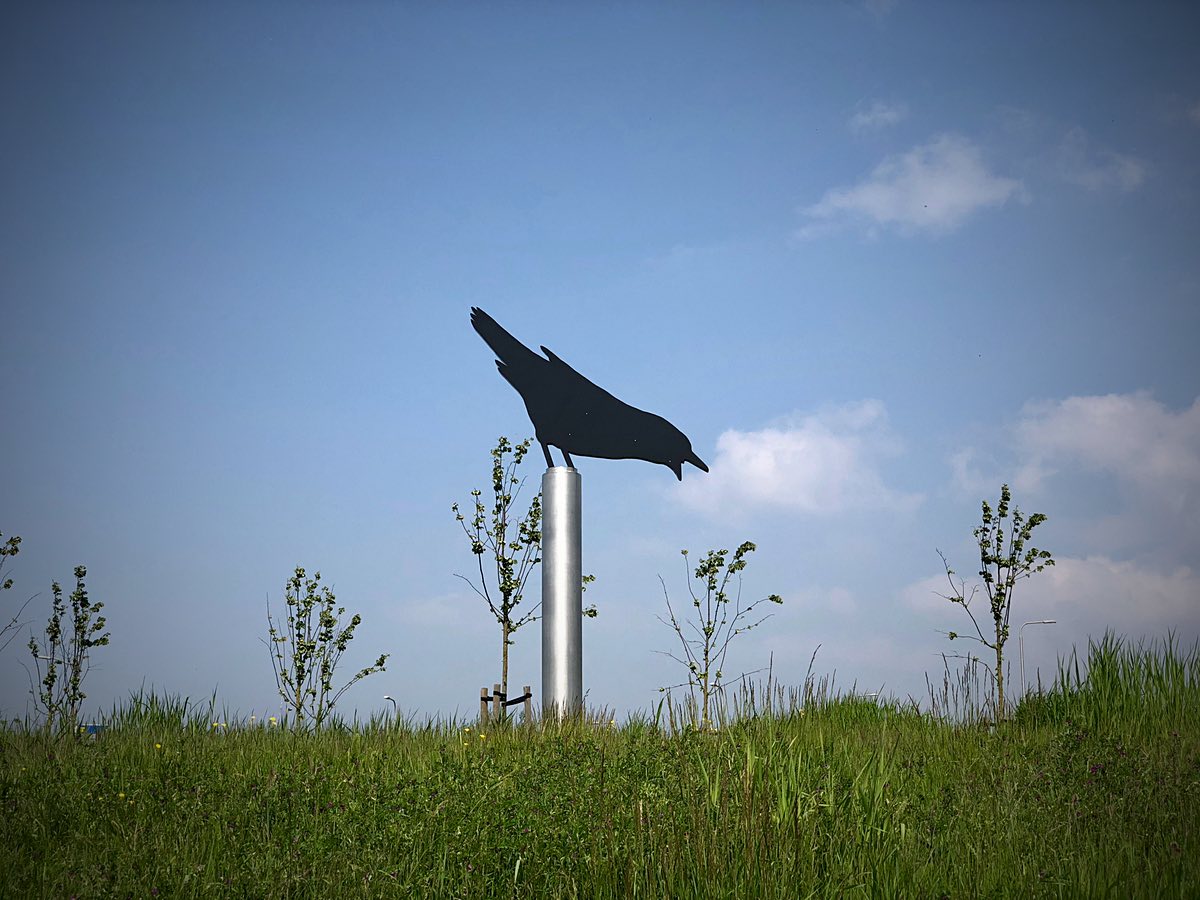 I messaged Abi near the end of the walk, and she drove out to Schoorl to meet me for a mid-afternoon coffee. (It was another 2.4km past Schoorldam, giving me a total distance of 44.6km for the day.) I've never been to Schoorl before, but maps showed several cafés in the centre. It's right next to the coastal dunes, and they have the Netherlands' tallest sand dune (the Klimduin) that runs right down to the village centre, which is pretty cool. A slice of apple pie was a welcome treat to finish the walk.