I'm in New York!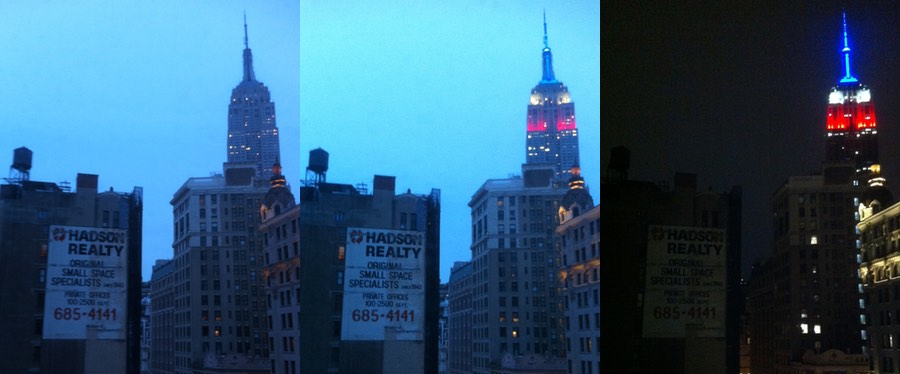 It's really cold!
I'm staying at the Broadway Plaza Hotel on 27th and Broadway. After I got here and dropped my bags, I called Abi, then went out for a walk. I'm trying to stay up until around 21:00, to try and force my system into the right time zone. (Abi wisely suggested I bring one of her custom-made USB blue light boxes with her, which I'll use tomorrow morning.)
I walked North to 32nd Street, and stopped in at JHU Comics, where I picked up volume 4 of Saga, volume 8 of Ex Machina (not new – I'm still catching up on it), and volume 1 of Rat Queens.
Being on a low-FODMAP diet I know I'm going to regret this, but I stopped off for a slice of pizza at Empire Pizza on 5th Ave on my way South again. It was cold, I was hungry, I was weak. It was really good.
Perhaps inadvisably given the cold and my illness-ridden state, I walked down to Union Square then looped back to the hotel. I couldn't feel my face by the time I got back. Fortunately the hotel supplies hot water, and I brought my own supply of lemsip. AND IT'S WARM IN THE ROOM. Unlike many hotels in Edinburgh, this one reckons that heating is not an optional extra in the middle of winter.