Before we picked up Dad from the hospital yesterday, Mum & I went in to Perth to pick up some bits and pieces. We hit Waterstones, where my eye fell upon a copy of Sex Criminals by Matt Fraction and Chip Zdarsky. I read about this book on Wired a couple of months ago, and it went straight onto my wish list. I thought that Matt Fraction and David Aja's Hawkeye: My Life As a Weapon was one of the best things ever, and the premise of Sex Criminals sounded delightful: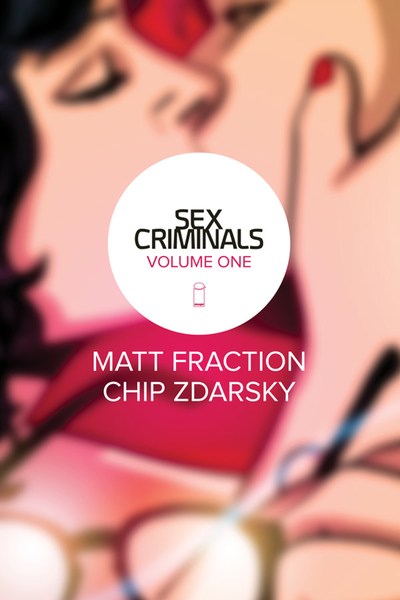 Suzie's just a regular gal with an irregular gift: when she has sex, she stops time. One day she meets Jon and it turns out he has the same ability. And sooner or later they get around to using their gifts to do what we'd ALL do: rob a couple banks.
It's every bit as good as it sounds. Funny, touching, and sexy, but in an adorably geeky way.
I also just finished Wool by Hugh Howey, which is excellent. (Hat-tip to Alan for the recommendation.) The idea isn't a new one — generation ships where the inhabitants have forgotten their origins is a solid staple of science fiction — but it's well executed and gripping all the way through. I've already started on the second book in the series, Shift.
Musically, I'm still totally, gloriously stuck on De La Soul. I'm writing watching their performance at Glastonbury this year on the BBC iPlayer while writing this (what a performance!), and thinking that it's waaaaaay past time that I attended a festival. It's not going to happen this year, but I'm thinking that I might try to hit PinkPop or Lowlands in 2015.
Also a shout out to Blend Coffee Lounge next to the Thimblerow car park in Perth, where Mum and I stopped for lunch. I only had a diet coke to drink, but I did indulge in a bacon panini and a chocolate brownie, both of which were delicious. Their website puts a lot of emphasis on their coffee, but I'd go back for the friendly, relaxed, and unpretentious atmosphere.