TV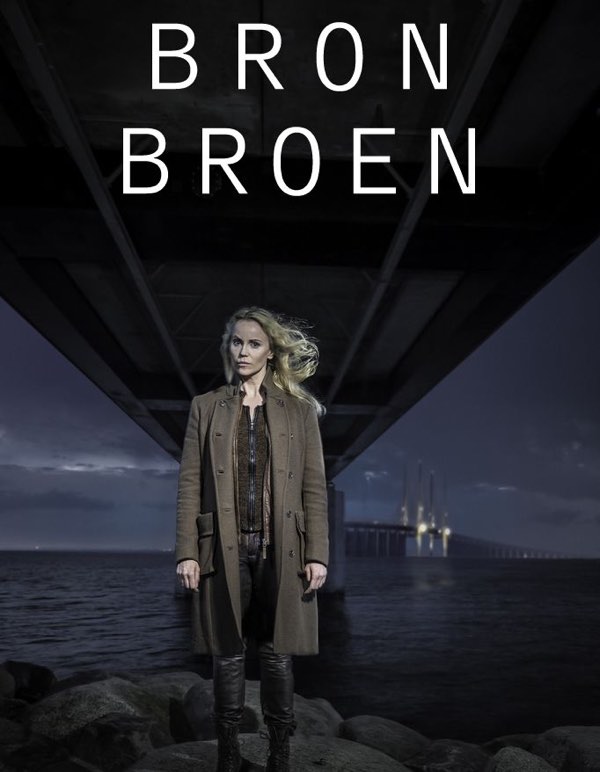 ⭐️⭐️ Bron | Broen (The Bridge): One of the best detective thrillers I've seen. The plotting is exquisite: over the course of each season the show follows a ton of characters that don't seem significant at first, but are later revealed to be part of the puzzle, like keys for a sequence of interconnected locks. The crimes and the perpetrators are extreme and byzantine, but the police investigating them are grounded and vulnerable a way that British and American TV police often aren't. (They're also not buff and beautiful. They feel like real humans.) Sofia Helin is brilliant as protagonist Saga Norén. There's a scene early in season 4 where she's shown getting dressed in her iconic leather trousers, zip-up sweater and overcoat, and driving off in her classic Porsche 911. It was like watching a superhero do their first "suit up" scene in a Marvel movie. It also made me want to watch more European detective shows.
⭐️ Jessica Jones season 3: Good. Sad we won't be seeing more.
Stranger Things season 3: Hmm. In the episode "Bouncing Back From Rejection" of his WorkLife podcast, Adam Grant interviews M. Night Shyamalan about his successes and failures. Shyamalan talks about how he likes shifting genres during a film, and how he has learned that it's better to shift from a genre of lower emotional intensity to one of higher intensity. (Like going from a family drama to a supernatural horror in The 6th Sense.) You have to raise the stakes. This season of Stranger Things didn't do that. We've got supernatural comedy/horror all the way through, but it went from dread in the first four episodes to caper in the final four. My expectations weren't fulfilled.
⭐️ 💩True Detective seasons 1 and 2: Season 1: brilliant. Season 2: exactly as bad as season 1 was good. Like Star Wars prequels vs. original trilogy bad. Could the characters be any more stereotyped? Could their dialogue have been any more awkward and implausible? Was George Lucas called in as a script doctor? So much mis-casting, so much faux noir.
💩💩 Another Life season 1: Cool-looking trailer, but the first episode is utter garbage. Hot, sweaty garbage. Angry "give me that hour of my life back, you bastards" garbage. Offspring of Interstellar and Arrival, stabbed in the back, and corpse left in a Dumpster to rot for three weeks in the middle of a post-apocalyptic heatwave garbage.
Books:
⭐️ The Mighty Thor vol 1: Thunder In Her Veins, by Jason Aaron, Russell Dauterman, et al.: Excellent
⭐️ The Mighty Thor vol 2: Lords of Midgard, by Jason Aaron, Russell Dauterman, et al.: Also excellent
Films:
MIB International: It's fine. Not great, but not as bad as some critics made out.
Rim of the World: War of The Worlds meets summer camp.
⭐️ See You Yesterday: Starts as a lightweight kids-do-time-travel-for-science-fair, but takes a tragic and impactful turn to explore the impact of gun violence and biased policing.
⭐️ Lego Movie 2: Fun
Glass: Brilliant first two acts, but stalls for the climax. Tries to open up an expanded universe; fails.
⭐️ Prospect: Low budget science fiction drama about a girl and her prospector father looking for the one dig that will allow them to pay off their debts. It all goes wrong, and she has to team up with one of the bandits who ambushes them to fight for survival. Terrific script, fantastic drama.
⭐️ Spider-Man Far From Home: Very cool, very fun.
⭐️ Happy Death Day 2 U: Fun sequel! Heavier on the zany, lighter on the slasher thriller tension, and with some surprisingly deft emotional touches sprinkled throughout.
⭐️ Fast and Furious presents: Hobbs and Shaw: Can you make a good blockbuster action movie based just on the ridiculous charisma of Dwayne Johnson and Jason Statham, and the (played for laughs) over-the-top hyper-masculine chemistry between them? Yes. Yes, you can.
Podcasts: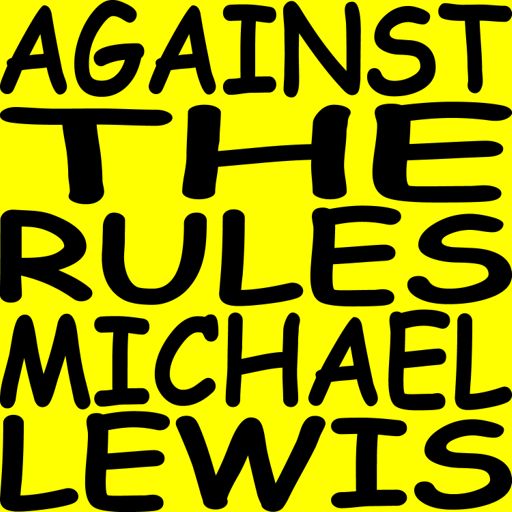 ⭐️⭐️ Against the Rules by Michael Lewis: Michael Lewis is my favourite author of non-fiction. This podcast, about "the decline of the human referee in American life and what that's doing to our idea of fairness" is just as entertaining and insightful as his books. He's talking not just about sports referees, but "referees" in every sense of the word: regulators, judges, arbitrators – supposedly neutral parties of every kind. It's a fascinating blend of psychology, politics, and justice both legal and social. Highly recommended.