Fuck Brexit!
Town in Netherlands replaces Union Jack with Saltire in EU flag line-up
I haven't quite figured out how to make a European Flag tattoo design that works for me yet.
Fuck Brexit!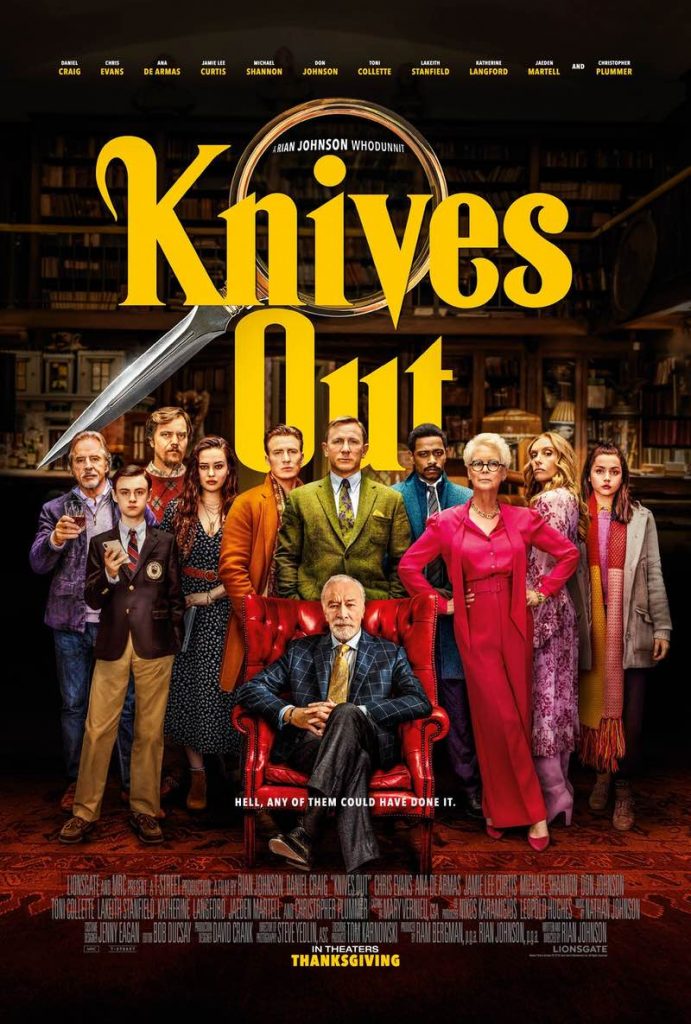 Films:
El Camino (Breaking Bad movie) A good chaser after having finished watching all of Breaking Bad and Better Call Saul.
⭐️ Knives Out I'm a fan of Rian Johnson's, and I'd been looking forward to this for ages. Watched it at the cinema with Abi and Fiona on my birthday, after rushing down a pineapple and jalopeño pizza (yes) at the Domino's around the corner to catch the movie start time. Excellent film, absolutely loved it.
The Irishman Boring. The facial digital de-aging was good, possibly the best we've seen to date, but they forgot to de-age the actors' gaits. In scenes where he's supposed to be playing a man in his 40s, De Niro still walks and moves like a man in his 70s. Also, did I mention the film's boring? Because it's boring.
Rise of Skywalker Yes, it's stupid and full of plot holes, but I liked it. Kinda glad that the cycle is done now, though.
⭐️ Warcraft You know what? Not at all bad. It's not Moon or Source Code, but it's not a turkey. It's not subtle, it's not groundbreaking, but it's sincere in putting on an entertaining and exciting big-budget fantasy spectacle that isn't set in Middle Earth. I enjoyed it.
Roman J Israel Esq Knowing nothing about this film other than having watched the trailer clip showing a single scene of dialogue between Denzel Washington and Colin Farrell, this went in a completely different direction than I'd expected. Thoughtful, uncomfortable, pretty good.
💩💩 6 Underground I tried watching this, but I couldn't. A billionaire faking his own death so he can mete out vigilante justice with no regard for collateral damage is…troublesome at best, the I found the opening car chase scene so abhorrent that I deleted the download from my phone so that I wouldn't be tempted to try returning to it. (Yes, Bruce Wayne/Batman, yes, Tony Stark/Iron Man. I know.)
⭐️ Frozen 2 Good. Kristoff's "Lost in the woods" eighties music video parody is hilarious.
⭐️ My name is Dolemite Excellent. Funny and moving story of a comedian trying to make it big, and do it his way.
⭐️ Song of the Sea Beautiful film, gorgeous animation.
⭐️ Jojo Rabbit Brilliant. I found the start uncomfortable, with how much it leaned in to painting the nazis in a normal and humorous light, but it turned into something altogether sharper, more subtle, and more emotional.
TV
⭐️ Rick and Morty season 4 (or at least the first half of it) – still funny.
⭐️ Watchmen Excellent, intense, twisty & turny, although the use of kinetic weapons in the final episode felt inconsistent in its execution.
⭐️ The Good Place season 4 Wow. Hard to keep up the level of comedy and still bring that to a satisfying ending, but they really did it.
⭐️ October Faction season 1 I won't be surprised if Netflix doesn't renew this for a second season, and I won't be super disappointed, either, because they brought this first story arc to a pretty solid conclusion. It's relatively low budget, relatively low key and downbeat, definitely not the flashiest or best piece of TV out there. But what can I say? I enjoyed the family story, and felt a strong connection with the two parents, struggling to deal with two teens who themselves are trying to figure out their own identity in a new and difficult situation.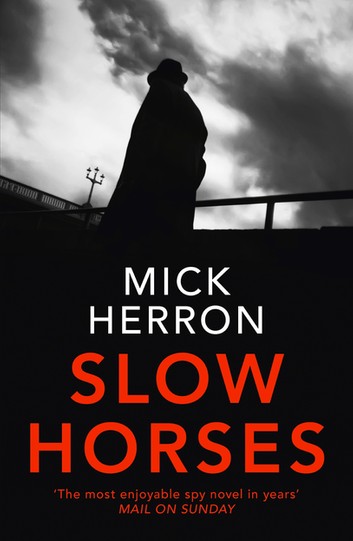 Books
⭐️ The first 5 books of the Jackson Lamb series by Mick Herron: Slow Horses, Dead Lions, Real Tigers, Spook Street, and London Rules. Loved these. I came across them via Warren Ellis. Serious spy stories, with elements of Archer-like inappropriate humour that creep in around the edges. Looking forward to the next one.
🤔 Measure What Matters by John Doerr. He never comes out and explicitly says there is a causal link between the use of OKRs and corporate success (maybe his editor balked), but he sure as heck implies it at every opportunity. Now, I like OKRs, but I also like supporting evidence. This book is a selection of the most successful case studies from his personal acquaintance. Pretty! But completely lacking in balance, or in guidance for anything but the happiest of paths.
Music
Manic by Halsey is amazing. Varied and richly textured. And I can actuall play the bass part for "Finally // beautiful stranger" because it's super easy (E-D-C-A) and at a tempo I can still handle. ❤️
The track "Alanis' Interlude" on Manic features…Alanis Morissette, who I haven't listened to for ages. As in, I hadn't heard Flavors of Entanglement from 2008 or havoc and bright lights from 2012 at all. But now I have! I prefer the latter.
Update: I'd forgotten that in the time period for this mixed mediastravaganza I also had a subscription to Amazon Prime. This was accidental. I generally avoid Amazon (I disapprove strongly of their labour practices), but when I do use them, I always avoid signing up for their offers of Amazon Prime. But this time they caught me with one of their dark patterns. Something like a "no, I don't want to not take advantage of opting out of this free offer" checkbox that I misinterpreted.
Anyway, so there I was with an Amazon Prime subscription, and Season 4 of ⭐ The Expanse just having been released as an Amazon exclusive, so I stuck around for that. And season 1 of ⭐ Fleabag. But not season 2, because despite season 2 being "Available on Amazon Prime Video" this apparently doesn't mean it's, you know, available on Amazon Prime Video in the way media are available on other video subscription services. Of course not, what was I thinking.
So anyway, that subscription is gone now.
And then there's Disney+, on which we've watched season 1 of The Mandalorian. Mixed opinion. On the one hand Baby Yoda, on the other hand droid slavery and mass murder. So.
And as I was looking back over this media collection, I thought it was looking a bit light for a three month gap since the previous one…and then I remembered that ⭐ Spider-Man on PS4 kinda took over my life for while there. Time well spent.