Because most of my long-distance walks are over tarmac and concrete, I bought a pair of Asics Patriot 8 running shoes to replace the more rugged and waterproof hiking shoes I had been using. They're great, but even after a few months I noticed that the inside padding was starting to wear through at the edge where the heel counter meets the collar. Beneath the padding of these shoes, the heel counter is made of firm but flexible plastic, and the the wear happens right at the top. Even though it doesn't feel like my heel is slipping, the wear pattern doesn't lie: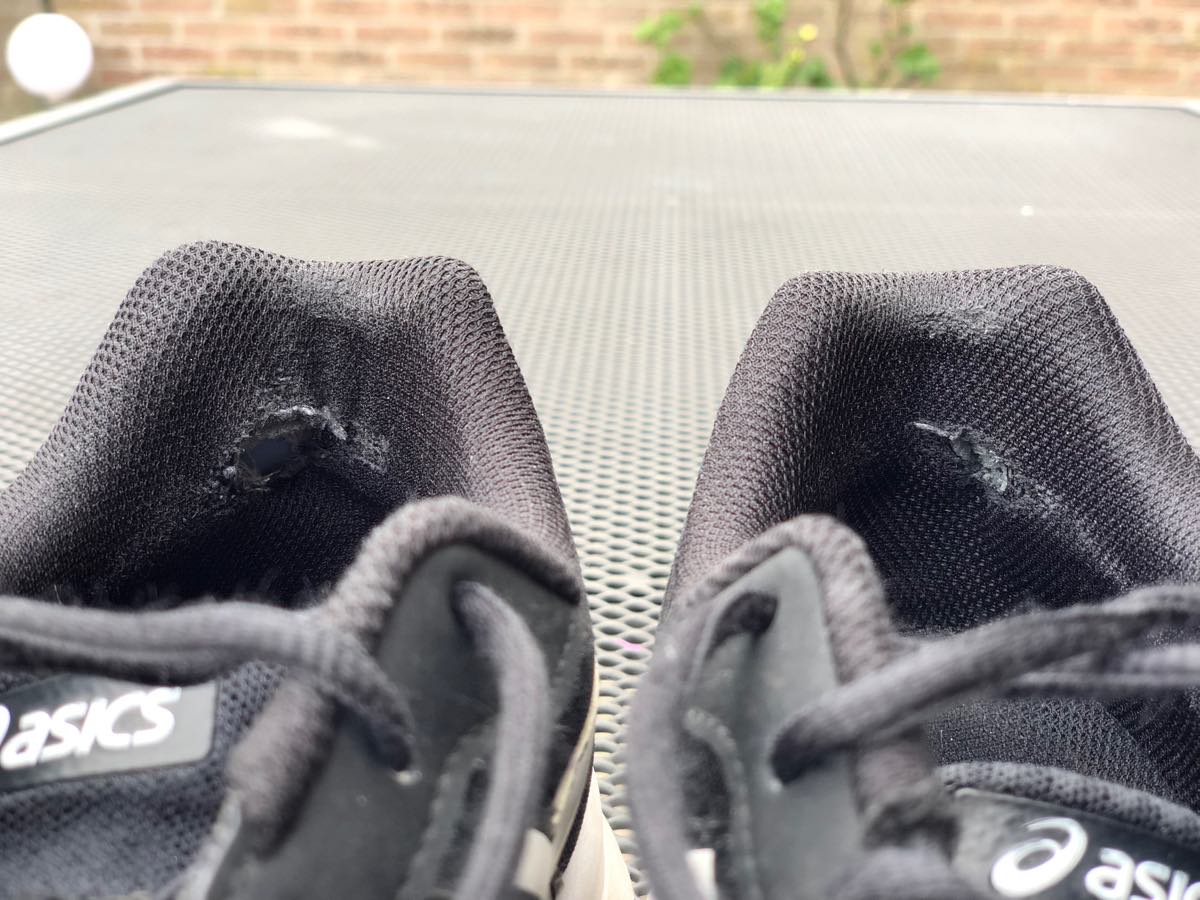 According to running forums and sites, the answer seems to be that I should tie my laces with a "racer's loop" ("heel lock lacing"), a technique that takes advantage of the "extra" lacing holes behind the standard ones.
The soles of the Asics Patriot 8 shoes are made of a softer material than my old hiking shoes, so it's natural that they'd wear down a bit faster. Here's what the soles look like compared to a brand new pair: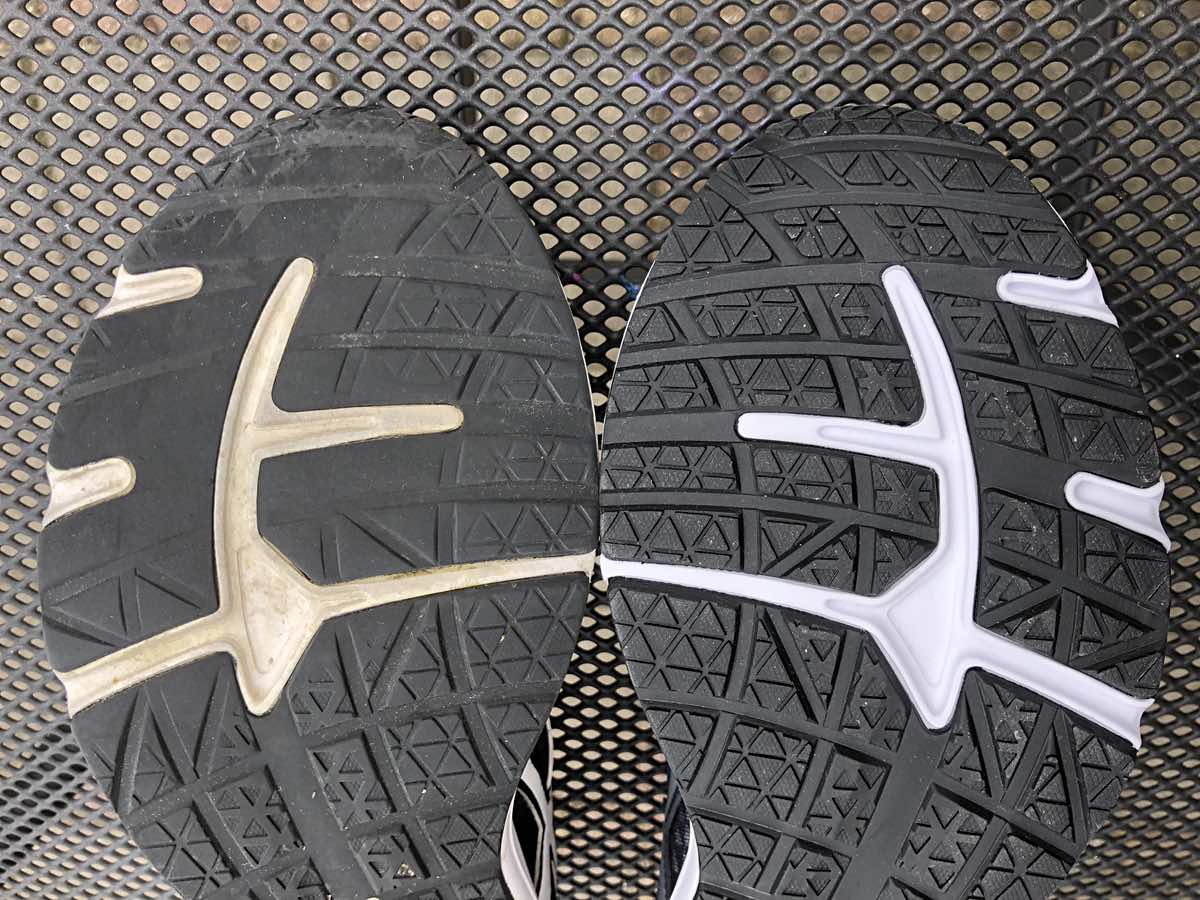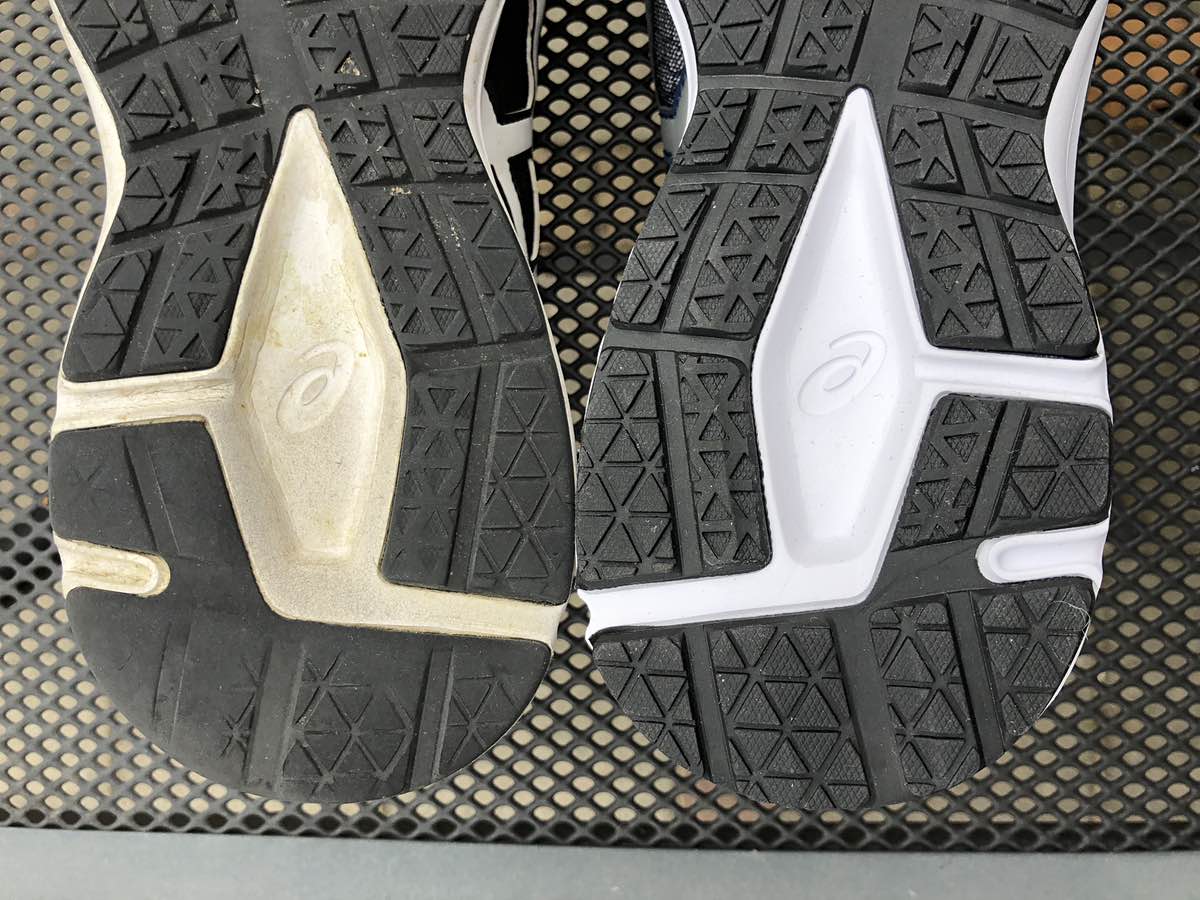 As I'm walking rather then running, I can live with less grip from the soles, but I'd prefer it if the heel padding lasted a bit longer. But I like these shoes a lot, and so I bought a fresh new pair to replace them. Asics has a new model for this year (the Patriot 9), but apart from new colourways and an "Amplifoam" logo on the side of the sole, I can't see much of a difference. The 8s are still readily available online, and being last year's model, they're cheaper too. I'm going to take them out for a spin tomorrow.