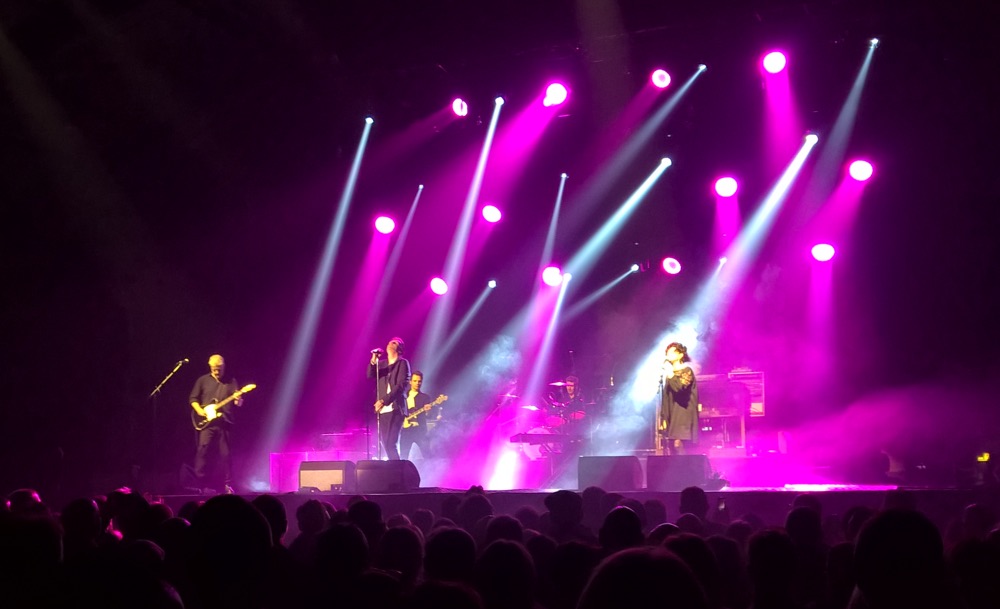 Any band that stays together long enough becomes its own tribute band. The danger of being a tribute band is the audience shows up for just the hits. I saw this when we went to see The Who at the Ziggo Dome a couple of years ago, when they were doing a special "Quadrophenia And More" tour. I love Quadrophenia, but most of the crowd didn't wake up until the band finished their main set and launched into the "…And More" section. You know, "Who Are You", "Won't Get Fooled Again", etc.
I got that same feeling at the AECC on Saturday evening seeing Deacon Blue. Although I don't think their latest album, Believers, is quite so strong, their previous one, A New House, is one of their very best. I like it when bands keep moving forwards. When I see them live, I want to hear their new material as well as the old songs. At the AECC, although the crowd nearly lifted the roof off for songs like "Fergus Sings The Blues" and "Dignity", for quieter new songs like "Birds" it seemed like everyone decided it was time to talk amongst themselves. The audience was almost as loud as the band. This may have been down to the venue, which is basically a shed. It's built for cattle markets, not concerts. No cloakroom, no lockers, or anywhere to stash your coat on a freezing Aberdeen evening. The stage looked hastily thrown together, and the sound was loud but thin. Ricky Ross said it was the biggest venue that Deacon Blue were playing on this tour. He wisely stayed quiet about which one was their favourite.
Maybe I was just projecting my own gig fatigue and a sense of dissatisfaction about the venue, but the band looked…tired and bored. Now, I have loved Deacon Blue since Raintown. When The World Knows Your Name was released in my last year at secondary school, and I vividly remember it playing in my head when a couple of friends and I came to Scotland to walk the West Highland Way just after graduation. As a teenage Scot living in the Netherlands, trying to figure out where I belonged, the band struck me in a very emotional place. I should have been much more excited about finally seeing them live, but in the end it felt more like a tick in the box.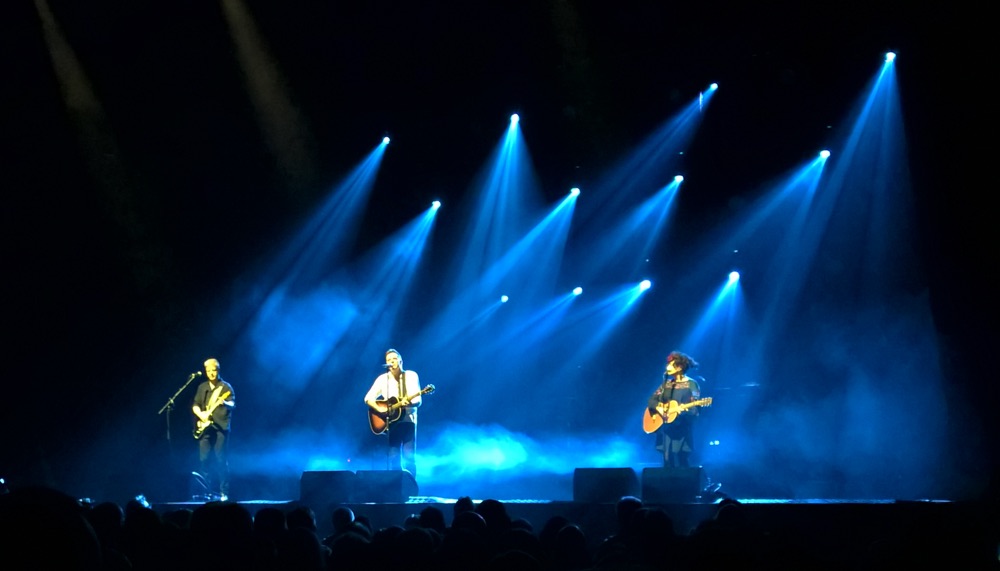 One of the problems with seeing concerts in rapid succession is a certain feeling of obligation: I should get in the mood for an upcoming concert by listening to the band's music. But the timing doesn't always work out. In the days after the Frightened Rabbit gig earlier in that same week, all I wanted to listen to was more Frightened Rabbit. And on the day of my journey to Aberdeen I found that the only album I'd downloaded on Spotify for offline use was the new We got it from here… by A Tribe Called Quest, and I spent the whole trip listening to that, and loving it more and more on every play.
Although it was Deacon Blue's concert that drew me to Aberdeen last weekend, it was everything else around the gig that made the trip worthwhile. The train ride up the East Coast in the afternoon was lovely and relaxing (even though Scotrail cancelled the first class service I had booked). In Aberdeen, I met up with Dave (Hi Dave!), whom I haven't seen for about ten years. We met at the delightful CASC bar and talked for hours, stretching the time up to the point where I had to take a taxi out to the AECC instead of taking a bus or walking. Seeing Dave again, and picking up the friendship like hardly a day had passed, was the highlight of the weekend. (And I'm not just saying that because he's watching.) After the gig ended, I took a "gig and go" bus back to Union Street, which was positively buzzing with people in a party atmosphere. It was great to see Aberdeen so vibrant. The next day I took a lovely walk, and had another nice train ride down to Dundee, and stayed with Mum & Dad overnight.
So: regrets? No. Would I go and see Deacon Blue again? Maybe, if the venue was right.
Set list on setlist.fm
PS: Gregor Philp, who plays guitar with Deacon Blue, looks quite disturbingly like Nigel Eccles, CEO of FanDuel. At least from a distance. It was quite distracting. Every time I'd look over to stage right, I'd wonder where Nigel had picked up those licks, and whether the board knew he was moonlighting at the weekends. Go on, tell me I'm wrong.