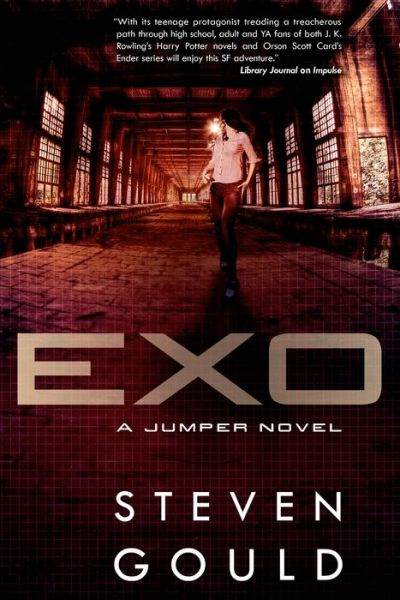 (Disclaimer: I received a promotional copy of Exo from Tor Books.)
I love Steven Gould's Jumper series. Jumper itself is a classic "what if?" story about Davy Rice, who discovers that he can teleport himself to places he can see, or has been to before. Reflex takes Davy and his wife Millie into much darker territory when a shadowy organization kidnaps Davy and tortures him into working for them. In Impulse the story follows Davy and Millie's daughter Cent as she comes to terms with her own abilities while trying to fit into a new school.
All of the books take a classic science-fictional exploratory approach to teleportation: they take the fact of it as given and explore the consequences, reactions, and workarounds using smart, likeable protagonists who are propelled into unexpected adventures. They're brilliant. To say I was excited about Exo is an understatement.
It doesn't disappoint. In Impulse Cent figured out that teleportation implies control over her velocity, and she learned how to fly using ballistic speed boosts. In Exo she takes the next logical step: can she reach space if she boosts upwards fast enough? How can she survive in a vacuum? And what will she do when she gets there?
The four classical types of narrative conflict are "man against man", "man against society", "man against nature", and "man against self." Exo introduces a fifth: woman against expectations. (I suppose it's a variant of man against society, but it sounds better.)
Cent, as a young woman, spends the first half of the book butting up against, and systematically battering down, all the misapprehensions, underestimations, and objections the world throws at her in her quest to build her own space programme. It's glorious. The second half gets a bit engineer-y with a lot of technical details, and the action sub-plot involving the mysterious Daarkon Group feels rushed. It still left me with goosebumps, and a burning desire to find out where the series will go next.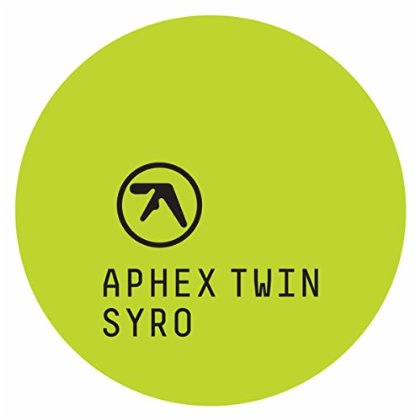 In the last few weeks I've been mostly listening to the new Aphex Twin album Syro, and A New House by Deacon Blue.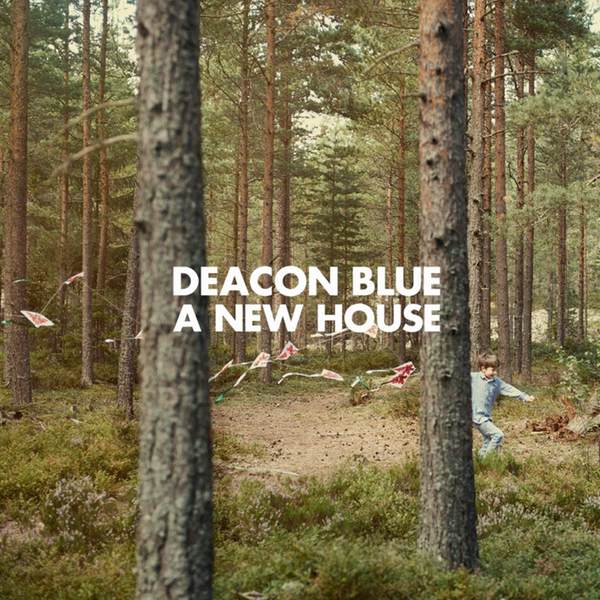 Deacon Blue's last two albums didn't move me very much, but A New House is a fantastic return to form – their best since Fellow Hoodlums. It's fresh and upbeat, full of catchy hooks and big choruses: a great pop album. Unfortunately all of their UK gigs I could conceivably get to for the rest of the year seem to be sold out. I'd love to see them live.
Finally, in last week's New Music Monday at work, one of m'colleagues dropped Taylor Swift's "Shake It Off" into the playlist, and I've been kinda obsessed by that as well. I downloaded her album Red yesterday, which has been gaining me approving nods from Fiona. We listened to it this afternoon as we were making some stuffed felt Minecraft plush heads together.