When I met up with Dave last Saturday evening, we spent some time thinking about the last time we had met up. We weren't able to put a date or even a year on it, but we reckoned it must have been 2006 or 2007. I had been up in Aberdeen with Alex, probably visiting Grandma McLean, and Dave came to meet us at the Inversnecky Cafe on the Esplanade. Remembering the Inversnecky planed an idea in my head. Instead of having a lazy morning with maybe a bit of shopping the following morning, I got up in reasonable time and went out for a walk instead.
My first stop was a beautiful piece of graffiti I had spotted from my hotel window. It covers the maintenance door of the multi-storey car park on Denburn Road.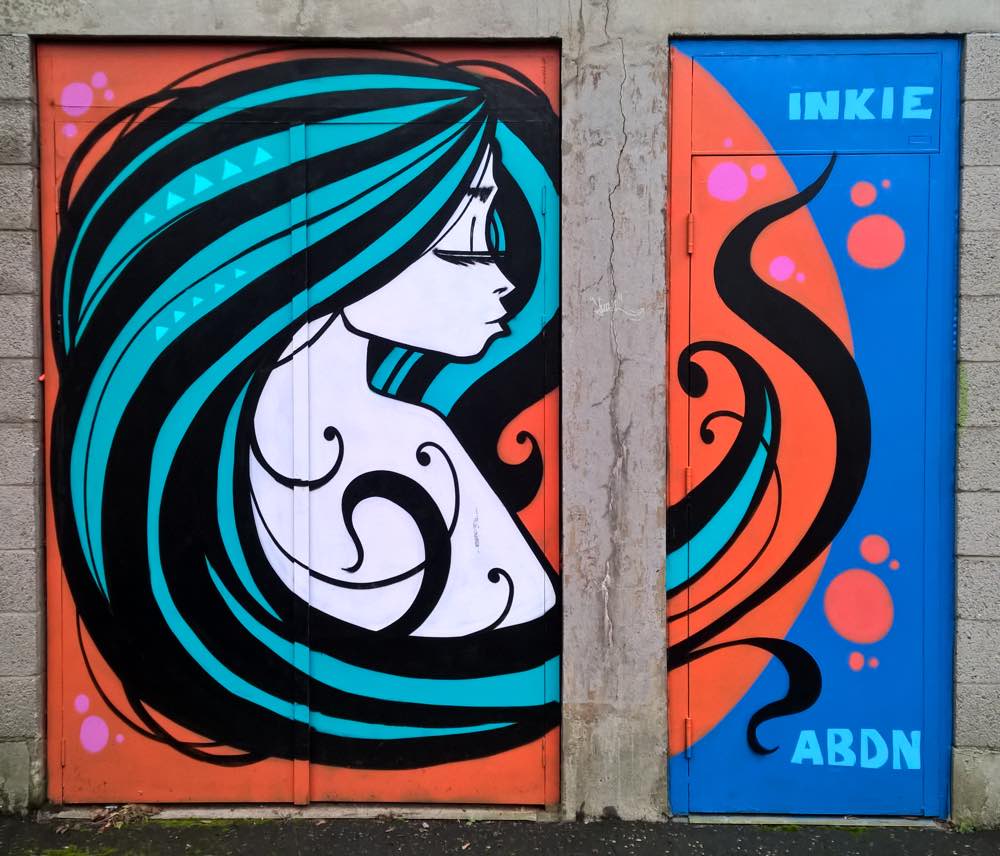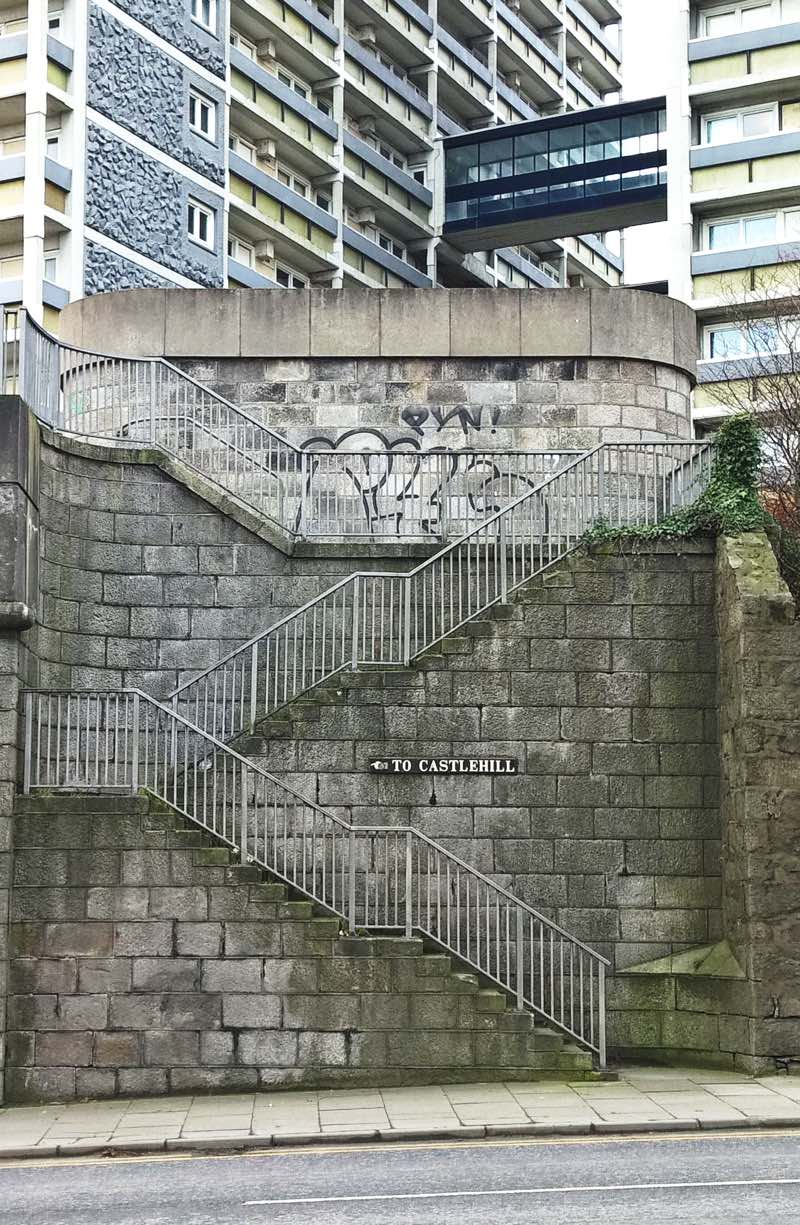 I didn't go down into the harbour, but walked along the A956 and up Beach Boulevard to the Esplanade, where I had a lovely full Scottish breakfast at the Inversnecky and read my book. I noticed the joke on the chalkboard outside ("I bought my wife a new fridge for Christmas. I can't wait to see her face light up when she opens it"), but I hadn't realized that the café has become a social media phenomenon as a result.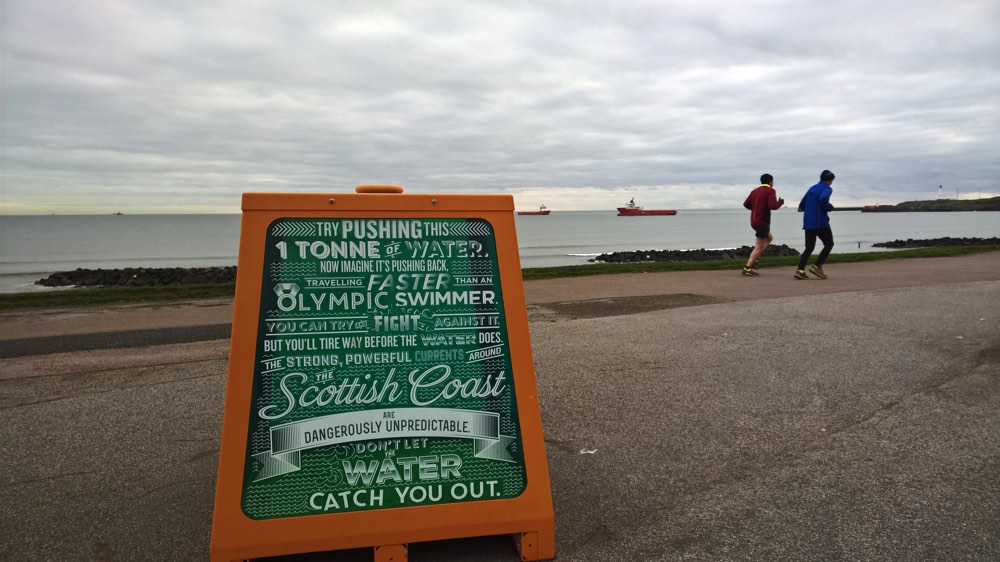 I walked along the Esplanade for a bit, then cut down past Pittodrie and along Golf Road to the flat where my grandparents Sutherland used to live.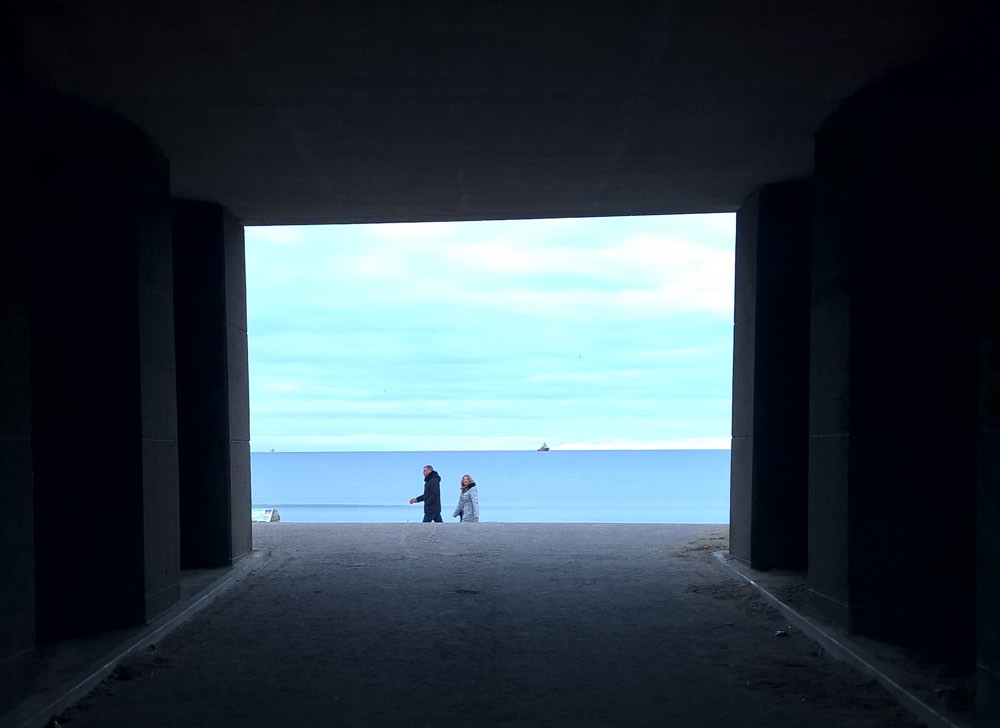 Along School Road, and back to Union Street via King Street. Not a super long walk, but enough to give me a blast of Aberdeen memories. There is something about the granite buildings with their occasional towers and crenellations that make the old town feel slightly out of time. The granite is so solid and constant that old and new buildings look like they are of the same age. This might be what a city would look like if a middle-age fortress mentality had persisted into the twentieth century.