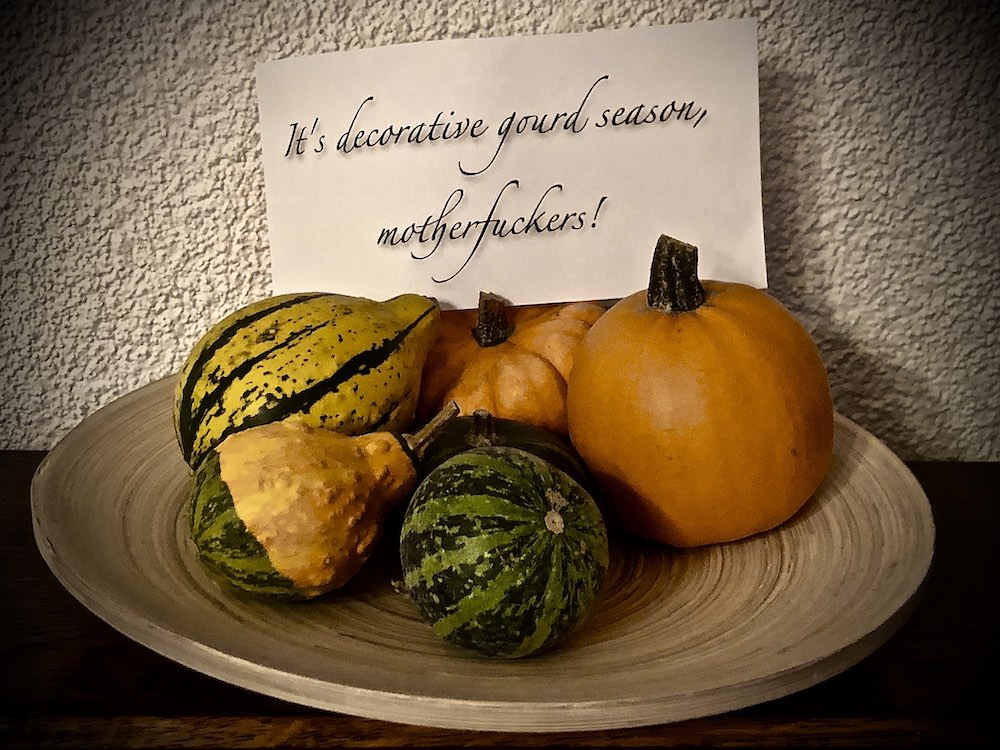 Apart from dropping Abi off at the airport, and Fiona at school, I didn't get out of the house today. So today's pictober photo is from my stash of emergency interior shot ideas.
Daily self-care checklist:
Sleep: ugh
Walk: nope
Bass: nope
Photography: not really
Snacks: finished the banana bread
I did finally get up the nerve to open and try the packet of Oatly oat milk I bought on Saturday. It's actually good! And not in a "if I'm not going to drink milk, then is as close as I can get" sense (see: coconut milk), but in a "I would actually seek this out and drink it on its own terms" sense. It nails the mouthfeel of cow milk, and when drunk cold it tastes like whole milk that has been left to steep in a bowl of sugary oatmeal. I'll try it in some cereal tomorrow.