A couple of weeks ago I set out to do another marathon walk. I had spotted a nice-looking stretch of countryside on the map one day, and thought it would make a nice long walk. The Amsteldijk extends from the heart of Amsterdam along the Amstel river, and winds through the countryside sandwiched between Amstelveen to the west, and Amsterdam Zuidoost to the east.
From Oostzaan to Uithoorn would be in the 25-30km range. But it had been two years since my last marathon walk (Oostzaan to Maarssen), and I wanted to push myself. I found myself a Saturday with a nice weather forecast, and walked all the way to Woerden. When I plotted the route beforehand I thought it came in at around 45km. But I think I deviated from the plan a bit, and when I checked the tracking data on my phone and correlated with Google Maps, it was more like 51km. (The figure on the picture below includes the 2.5km ferry from NDSM to Centraal.)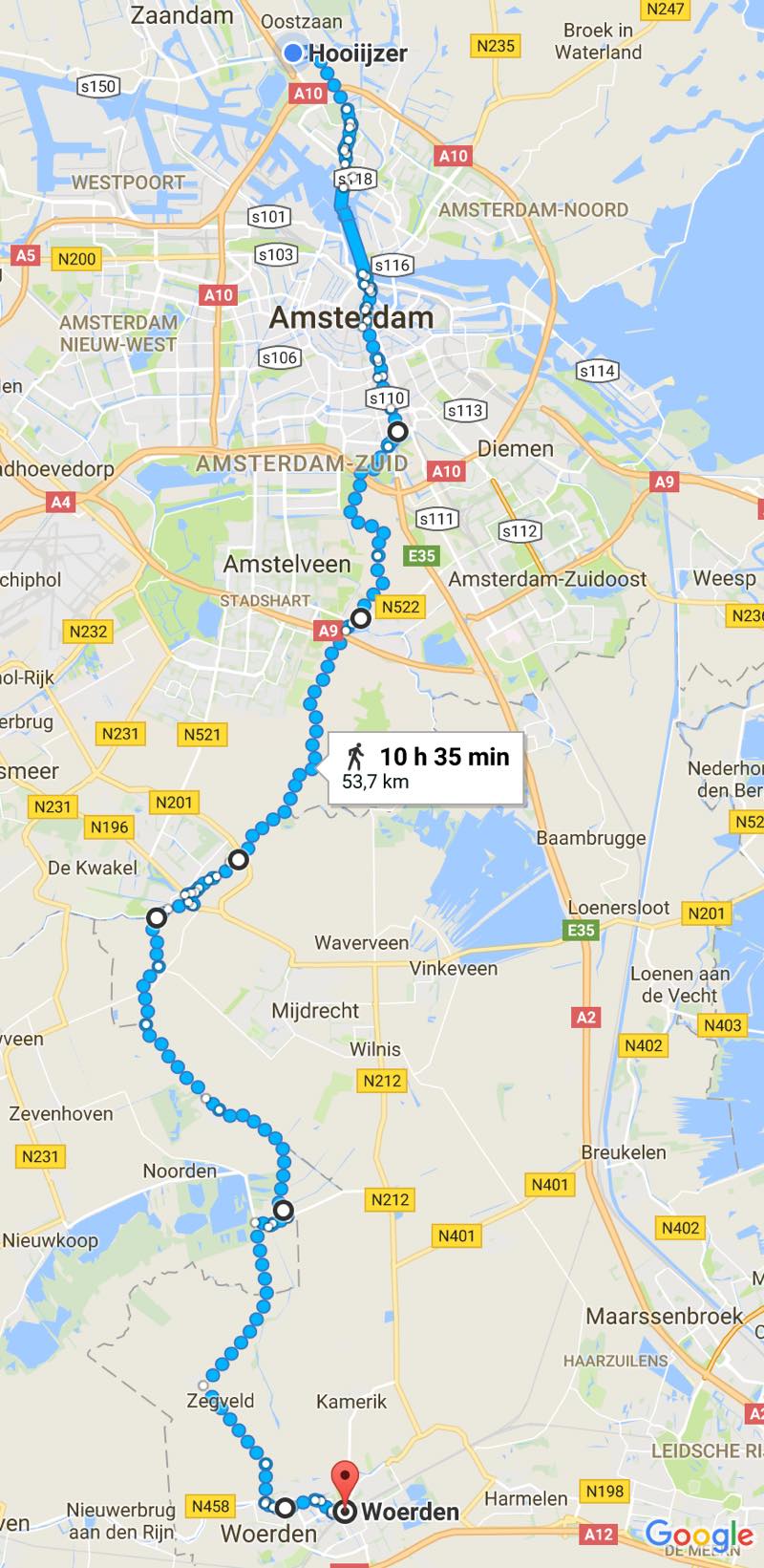 That's the second-longest single-day walk I've ever done. It was also the first long walk with my new walking shoes, which are actually running shoes. (Asics Patriot 8) Back in August I did a 20km-ish walk to Muiden in the hiking shoes I have been using for the last couple of years. As has been far too common with these shoes, I ended up with lots of blisters. I also thoroughly bruised my big toe. For far too long I've been using rugged all-terrain hiking boots and shoes when most of what I do is urban walking over smooth paved surfaces. I don't need rigid soles and toe protection against falling rocks. I need a soft breathable upper and good shock absorption.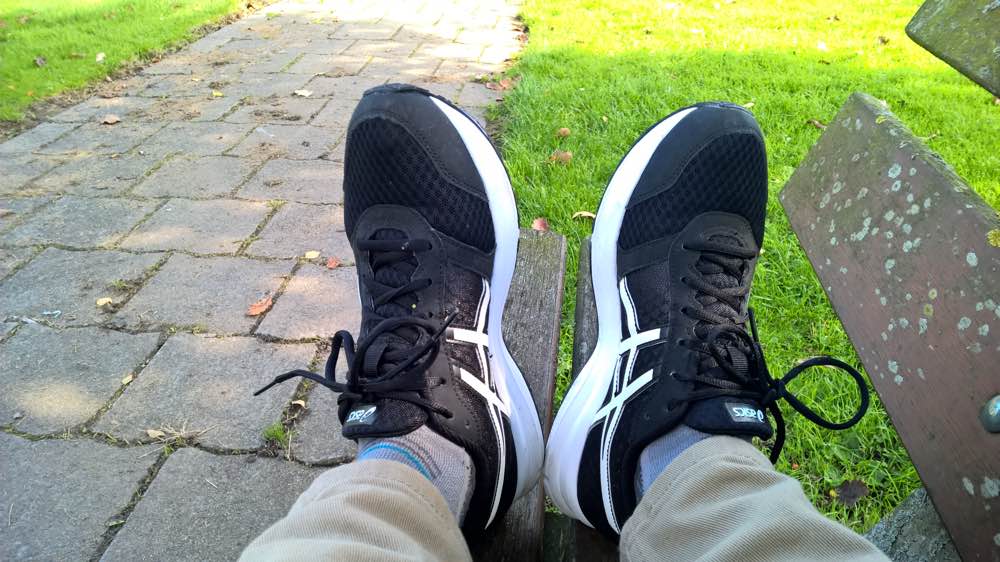 So: running shoes. When I first tried them, they felt quite strange. I can stretch my toes sideways and the shoe stretches with them! If there's a breeze, I can feel the wind reach in and actually cool the top of my feet! I had broken them in with a couple of weeks of daily use, but this was their first serious outing. They worked great! When I stopped for a break in Uithoorn and took off the shoes to air my toes out, my feet were still fine. I did develop blisters right towards the end of the walk. I can't blame the shoes for that, though. The stretch of road from Uithoorn along Kromme Mijdrecht via De Hoef to Woerdense Verlaat is a windy single-track road for cars. There isn't a separate bike or walking path, so I had to step off the road onto the uneven verge quite a bit. Along with increasing tiredness, I think this messed with my gait. When I start to walk unevenly, I get blisters. The last 5-6km stretch from Zegveld to Woerden Station was a bit painful, but I made it anyway.
I took pictures along the way, and dropped them into the non-social network account I sometimes use for this. Here are some good ones!