A surprising number of books this time!
In The Cold Dead Ground by Stuart MacBride is the latest in his Logan McRae series. As the series has progressed, the books have become less physically gruesome, but have taken Logan McRae to more morally dark places. Over the last few books, he has been dealing with hallucinations of his girlfriend Samantha who has been in a vegetative state for years following an accident he feels responsible for. Narratively, she has been the voice in his head arguing against his feelings of guilt and balancing out is self-destructive impulses. But in this book Logan has come to the point where he has to take her off life support. When her voice is gone, what replaces her? As the protagonist of the book, I naturally feel sympathy for him, but that sympathy has limits. He emerges here as a deeply damaged, disturbed, and unpredictable individual.
I read Hex by Thomas Olde Heuvelt in the original Dutch to keep Fiona company as part of a book report she had to write for school. Apparently the English language version is more of an adaptation than a transalation, and has extensive changes throughout. It's a dark journey, genuinely horrific, and surprisingly misogynistic. I appreciated it, but I don't think I actually enjoyed it. Horror isn't really my thing any more.
Rather Be The Devil by Ian Rankin: the new Rebus novel. (More of a Rebus/Fox/Clarke novel than pure Rebus — he doesn't seem to be doing separate Malcolm Fox books any more.) Liked it.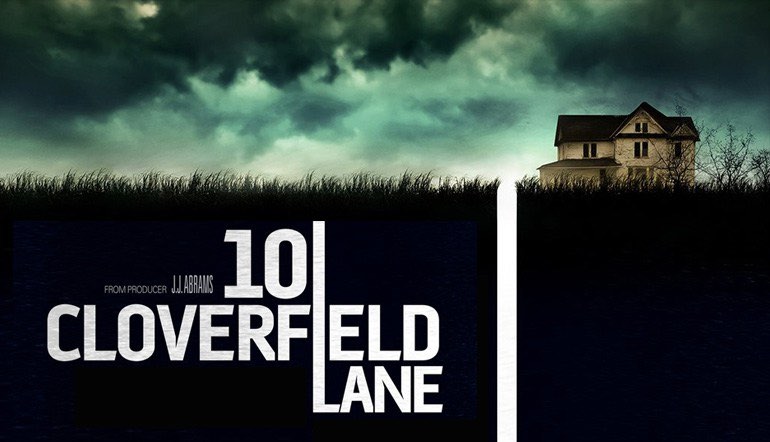 Having said that I'm not too into horror any more, one of the films I watched recently was 10 Cloverfield Lane. Which sits in the same universe as Cloverfield, which I suppose is kind of in the horror genre, but I would probably class more as sci-fi suspense. Anyway, I found the premise of 10 Cloverfield Lane intriguing (woman is "rescued" from a disaster above ground by a doomsday prepper, and he won't let her out of his underground bunker), and I wanted to see how it would play out. Was there really a disaster, or is it all in his imagination? Is he sane or a psychopath? Both?
In many ways it expands on director Dan Trachtenberg's short film Portal: No Escape: woman tries to escape from a dire situation, but is the outside world really what she thinks it is? The ending of 10 Cloverfield Lane genuinely surprised me. I had thought it would go in a different direction, but the one it took was very satisfying.
Other watchings:
Speaking of Gemma Arterton (The Disappearance of Alice Creed), she features in the music viceo for Bonobo's new track, "Kerala". If the video looks subtle and intricate on first watch, try watching it a couple more times and see how much more detail you spot.
If The Girl With All The Gifts got a theatrical release here in NL, I missed it. I'm looking forward to when it appears on download or streaming, though.
As for music, I've been playing a lot of Frightened Rabbit, and A Tribe Called Quest. Their new album We got it from Here… Thank You 4 Your service is amazing.
New Area 11 music video for "After The Flags". This one was great live.