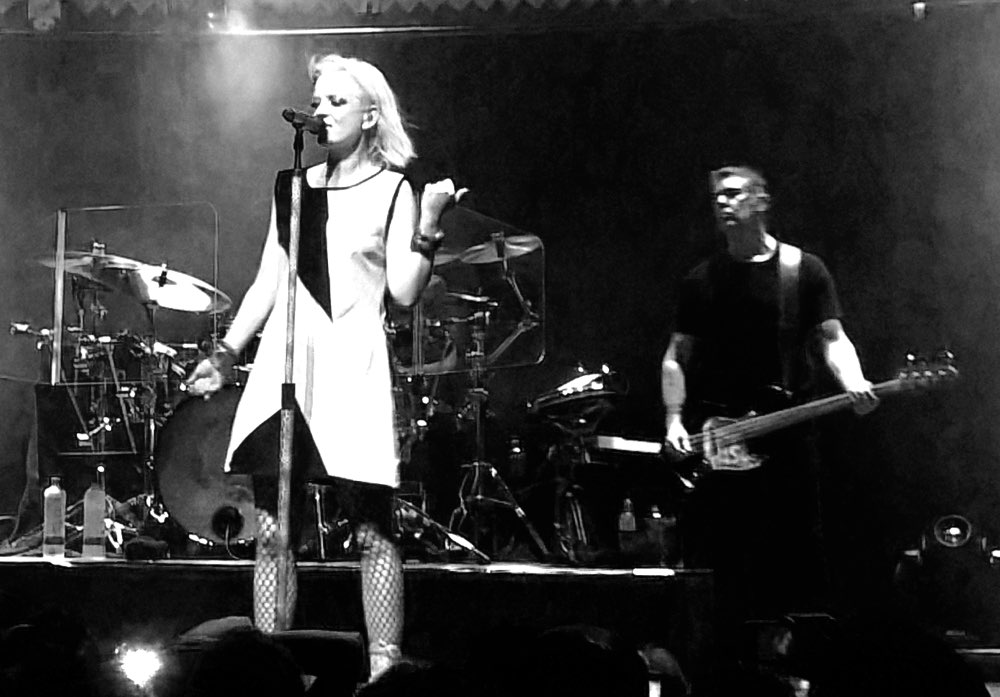 Maybe one day I'll see a Garbage gig with their full lineup. I saw them at Melkweg in 2012, but they didn't have Duke Erikson with them. Last year I had a ticket to see them in Tilburg, but a local event intervened. And last Monday Butch Vig couldn't make it because a sinus infection was preventing him from flying. Some day, for sure.
I hadn't heard of support act The Pearl Harts until earlier in the day. (Best website strapline ever: "Tiny tiny girls that look like giants on stage… all you can think to do is ask them out for ice cream and all they want to do is wreck your house and firebomb your car…") They only had a couple of tracks on Spotify at the time ("Skeleton Made Of Diamonds" and "Ain't That The Way"), but I loved them both. I didn't get to Paradiso quite early enough to catch their full opening set, but the songs I did see were rich and loud. They also had some gorgeous tour merch on sale. I bought a T-shirt and a signed poster.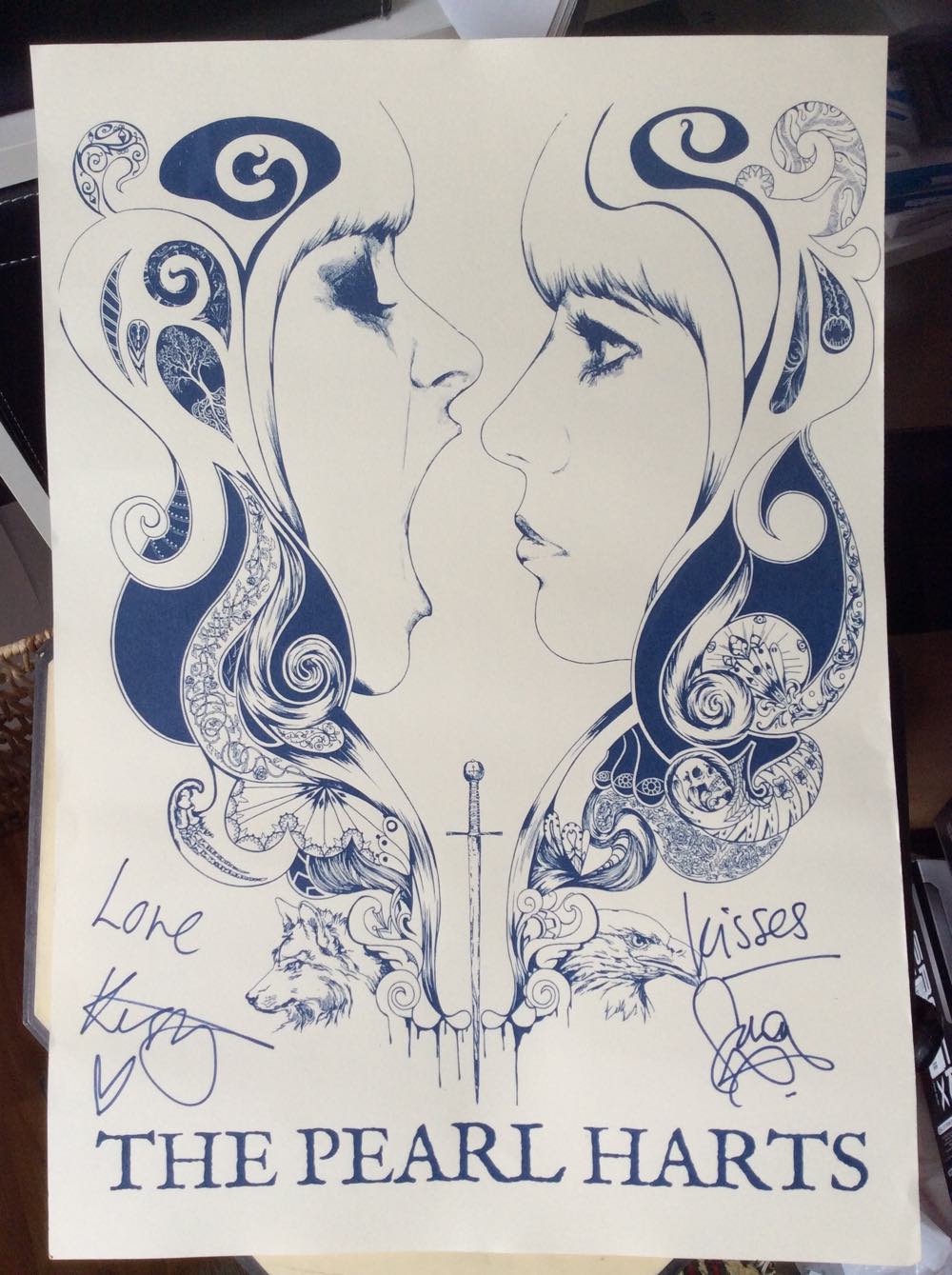 Instead of Butch Vig, Garbage had invited Matt Walker of the Smashing Pumpkins to fill in at short notice. He did great, but it was Eric Avery who kept drawing my attention. With Duke Erikson taking up stage left, Avery stayed at the rear, calmly laying down bass lines that seemed tuned to my personal resonant frequency. I hadn't had anything to eat before going out, so maybe my torso was unusually hollow that evening. It felt like my ribs were positively buzzing with bass. It was awesome.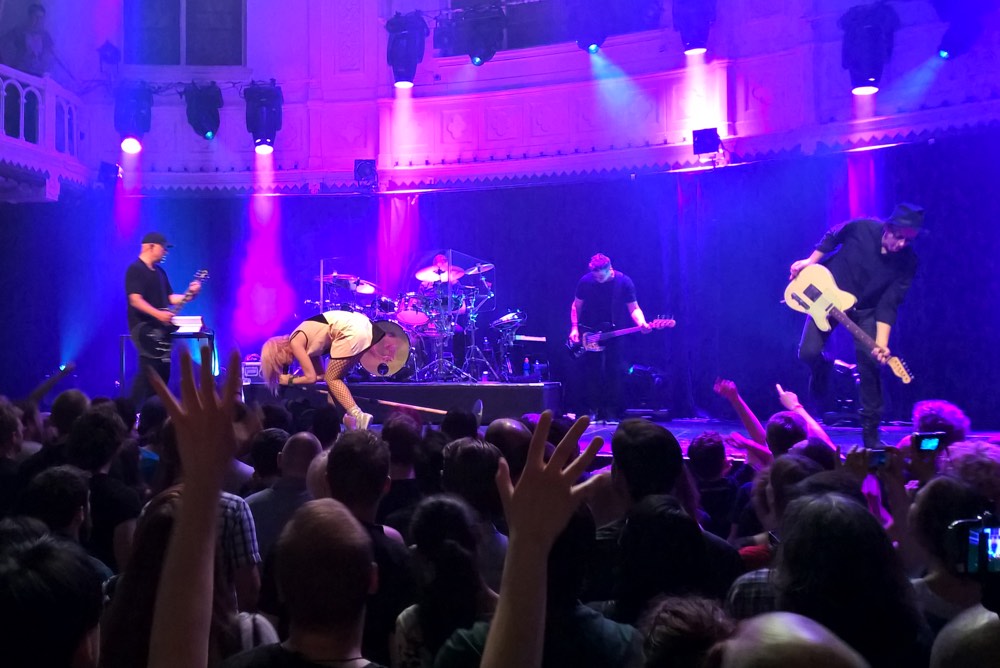 And the rest of the band looked great on stage as well. Despite this being one of the first gigs on the Strange Little Birds tour (before the album was released, even), they looked relaxed, and like they were having fun. They stayed on for a long set, too. I kept thinking that each song was going to be the last one, but they just kept on going and going.
Set list:
Sometimes
Empty
Stupid Girl
Special
Blood For Poppies
Bleed Like Me
My Lover's Box
Sex Is Not The Enemy
A Stroke Of Luck
Control
#1 Crush
I Think I'm Paranoid
Battle In Me
The Trick Is To Keep Breathing
Why Do You Love Me
Blackout
Push It
Vow
Only Happy When It Rains
Encore:
Automatic Systematic Habit
Even Though Our Love Is Doomed
Cherry Lips (Go Baby Go)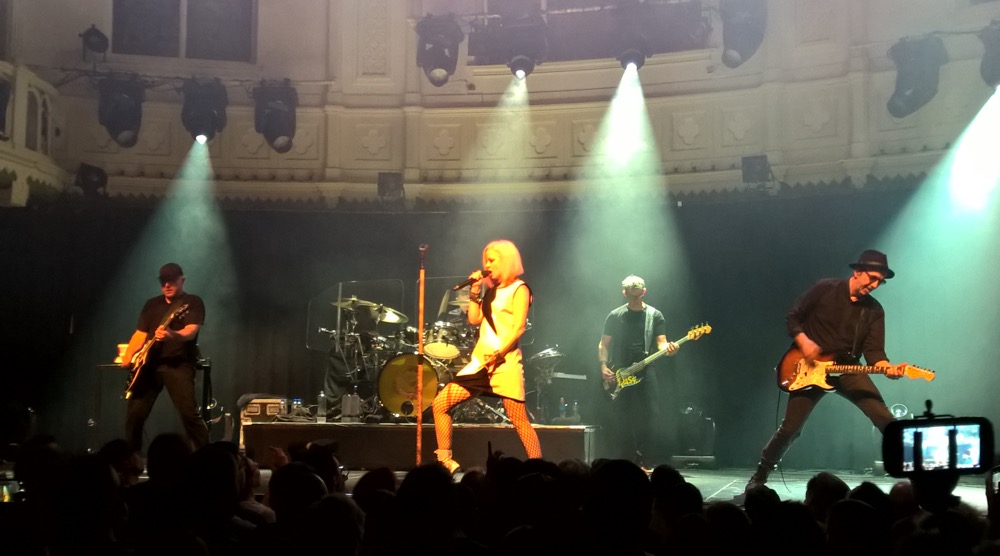 Between the Pearl Harts and Garbage there was the usual shuffle as people got beers and moved around a bit. I brownianed my way closer to the stage, and I thought I had a great spot behind a guy who was actually shorter than me (a rarity around these parts). That lasted until the band came out on stage, and he stuck his camera on the end of a selfie stick and held it over his head FOR THE ENTIRE GIG.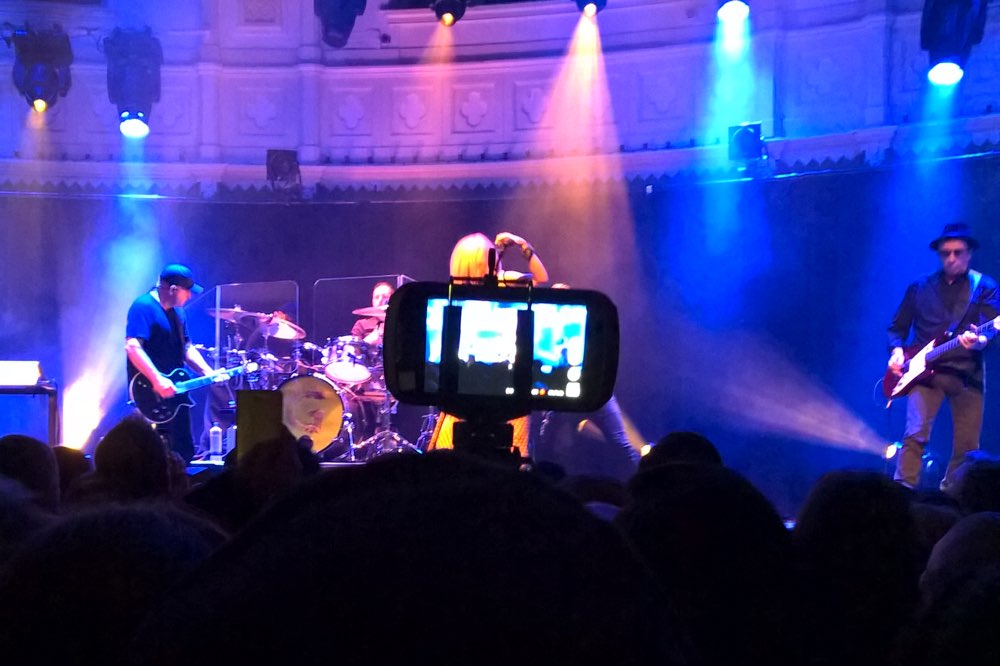 Seriously. Come on.