On Valentine's Day this year De La Soul put up most of their back catalogue for free download. Because of licensing issues, you can't buy or stream their albums online, and it's possible this move didn't pass by the appropriate battery of lawyers. Whatever the situation, I ended up with a massive collection of De La Soul MP3s that somehow I didn't get around to listening to until last week.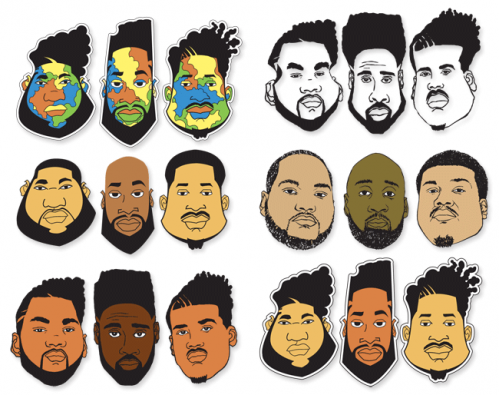 I remember the impact of their debut 3 Feet High And Rising, but I wasn't much into hip-hop at that time. I never owned that album, or any of its follow-ups, so I only knew them from their early singles, and from their more recent collaborations with the likes of Gorillaz, Dan Le Sac and Scroobius Pip, and DJ Shadow. But now I've been listening to almost nothing else since I unpacked those zip files last weekend, and I'm all like, WHY WASN'T I INFORMED. Every album is a gem, and the whole collection is mind-blowing. It's a great wall of funky, jazzy, inventive music so fresh it could all have been released yesterday.
On my flight to Edinburgh this week I watched Oblivion, and was very pleasantly surprised. I'd been expecting a sci-fi post-apocalyptic "one man against something-or-other" action flick, which it was, but with a more thoughtful script that was willing to play with ideas in an internally consistent way. It tried to make sense, and succeeded. Not quite as good an actual piece of science fiction as, say, Moon, but well worth a watch.
Wednesday evening I watched Welcome To The Punch on Netflix, a (very violent) competent British crime thriller, coincidentally also starring Andrea Riseborough. (Free wi-fi at Pollock Halls is good enough for hi-def streaming). Thursday I took in The Next Three Days, which…had moments. Good performances by Russell Crowe and Elizabeth Banks, but the plot seemed to revolve around too many coincicences. So it's probably a true story.
Today Fiona and I watched Pirates Of The Caribbean: On Stranger Tides, whose best feature is that it's shorter than At World's End.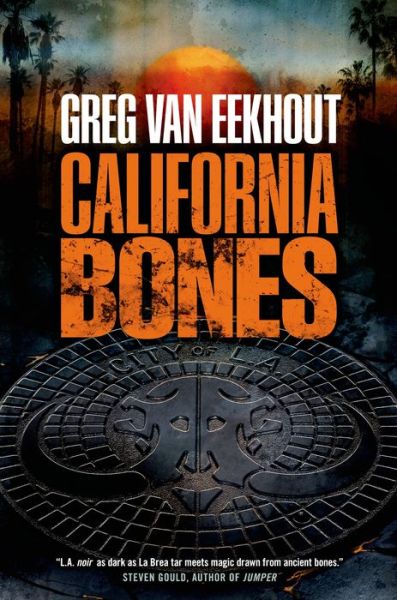 I finished Greg van Eekhout's California Bones yesterday. I read the ebook version, so I didn't get a sense of the paper page count, but it felt like quite a short read. It takes place in modern-day alternate history Southern California. The Hierarch, a powerful but ageing osteomancer (bone magician), runs the place with an iron fist. But the easily-mined bones that power most of the civilization are gone, and resources are getting scarce. Shadowy figures behind the scenes (criminals and inner-circle ministers) realize that it's only a matter of time before the population gets restless beyond the ability of the Hierarch's forces to keep them in line. Daniel Blackstone is the son of an osteomancer killed during the Hierarch's last "purge", and he finds himself pressed into taking a job to steal a powerful weapon from the Hierarch's heavily guarded vault.
The opening chapter suggests that the magic in this world can be understood scientifically, at least up to a point, but that turns out not to be a factor later on. The background of resource politics (magic and water) made me want to go and re-watch Chinatown, but the noir label doesn't feel like the right fit for California Bones. Heist story, yes, though not in the comedic Ocean's Eleven style. It contains too many elements of the traditional hero's journey to create the sense of cynicism or hopelessness I associate with noir. I enjoyed it, but I didn't feel much attachment to the characters or the world by the end.