Books: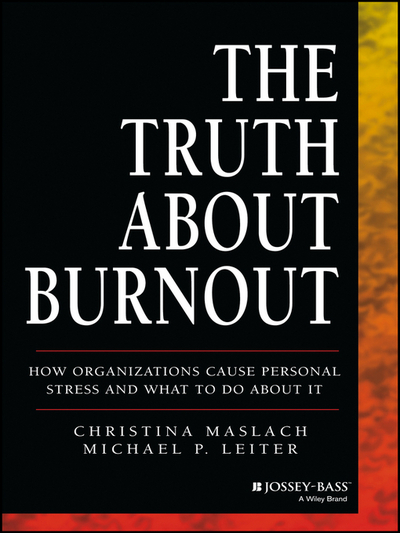 ⭐️ Squirrel Girl vol 9: Squirrels Fall Like Dominoes by Ryan North, Derek Charm, et al: I like Kraven in this series. If I were to cosplay a Marvel character…
⭐️ Squirrel Girl vol 10: Life Is Too Short by Ryan North, Derek Charm, et al.: Squirrel Girl will remain defined by Erica Henderson's designs, but I'm really enjoying Derek Charm's art now.
⭐️ Velvet vol 3: The Man Who Stole The World by Ed Brubaker, Steve Epting, and Elizabeth Breitweiser: Gorgeous art, tidy finale to this spy thriller.
Mister Miracle by Tom King and Mitch Gerads: I'm not steeped in the DC New Gods lore, and don't have any attachment to Scott Free and Big Barda. So I'm probably the wrong audience for this book. I picked it up because of rave reviews, and because I like King and Gerads' other work. I can see how other people would love this, but I found it boring.
In a House of Lies by Ian Rankin: Hmm. Rebus by the numbers.
Ms Marvel vol 10: Time and Again by G. Willow Wilson, Nico Leon, et al.: It's fine.
⭐️ Dark Matter by Blake Crouch: Extremely fast-moving parallel worlds sci-fi thriller about a man trying to get back to his wife and family. Reminiscent of Bob Shaw's The Two Timers.
⭐️ The Truth About Burnout by Christina Maslach and Michael P. Leiter: Like Why We Sleep by Matthew Walker, this book felt transformational to me. It feels like a lot of my reading and interestes over the last few years have touched on psychology, and organizational psychology in particular. Christina Maslach has been publishing research on burnout for 40 years. This book from 1997 is a summary of what occupational burnout is, and the measured factors of its contributing factors in the workplace. This isn't about relaxation exercises or positive thinking; this is hard research and case studies. It's eye-opening and in many ways blindingly obvious. If you want to get a taste without reading the whole book, watch Maslach's video below.
Films:
⭐️ Free Solo: Podcasts I listened to have consistently pointed out how poorly Alex Honnold behaves towards his girlfriend in this film. Are they right? I think so. Is it still a good documentary? Yes.
⭐️ Us: Superbly tense and subtle at the same time.
⭐️ Shazam: Fantastically fun and funny. Best DC superhero film since Nolan's Batman.
💩 Little: Fiona and I went to see this because we used to be in the habit of watching garbage films together, and we hadn't done it for ages. This is garbage penned by someone who has never worked in a "company" and has never attended a "school".
Wreck It Ralph 2: Ralph Breaks the Internet: It's fine. Occasional moments of brilliance, but mostly just fine.
⭐️ Widows: Densely textured thriller with an emphasis on drama rather than action.
Creed 2: Creed was never not going to have a sequel. It's decent, but predictable and lacking the intensity of its predecessor.
💩 Tomb Raider: This was never not going to happen. This was never going to be good.
The Silence: Stanley Tucci is always a joy to watch. But can I even remember how this ends? No.
⭐️ Happy Death Day: Highly satisfying Groundhog Day time-loop slasher. Funny and exciting.
Man On Wire: I was unexpectedly disappointed by this. It's a competent documentary, but a lot more matter-of-fact than I'd expected.
⭐️ Avengers: Endgame: They stuck the landing. After watching it in the cinema twice in a week, my main impression was how very long it is. Good, yes! But I hope we can get back to some short and snappy Marvel movies.
💩💩 Transformers: The Last Knight: Hoo boy.
💩 Beyond Skyline: Someone had told me this was surprisingly watchable. Their standards are clearly lower than mine, and subsequent recommendations will be weighted accordingly.
⭐️ Baantjer: Het Begin (Amsterdam Vice): Gritty Dutch police thriller, set against a backdrop of drugs and squatters' rights riots in the week before Beatrix's coronation in 1980. I don't watch many native Dutch films; I was super impressed by this.
⭐️ Detective Pikachu: Brilliant. If you're happy to buy in to the world of Pokémon and cartoonish battles and stereotypical bad guys, this is utterly charming and mischievous.
⭐️ John Wick 3: Parabellum: This is more of a ballet or a Gene Kelly musical than a movie. The fight scenes are choreographed and filmed with stunning precision and grace. The plot and characters are just filler to join the action scenes together, but even so they're done with a crisp, dry wit.
X-Men: Dark Phoenix: This is just okay, which puts it miles above Apocalypse.
TV:
⭐️ Little Big Lies season 1: Loved this.
7 Days Out: Netflix documentary series about the immediate build-up to big events, and the people who take part in them. Variable.
Luther season 5: I wasn't really feeling this. Alice Morgan was brought back too unseriously; the villains were overplayed.
⭐️ Star Trek Discovery season 2: This is high quality Trek, with great characters and drama, but you really have to work hard to ignore any "science" or "numbers" they throw out. Perhaps a drinking game would add value here.
⭐️ Game of Thrones (the whole thing, s1-8): After watching season 1 years ago, and knowing that this was an entire story designed to have an ending rather than continue indefinitely, I decided to wait until the whole thing was done. (I don't have a great memory for plot and character details if I have to wait a year between instalments.) Fiona and I started binge-watching it just before the first episode of season 8 hit screens, and timed it so that the last episode would be available by the time we caught up. It meant we had to spend some effort avoiding spoilers, but I think it was worth it overall. It's an amazing cinematic achievement. But it's hard to disagree with people who thought the last episode was a betrayal. It's impossible to satisfy everyone when you bring a big story like that to a close. The finale was an equal opportunities middle finger to everyone who had invested in their favourite characters.