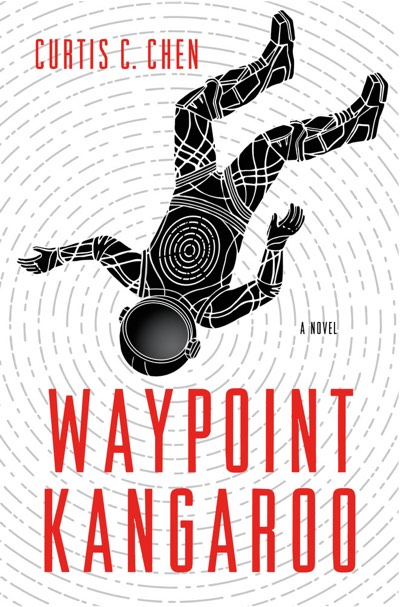 Books:
⭐️  Waypoint Kangaroo by Curtis C. Chen could not be any further up my alley. Kangaroo is a wise-cracking spy with a unique and completely unexplainable superpower: the ability to open a hole to a pocket universe where he can store all sorts of convenient tools and gadgets. His last mission didn't go so well, the secret intelligence department he works for is being audited, and they want him out of the way for a while, so they send him on a vacation cruise to Mars. Of course, the cruise doesn't go as expected, and Kangaroo gets pulled into a web of deceit, murder, and romance. It's fabulous, and I loved every page. Even better: there's a sequel!
⭐️ Turn The Ship Around by L. David Marquet is a management book that tells how the author took the submarine he was put in command of from the bottom of its group rankings to the top, by pushing authority and decision-making power as far down the traditional pyramid hierarchy as possible. I happen to work in an industry and organization where some of the lessons in the book are the norm already, but there is still a lot to learn from here.
⭐️ All Systems Red by Martha Wells — first novella in the "Murderbot Diaries" series about a security robot who has hacked its own behaviour governor so that it can spend more time watching TV shows. It's fun, though not as comical as the premise might suggest. We have the rest of the series in ebook, and I plan to read more.
Domino vol 1: Killer Instinct by Gail Simone, David Baldeon et al. I like the art. The story is okay, but it jumps around a bit too much, and doesn't land the thematic punches very cleanly.
Films:
Mortal Engines Meh
Fantastic Beasts: The Crimes of Grindelwald Meh
💩 The Meg Sometimes you just find yourself in the mood for a Jason Statham film. Skip this one.
⭐️ Spider-Man: Into The Spider-Verse Awesome! Want more of this.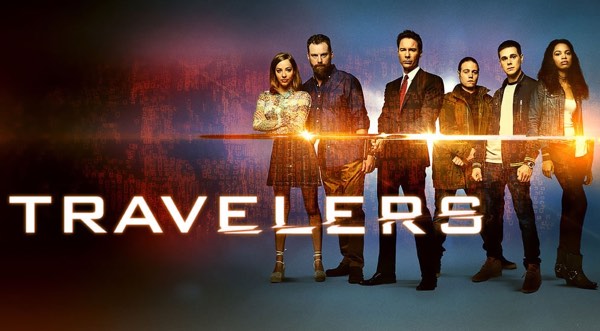 TV:
⭐️ Travelers season 3: Oh wow. They actually ended it. Wrapped up. Three seasons and done, with an ending that might not be what we want, but that makes narrative and emotional sense. I'm sad that it's over, because I love these characters and would gladly watch more of their stories. But too many shows feel like they draw out their main arc with filler episodes that don't lead anywhere. Travelers doesn't have room for much of that.
⭐️ The Blacklist season 1: Case in point. I actually do rather like this, but it's really obvious that it's going to be a never-ending race to peel layers off an infinite onion. How (or if) the characters evolve will determine whether I stick with it for longer.
⭐️ Colony season 2: Feels like it's treading water at times, but by the end of the season the cast has been through a wringer. I understand that it got canceled after season 3, but I don't know if the writers were able to wrap it up in the final episodes. Hmm.