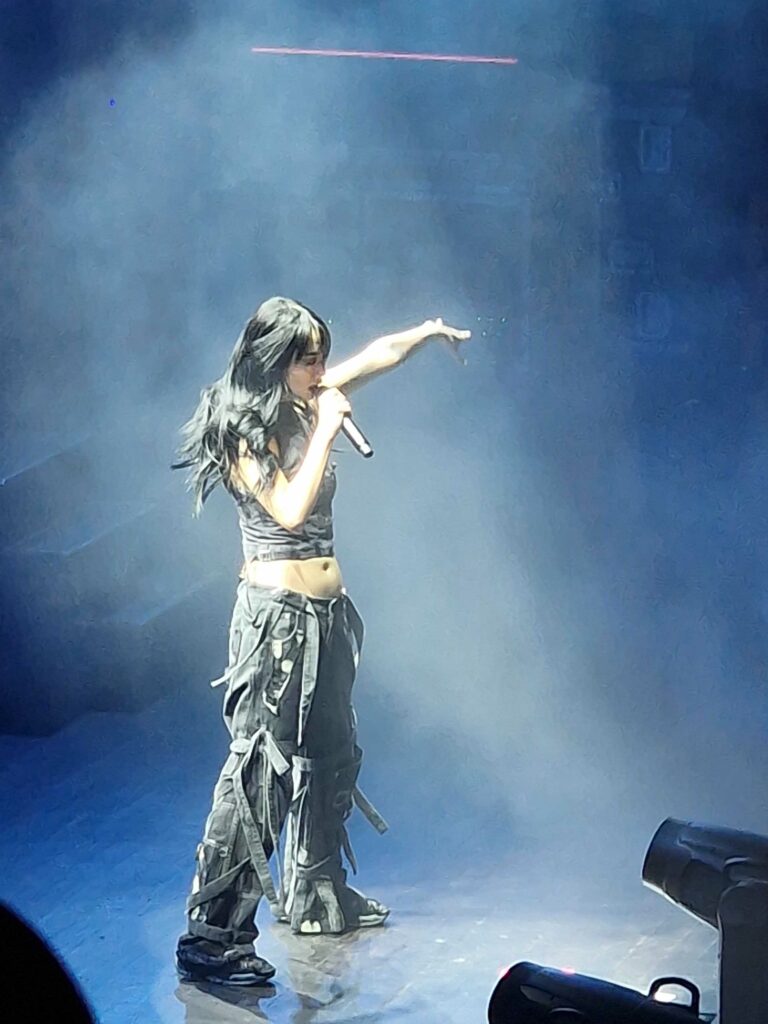 Fiona had moved out of her flat in Perth in mid-January, and she had been staying with us Oostzaan while we figured out next steps. I'm writing this at the end of May, and looking back it feels like that was a long stretch of time, but actually we turned things around really quickly. After some frantic emailing back-and-forth with a property management company, and a hurried remote viewing, by the start of the week of 20 February we had sorted out a flat in Dundee, ready to move in on 27 February. We deserved a little break from the stress.
I had booked my ticket for the concert back in November when they went on sale; the gig had sold out quickly. But my experience of getting an after-market ticket for De Staat through Ticketswap had been good, and on the day of 21 February there were a few tickets on sale for that evening. I knocked on Fiona's door mid-afternoon and said "heyyyy, do you want to go to a gig this evening?" She said, "sure, who?" I think I'd played her some Rina Sawayama once in the car maybe? So Fiona wasn't a big fan already, but figured it would be fun anyway. I got a ticket on Ticketswap, and a few hours later we were on the train to Utrecht.
We didn't get there in time for the opening act – we just saw the end of their last song. The vibe at the gig was good – lots of people very excited to be out. When Rina came on, it was only her and her guitarist/keyboard player Emily. After playing "Hold The Girl", Rina took a moment to talk about why it was just the two of them. Normally she's on stage with two dancers, a drummer, and guitarist Emily. But the dancers and drummer were all sick. She had the option to cancel the gig and maybe reschedule, or go ahead with a more minimal stage act…and she chose the latter. There was much applause. I'm happy that's what she chose, but also happy that Fiona and I were both wearing masks. (I saw one other person in a mask afterwards, in the queue for merch.) I can imagine that the act would have been more lively with more people on stage, but Rina was captivating even with less entourage. Also, this made it a unique experience – only the audience at Utrecht got to see this version of the concert.
Minor Feelings
Hold the Girl
Catch Me in the Air
Hurricanes
Your Age
Imagining
STFU!
Frankenstein
Holy (Til You Let Me Go)
Bad Friend
Send My Love to John
Cherry
Comme des Garçons (Like the Boys)
XS
Encore:
This Hell
(Merch: I got a tour poster.)