Will there ever be a year that I look back on and go, "wow, that was an amazing year"? It would be nice. 2022 was miserable at work for the first eight months, but I turned things around by changing roles in September. In the first half of the year we were working hard to get Fiona ready to leave the house, move to Scotland and start college. This was a great achievement for her, but it was hard work for all of us. The kitchen renovation is wonderful now that it's finished, but we were living in a construction site for the whole of October and November, and the actual process of buying the kitchen from Ikea and arranging everything was far from easy.
Actually, those were three things that were hard, but with a good outcome at the end of them. I guess we enjoy things more when we have to work hard for them?
Photography: I continue to enjoy the FujiFilm X-T20 I bought last year. This year I added two more (second-hand) lenses to my setup: an XC 50-230mm f4.5-6.7 and an XF 16-80mm F4. It took me a while to get used to both of them, and to figure out their strengths and weaknesses. I still don't think I'm all the way there, but I've had some nice bird shots with the 50-230, and some great portraits with the 16-80. At the 16mm end it's nice and wide for landscape, architecture, and group shots, while at 80mm it gets in close for faces. I took it with me as my do-everything lens on my work trip to New York and New Jersey in September. One evening our team took a trip out to the Meadowlands Racetrack in New Jersey. There were no races that day, but we wandered out of the stadium towards the track just around sunset, and the golden hour gave me some of the best portraits I've ever taken.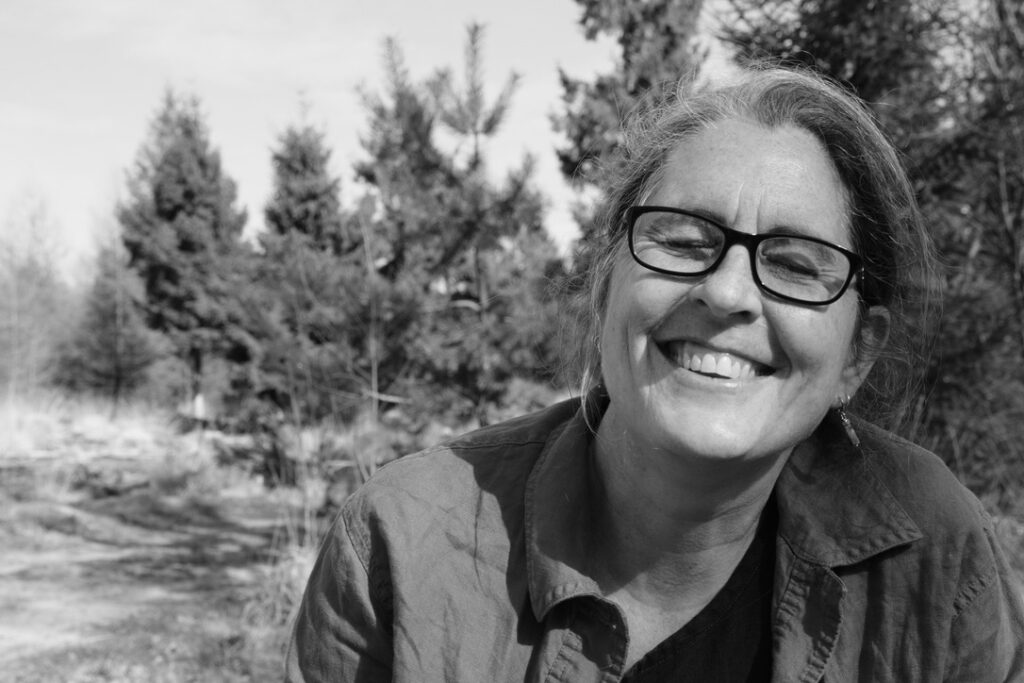 In March Abi and I took a trip to Drenthe. We stayed at the Van Der Valk Hotel Spier-Dwingeloo and spent a couple of days walking around the national park Dwingelerveld. I had rented a couple of nice lenses from BudgetCam for the weekend, Fuji's super-sharp XF 16-55 F2.8, and the ultra-wide XF 10-24 F4. I've never played with a lens that wide before, and whenever I attached it I would just kind of giggle a lot and exclaim about how much I could get in frame. The 10-24 is expensive, and it wouldn't be my typical everyday lens, but I could see myself getting an ultra-wide prime at some point to add to my kit.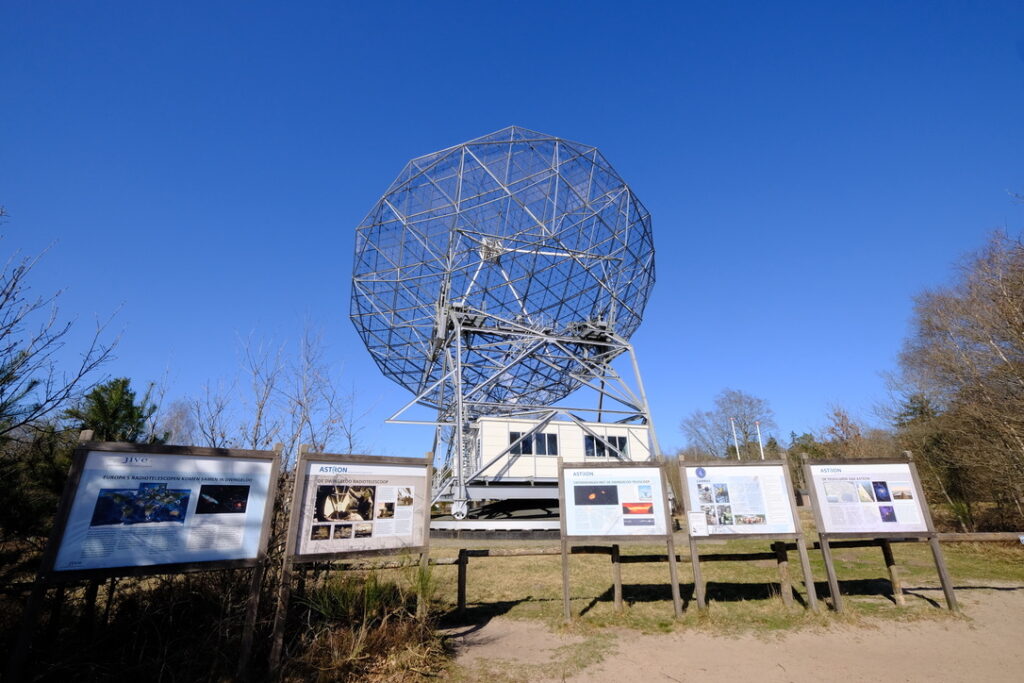 Photography as a hobby just continues to give me a lot of enjoyment. Obsessing over the gear, the mental focus I get when I'm concentrating on taking pictures, and going over the pictures afterwards to curate (and sometimes process) them. I'd be surprised if I didn't talk myself into picking up another lens or two in 2023, but I'm not sure what they would be. An ultra-wide prime, if I can get one cheaply. Given my interest in portraits, the XF 56mm f1.2 R WR looks amazing, but also expensive. The older version of the lens, which doesn't have weather sealing also has a great reputation, and is available second-hand for much less. (But do I want to be future-proof, and only choose lenses can resolve the full 40MP of Fuji's new sensors in the X-T5 and X-H2, in case I want to upgrade at some point…?) The XF 150-600mm f5.6-8 would be spectacular for birds and wildlife, but at €2000 also way too spendy. Renting it for a weekend, now, that's a different matter…
Something else I want to spend time on in 2023 is learning how to process my photos better. I'm going to write something soon about my current photo workflow, which I'm happy enough with for now, but which I know can be improved.
Plug-in electricity meter: Energy prices have been on quite a journey this year. To keep an eye on my personal electricity usage I bought a couple of plug-in pass-through electricity meters, and used them at my desk for a while to see how much all my devices were using. I found the results eye-opening. With electricity prices here hitting almost a Euro per kWh in the autumn, even a Mac Mini acting as a media server, idling along at about 25W most of the time runs at €0.60 a day, or about €18 a month. Those kind of numbers add up pretty quickly.
Even though we've got a ton of solar panels and our net electricity consumption is low, using these meters has made me a lot more conscious about turning off devices completely, or putting them into proper sleep mode rather than just letting them idle. (Another example: our old subwoofer was sipping about 10W in idle mode. The "off" switch was inaccessible. The new "temporary" subwoofer idles around 9W, but it has an "off" switch on the front, and I use it.)
Kühl Konfidant Air Hiking trousers: Bought these at Tiso in Aviemore when we were there in the summer. They're lightweight, comfortable, fold up very small for limited-luggage situations, don't restrict movement, have lots of pockets, and they look good on me. I have a Kühl sweater my parents bought for me over ten years ago, and it's still one of my favourite items. If these trousers last even half as long (and if I can keep my weight to a level where I can still fit into them) I'll be delighted. I' wore them a lot on holiday, and since then've work them a lot.
Creative Image Adore 112 Indigo Blue hair dye: Back in the early 2000s I used to bleach my hair, but I haven't done anything else with it until this year. Then I dyed my hair blue just ahead of seeing Set It Off in Utrecht in November. Doing something off-beat like this is fun because I like the way it looks, but also because I like the way people react. All the way from "I didn't think you were the kind of person who would…" to "wow, that looks great". I've never had complete strangers comment on my hair before. I could take the wind out of my own sails and figure that it's only because blue hair is extraordinary for "men of my age". Or I could figure that I just look plain fabulous.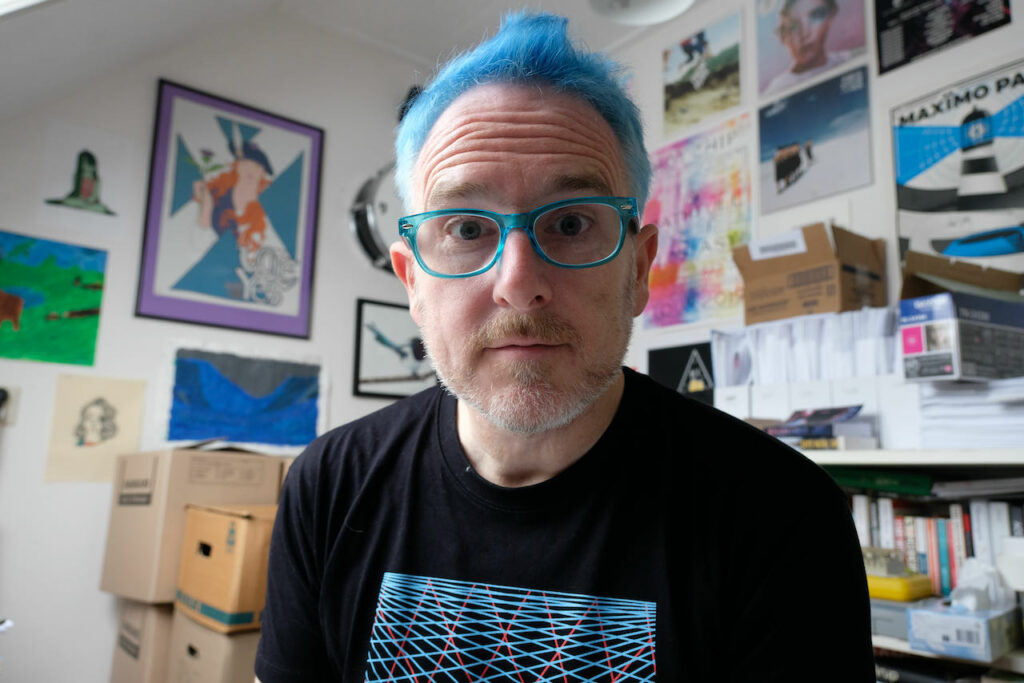 Abi trimmed my hair yesterday, and I re-dyed it today, six weeks after the first time. The original colour had faded significantly over time, going from a super vibrant blue in the first week to a lighter and shade after a week or two, but as new (greyish brown) hair growth came through and the blue discoloured even more, yesterday's trimmings had a slightly greenish-yellow undertone. So going six weeks without a refresh is probably pushing it.
Today I didn't go to the effort of re-bleaching it beforehand. The colour effect is very different. It's much darker, and it looks, well, like I applied colour on top of existing colour. If I want to keep up the ultra-vibrant look, it seems that I'll have to trim, bleach, and colour once a month. That seems like a lot of work! Before I grew out my beard in 2020 I could barely be bothered to shave even once a week. We'll see how this balance works out over time.
Sonos One SL speaker: In the old kitchen we didn't have a lot of work surface space to lay things down. We also didn't have very many power sockets on the walls. But in the new kitchen we do. Because I like listening to music or podcasts if I'm cooking, I wanted to get a speaker that would be an improvement over playing audio through my phone's old and tinny speakers. The Sonos One SL is connected via wifi, but it doesn't have a voice assistant built in. Our household prefers not to have our devices listening in on our conversations all the time. I waited for Black Friday deals at the end of November, and got a unit for just over €100. It works with Spotify Connect, so I can just push any Spotify music straight to it, and it works seamlessly with Apple's Airplay as well. Alex commented on its heavy V-shaped sound signature, but I'm not too concerned about an audiophile hi-fi experience in the kitchen. I think it sounds just fine.
Airpods Pro 2: Abi got me these for Christmas. I've had a pair of the original Airpods Pro since early 2020. I use them for hours of video calls at work every day, and also for listening to music and podcasts, so I'm very familiar with their performance and sound profile. The Airpods Pro 2 are significantly better, and the difference was noticeable from the moment I first popped them in my ears. The noise cancellation is far better. Transparency mode, where it passes through sound from the outside world is amazingly better – it sounds almost like I'm not wearing earbuds at all. Turning off the active noice cancellation features entirely illustrates how much sound is cut out by the physical plugs. Toggling between that and transparency mode is just mind-boggling. The increased battery life (6 hours?) is also welcome because my old ones were only giving me about 2 hours on a full charge.
Highland Holiday Cottages just off the A9 near Kingussie: We rented one of their cottages for a week in August, and it was delightful. The house was comfortable for all of us (although the showers were weak), and the location was hard to beat. Close enough to the A9 for easy access, but out of the way enough for peace and quiet. Decent internet access. Lovely walks nearby right from the doorstep. Kingussie only ten minutes away for shopping, and Aviemore about half an hour away for the cinema, more extensive shopping, and even Escape Rooms.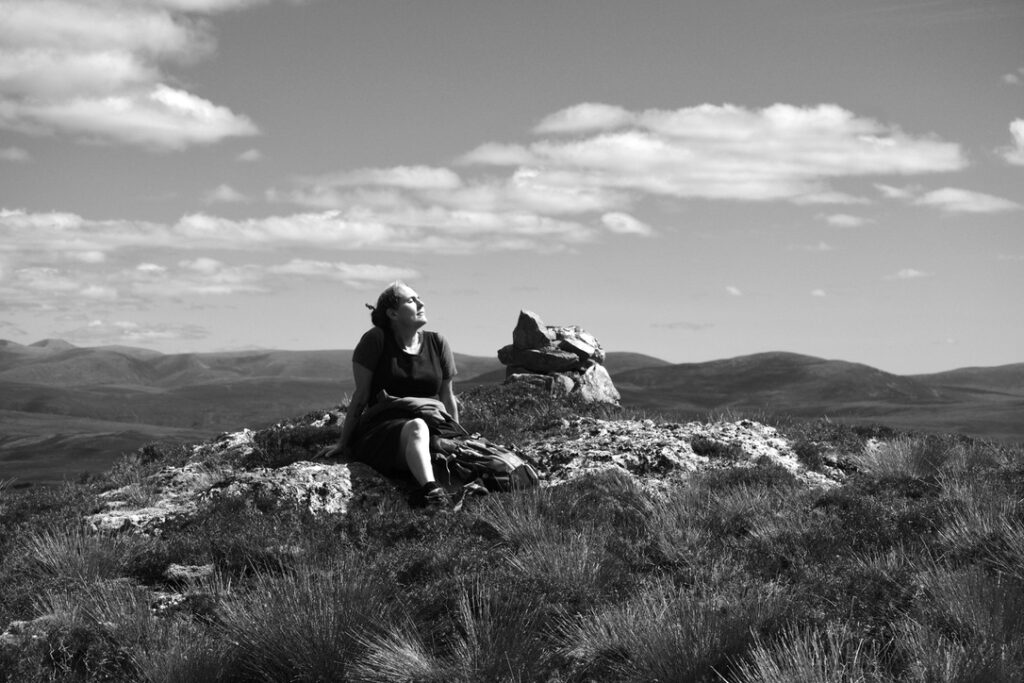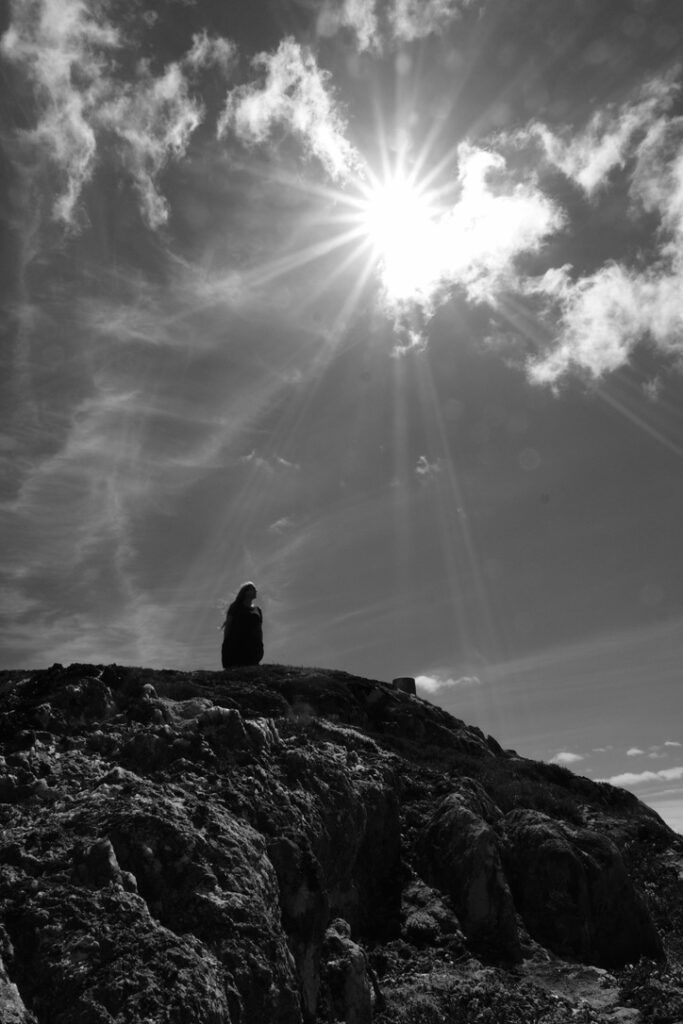 LogSeq: I mentioned in my mixed media post in October that I'd started using LogSeq for note-taking at work. I feel slightly surprised that I'm actually still using it. I'm not generally big on "productivity tools." Over the years I've tried a variety of tools for taking notes and keeping track of todo items, and none of them have stuck. LogSeq, on the other hand, seems to have found a niche for me – at least for now.
The way I'm using it is heavily skewed towards its journalling feature. I try to scribble down bullet-points of events and thoughts throughout the day: notable conversations, interesting findings and links, screenshots of the talking heads on Zoom calls to quickly track who was present. (Being able to paste an image straight from the clipboard — cmd + ctrl + shift + 4 on the Mac — into a note is essential.)
I also use it to keep track of my to-do list. I start each daily journal with a bullet-pointed list of my active to-do items, indicated with a finger-pointing emoji 👉🏻. If I start to work on one, I'll change that to a walker/runner 🏃‍♂️, and when it's done I mark it with a tick ✅. If an item becomes obsolete, I use a cross ❌. If I add an item, it starts with a "+" in front of the 👉🏻.
Each morning I copy the previous day's list, and paste it as the first item on the new day's journal. I remove any completed items, and I remove any "+" signs from items that were added the previous day. And the cycle begins again. I tend to think of a "good" day as one where I finish more items than I added, but I'm not sure if that's a healthy mindset, or if it's leading to me feeling frustrated about the days where I add more than I cross off. What I do know is that for the first time in a long while I feel "sufficiently organized", and don't find myself falling back to sticky notes pasted all over my desk and my notebook. And although I do still keep a notebook next to my keyboard at all times, I find myself using it less than I used to. I find the change interesting, and I'm curious to see if I keep up the habit in the new year.
Although I've started using it on my home laptop for taking academic notes, it feels cumbersome in that arena. Several classmates swear by Zotero, and I might give that a try instead.
Miscellaneous Other Stuff:
Having high blood pressure: not nice 👎🏻 🥴
Getting back to live music again: nice. 👍🏻🎶
Marathon walk around Amsterdam: nice 👍🏻🚶🏼‍♂️
Jules & Becca's wedding in July: nice 👍🏻 💍
Taking the Eurostar train directly from Amsterdam to London: nice 👍🏻 🇬🇧 🚅 🇳🇱 🇪🇺
Coming back from that trip with Covid: very not nice 👎🏻 😷🤢🤒
Seeing family in Scotland on a big family visit again: nice 👍🏻 🏴󠁧󠁢󠁳󠁣󠁴󠁿 🚗 👨‍👩‍👧‍👦
ROAD TRIPS: mixed feelings. 😐 🚗 👨‍👩‍👦
3M Aura 9330+ FFP3 masks: nice, very comfortable 👍🏻 😷
Visiting New Jersey for the first time: nice 👍🏻 🇺🇸
Visiting a Panda Express for the first time, and trying their famous (meatless) orange chicken 👍🏻 🇺🇸 🐼 🍊🐓
Managing to find a new Levis denim shirt in New York when every outlet in NL was out of stock: nice 👍🏻 🇺🇸👖
Walking up the New Jersey side of the Hudson to the George Washington Bridge: nice 👍🏻 🇺🇸 🌁
Magnetic knife rack rather than a wooden knife block: nice 👍🏻 🔪
Finishing the last of the taught modules (Employee Relations & Motivation) on the OP course: nice 👍🏻 📚
Making the decision to defer my research project by a year: nice (I'm getting an inside view of how my classmates are tackling it, without actually doing it myself. This will help me be better prepared next year.) 👍🏻 📚📑
My parents moving to North Berwick: nice 👍🏻 🏴󠁧󠁢󠁳󠁣󠁴󠁿
Travelling in to Edinburgh on the train from North Berwick: nice 👍🏻 🏴󠁧󠁢󠁳󠁣󠁴󠁿 🚆
Mastodon: nice 👍🏻 🐘