Films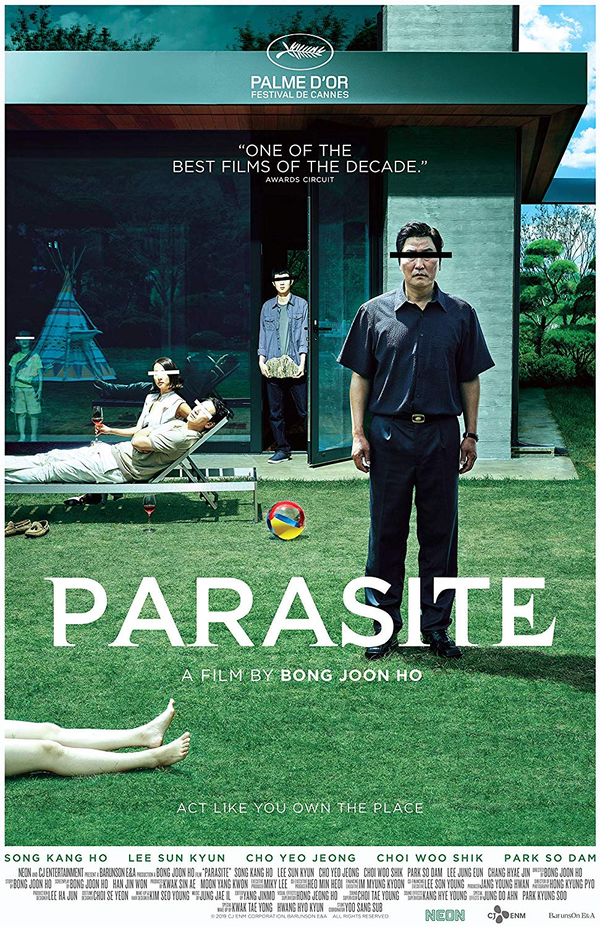 Once Upon a Time in Hollywood A film so memorable I forgot to include it in my last mixed media post, despite updating that post twice with items I'd forgotten when I first wrote it. It's a very pretty film. The cinematography is amazing, and it evokes a wonderfully moody feel for Los Angeles in 1969. It just doesn't have anything to say.
⭐️ Birds of Prey Fiona and I went to see this to celebrate her being able to watch 16+ rated films here in NL now! It's very good. Fun story, great use of narrative structure and editing to tell it in a way that echoes Harley Quinn's manic and fragmented personality.
⭐️ Train to Busan Zombies on a train!
⭐️ Uncut Gems I saw the Safdie brothers' previous film Good Time in 2018, and thought it was excellent. Uncut Gems has the same frantic energy and characters right on the edge of chaos. Don't let the presence of Adam Sandler fool you: this isn't a comedy. He plays a terrible person, and the awful situations he finds himself in are all of his own making. He's an anti-hero all the way. The film didn't make me care about him in the sense of wanting him to be happy, but his story was relentlessly compelling. I was practically holding my breath the whole time, wanting to know how (and if) it was going to work out in the end.
The Last Thing He Wanted Wherever the line is between "understated" and "bland", this film was on the wrong side of it.
⭐️ Sonic Yes, genuinely good. Despite a characteristically cartoonish performance, Jim Carrey contributes but he doesn't steal the show. The heart of the film lies with the friendship that develops between policeman Tom and Sonic. It's corny, but it works.
⭐️ Parasite Amazing. Deserves all the praise it has got. I'm sure there's a lot of symbolism and cultural meaning I missed, but no matter what I missed it's still an amazing thriller with universally relevant themes.
⭐️ Better Luck Tomorrow Early film by Justin Lin about a group of teenagers whose indiscretions and petty crime spiral out of control. Alex pointed out that this film is actually set in the Fast and Furious universe, with the character Han (played by Sung Kang) making his very first appearance.
Spenser Confidential Why. Whyyyyyy. Why does this film exist? Working theory: it exists to entice and then disappoint Robert B. Parker fans everywhere. This is not a Spenser film. Wikipedia (currently) says that the film is "very loosely based" on the novel Wonderland by Ace Atkins, who took over writing the Spenser series after Parker died. How about we go with, the film is based on the names of characters featured in the book. Because other than the fact that Henry runs a boxing and MMA gym, and that Pearl is a dog, these characters are completely unrecognizable. The thing is, this would have been a perfectly serviceable crime thriller otherwise. Just give the characters different names, and I would have been down for this anyway. Mark Wahlberg, Winston Duke, Alan Arkin, and Iliza Shlesinger have some good on-screen chemistry! So if you have no prior knowledge of the Spenser books, you might enjoy this as a relatively lightweight crime/corruption thriller. But I'm feeling grumpy about the naming, so it gets no star from me.
TV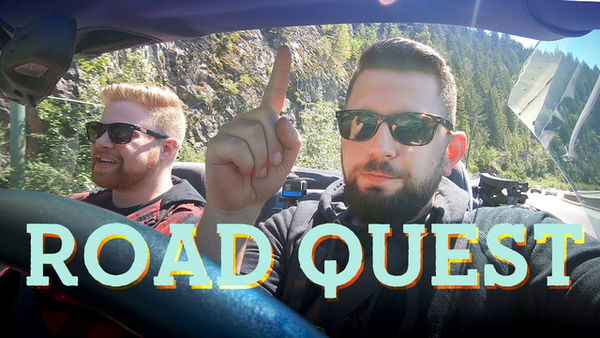 ⭐️ Road Quest A Kickstarted YouTube series produced by Loading Ready Run, in which six of their hosts drive three second-hand cars on a road trip from Victoria, British Columbia, to Dawson City in the Yukon. It has certain elements of Top Gear, but it's a completely different experience. It's kinder for a start. Also, although it's professionally produced, it's still beautifully amateurish in the sense that these people don't make automobile content for a living. They're just a bunch of friends (presenters, comedians) who decided to make a video series about a journey they thought would be fun to take. It's relaxed, relatable, and full of geek culture references. Alex was a backer on Kickstarter, and he'd been looking forward to it ever since it was announced. When it started streaming, I became a fan, too. It's just so Canadian and lovely. The soundtrack is great, too.
⭐️ Locke and Key (season 1) I love the comics, and I thought this was a great adaptation. It dials down the family tragedy, violence, and existential horror by quite a bit, but it retains much of the mystery and wonder. The season finale leaves the door open for a season 2, but wraps the story up in a sufficiently satisfying way that it doesn't feel like a cliffhanger. (Come to think of it – TV shows are starting to get good at this kind of ending. Consequence of the streaming "all episodes at once" era?)
⭐️ Runaways (season 1) Same as above. Love the comics, love the adaptation. Unlike Locke and Key, which sticks fairly closely to the books, Runaways takes the basic elements of the source material but runs them very differently. The fact that the adults get equal screen time (and are developed sympathetically) is one of several major shifts. I think it works. The show has two more seasons already out in the world, but they haven't landed on Disney+ yet, presumably because of licensing issues.