I've been sick with my old nemesis, bronchitis, for the last week or so. I went to the doctor the other day to get a salbutamol inhaler, which is helping, but recovery is slow. Feeling my age. Being 32 sucks.
It it looks like I've spent a lot of time watching TV and films between now and the last Mixed Media post, chalk it up to a lot of travel time in September (New York, London, Edinburgh), and most of October so far lying in bed with barely enough breath to flick through Netflix for anything better.
Films:
Black Mass Dull film about horrible people doing horrible crimes
⭐️ The Panama Papers Fascinating documentary directed by Alex Winters (yes, he of Bill & Ted fame)
Hellboy (2019) Entirely forgettable
⭐️ Crazy Rich Asians Fun romantic comedy!
⭐️ The Informant! Quirky true-story comedy drama about deception heaped upon incompetence.
💩 The Hummingbird Project Seeing the trailer, I'd thought this was going to be quirky like The Informant!, but based on the world of high-frequency trading infrastructure Michael Lewis described in Flash Boys. It could have been, if they'd remembered to shoot the third act. Instead, the film just cuts off mid-way through some pointless scene in a barn. And the only really sequence of real wit is the one where Anton Zaleski (Alexander Skarsgård) dances down a hotel hallway to the Beastie Boys' Do It in his dressing gown. Other than that: great cast, wasted.
Bad Times At The El Royale Style over substance, with a weird religious redemption message at the end
⭐️ Dora The Explorer Surprisingly good! Okay, it's not going to win any Oscars, but it was good clean fun, with a lot of knowing winks to the parents and older kids in the audience.
⭐️ Brawl In Cell Block 99 I didn't buy Vince Vaughn as a mobster in season 2 of True Detective, but he shines here as a weary but hard-as-nails force of nature. The violence in this film is viscerally brutal, and not for the faint-hearted.
⭐️ Dragged Across Concrete Similar in tone to Brawl, S. Craig Zahler seems to have a very distinct feel for his films. Very deliberate. He likes to take his time with each scene, and lets you soak in the inevitability of the horrible situations into which he puts his characters. Gripping, but fatalistic.
⭐️ The Equalizer I remember watching the Equalizer TV show when I was younger. I thought I remembered that the Robert McCall character (then played by Edward Woodward) had a gimmick that he didn't like to use guns, and so relied on his wits and other weapons. Doing some cursory internet "reasearch" shows that not to be the case, so, eh. In any case, the new Robert McCall played by Denzel Washington doesn't use guns (in this first film), unless you count nail guns. It's a solid reluctant hero action thriller.
In The Shadow Of The Moon I went into this looking for a serial killer crime thriller, but turns out to be a time travel serial killer crime thriller. I'll allow it.
The Equalizer 2 Not as good as the first. Shouldn't have killed Melissa Leo's "control" character!
K-12 Long music video promo thing ("emotion picture"?) Good music & choreography, terrible connecting storyline, dialogue, and acting.
⭐️ The Great Wall Also surprisingly good! Amazing visuals and action sequences. The dialogue and themes (collectivism) feels like they came from a different (Chinese) film-making tradition, but I'm down with that.
The Losers Have I seen this film before? I'm sure I've seen this film before. I didn't have a sense of full-blown déja vu throughout it, just an overwhelming sense of familiarity. Chris Evans (after Fantastic Four and the underrated Push, but before Captain America) in his pink T-shirt, playing both with and against his tough hero type. Zoe Saldana playing the Zoe Saldana character. The comic book graphics of the title and credit sequences… I'm sure I've seen this before. Maybe I'll see it again in another 10 years and ask myself the same question.
Escape plan 2 Sure
Escape plan 3 Okay
💩 The Other Guys There's actually a good comedy in here, but it's obliterated by the weight of misogynistic and homophobic jokes. Has not aged well since 2010.
💩 Law Abiding Citizen Violent sociopath goes on a killing spree to avenge the death of his family.
💩 Taken 2 Violent sociopath goes on a killing spree to avenge the death of his family.
💩 Taken 3 Violent sociopath goes on a killing spree to avenge the death of his family. Don't judge me, I was sick.
Bastille Day Idris Elba
Close Bodyguard thriller with all-female leads. Felt cheap, somehow. Might have just been the acting.
Triple Frontier Modern parable about the evil of greed and the dangers of sunk-cost reasoning.
Overall Pedro Pascal Moustache rating: 2 out of 3. (The Great Wall and Triple Frontier, but not The Equalizer 2)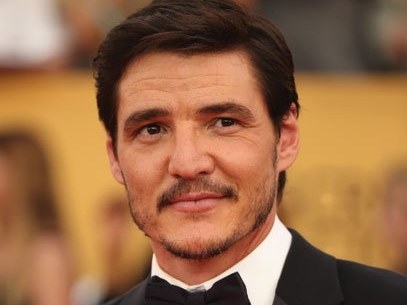 TV:
Dark season 1: German mystery series, involving serial killer(s), broken families, and time travel. With some teen characters. Felt a little Stranger-Things-ish at the beginning, but takes its sense of dread in a whole different direction. A bit slow and heavy-handed, and too many characters to keep track of in the various timelines. But good! Do not watch the dubbed version. Use subtitles like a normal human being.
⭐️ True Detective season 3: And boom, it's back. Mahershala Ali and Stephen Dorff have a great dynamic together. The pattern of following the same characters through the ages probably doesn't need a third outing, though. Just imagine season 2 doesn't exist, and everything's fine.
⭐️ Mindhunter season 2: Where Season 1 belonged to Holden Ford (Jonathan Groff), the emotional centre of season 2 is Bill Tench (Holt McCallany). It's very good, but some of the plot threads felt out of balance. Wendy Carr's storyline peters out part-way through the season, and doesn't feature in the last episodes at all. As does whatsisname Gregg who stays back at the basement. I suppose they wanted to stick close to the real-life events of the Atlanta child murders maybe?
Agents Of S.H.I.E.L.D season 5: Not their best season, but I liked it just fine.
⭐️ Criminal: United Kingdom: A tight little police procedural drama – the gimmick being that the whole thing is set in a single location: an interrogation in a police station "somewhere", the observation room next door, and the hallway outside them. Three short stand-alone episodes, each covering a different crime, linked by some lightweight drama between the police characters. A nice set-up, good for quick snacking. They re-used the same set for a Spanish, German, and French version as well – I'll be watching them soon.
Books:
Principles of Applied Research Methods – Jackson, McDowall, Mackenzie-Davey, Whiting (eds). Now I know what "epistemology" means.