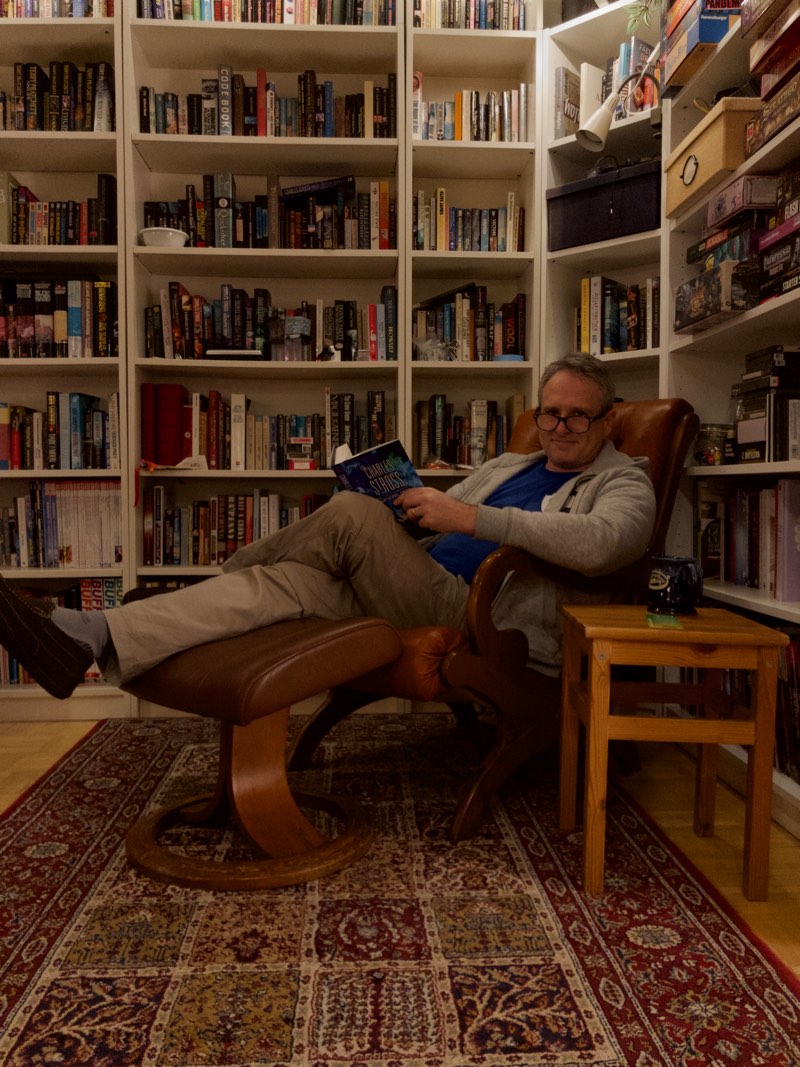 Spent some more quality time with Vodafone this afternoon. (That's four visits to a Vodafone shop so far, and about an hour on hold and on the phone to customer service.) Alex came with me. We were going to cancel his order for a Nokia 8 Sirocco and buy one from a different shop, because Vodafone don't have any in stock, and don't have a date for when they'll be available. But the sales assistant suggested that we take a look around the shop to see if there were any acceptable alternatives that were in stock, and Alex decided that he could live with a Note 9 instead.
Unfortunately it now appears that after both being upgraded to the "Red Together" family plan on Tuesday, my account control panel now shows that Fiona's and my subscriptions have reverted to the standard "Red" plans we had prior to Tuesday. So I suspect I'll be back at the shop again soon.
It's Frites Friday, and I made some dhal this evening as an accompaniment to the chips. It was good and tasty, but it was also an experiment to see how my digestion will cope with an infusion of onions and garlic, because they normally trigger IBS symptoms.
I'm enjoying The Labyrinth Index so far. It starts fast, and accelerates quickly.
Daily self-care checklist:
Sleep: pretty good.
Walk: does a walk to the chip shop and back count?
Bass: no.
Photography: not really. I set my iPhone on a timer to take the shop above.
Snacks: some chocolate kruidnoten.
Meat: no. Dhal!