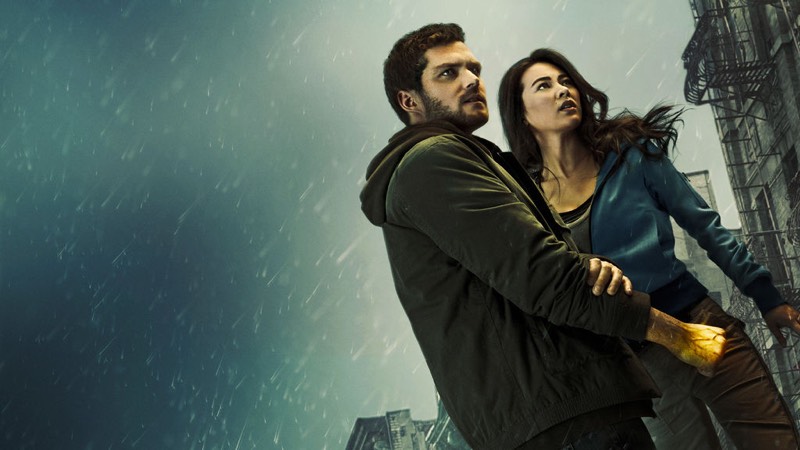 TV:
⭐️Iron Fist Season 2: Huh. I didn't like season 1, or The Defenders. But this new season is really good! (Not just "better than".) At ten episodes, it's shorter than other recent Marvel TV seasons on Netflix, which is to its benefit. The first couple of episodes move slowly as they re-establish the relationships, but the second half of the season is very solid. Colleen Wing and Misty Knight make a great on-screen pairing, and I was surprised by how attached I felt to Ward Meacham. He's still an asshole, but he is trying really hard to rebuild himself after the crisis he suffered in season 1. I had my doubts about how wishy-washy the character Mary seemed in episode 1, but she came back strong. Finn Jones as Danny Rand is not insufferable any more, although I found it hard to deal with Sacha Dhawan's Manchester accent as Davos. He has good screen presence but his voice doesn't back it up. I don't want to spoil anything, but at the end of episode 8 there's a "damn, they're really going to go there?" moment, and the last two episodes are terrific. The final moments tease what's to come in season 3, and if they follow through on that it could be amazing.
Books:
Ms Marvel vol. 9: Teenage Wasteland by G. Willow Wilson, Nico Leon, et al. Fun to see Kamala's friends step up to the plate to try and keep things running while she is away.
Velvet vol. 2: The Secret Lives of Dead Men by Ed Brubaker, Steve Epting, and Elizabeth Breitweiser. More cold war spy action and intrigue. If this were an ongoing series I'm not sure if I'd keep going, but there's only one more volume so I'll see how it resolves.
The Bedlam Stacks by Natasha Pulley. I'm not normally one for steampunk, but I had hoped for something more humorous and action-filled, but it's meandering and meditative. Not quite my thing.
⭐️ The Broken Earth trilogy by N.K. Jemisin (The Fifth Season, The Obelisk Gate, and The Stone Sky) Very good, but three Hugos in three years implies something quite extraordinary, and I wouldn't put it one that level. (Take my opinions with a grain of salt right now, though.) It covers lots of themes explicitly, such as environmental destruction and prejudice towards "outsiders", and many more (race, gender, sexuality) with a kind of subtlety and matter-of-factness that makes you wonder if this was actually written twenty years in the future where such things are taken for granted. It also covers a giant world-ending plot with great pacing and complex characters.
Split Second by Alex Kava. Serial killer/FBI profiler thriller. No more than ¯\_(ツ)_/¯
Films:
💩 What's Pacific Rim: Uprising? Not much, what's Pacific Rim: Up with you? (Bad film, bad joke.)
Whisky Tango Foxtrot Good
Red Sparrow Had some good bits, but it could have hit most of the same character and action beats without the scenes of sexual degradation.
⭐️ Ant-Man and The Wasp Enjoyable superhero action.