Films:
Baby Driver: Excellent
John Wick 2: Repeat of the first film with different locations, and many more intriguing glimpses into the mythology of the underworld of assassins he wants to escape. All set up for film 3.
Wild: Lovely emotionally raw performance by Reese Witherspoon; lovely cinematography.
Straight Outta Compton: Excellent. Thoroughly absorbing performances by the O'Shea Jackson Jr and Jason Mitchell especially.
Split: I enjoyed this. Signs and The Village soured me on M. Night Shyamalan some time ago, but good word of mouth brought me back to Split.
Valerian and the City of a Thousand Planets: Visually spectacular with some amazing action sequences, but flat characters and a slow, dull plot let it down. It's about 45 minutes too long for the story it's trying to tell. Pack this into 90 minutes, and it would have been amazing.
In the Blood: I love Haywire, also starring Gina Carrano. It's obvious that she's not a great actress, but with the right direction and editing she's a great action hero. In The Blood doesn't have great direction or editing. Still watchable enough, but disappointing in comparison.
Miss Sloane: Jessica Chastain is fantastic as a super hard-nosed, high-powered lobbyist who switches sides to fight for a cause she believes in. This could have been chokingly cynical or unrealistically hopeful, but the film manages to walks a careful line between the two, and succeeds brilliantly, largely because of Chastain's performance.
Pirates of the Caribbean: Salazar's Revenge: it has pirates, and it has revenge.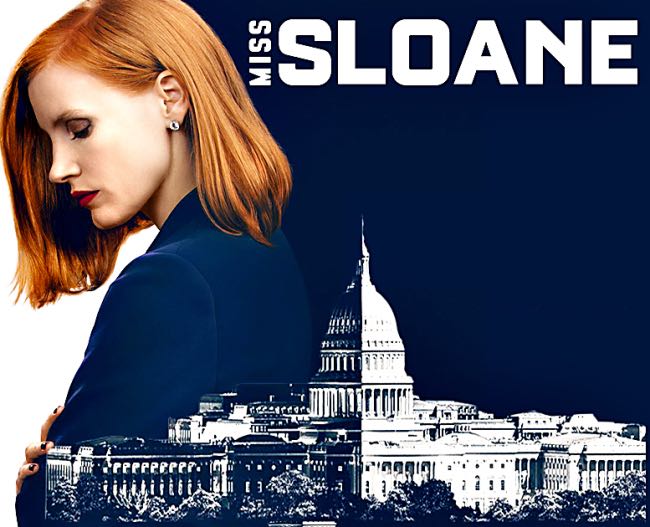 TV shows:
12 Monkeys season 2: Could use to pick up the pace a bit.
The Magicians season 2: Much less interesting and focused than season 1.
Agents of SHIELD season 4: This season had three big 6-8ish episode story arcs (knitted together) rather than a single season-long arc. It felt like a set of 6-issue comic book volumes, and I enjoyed that. The different arcs allowed lots of varied character development. Would like to see this continue.
Rick and Morty seasons 1 and 2: I watched the very first episode some time ago and didn't enjoy it. Alex and Fiona persuaded me to persist, though. I'm hooked now.
The Defenders: Apparently I watched this.
Orphan Black seasons 3-5: Not as good as the first seasons. The layering of conspiracies all gets a bit much, and when it turns out everything is being run by a single Dr. Moreau-ish cartoon villain it pretty much lost me. Tatiana Maslany's performances remain amazing throughout, though.
Parks and Recreation seasons 3-4: Enjoying this a lot.
Books:
(I read quite a lot of books over the summer holiday.)
Bryant and May and the Invisible Code by Christopher Fowler: Good. (Not a great introduction to the Bryant and May series if you're looking for a starting point.)
The Nightmare Stacks by Charles Stross: Good
The Delirium Brief by Charles Stross: Excellent. I liked having Bob back as the viewpoint character. This volume reads as a gritty political espionage thriller.
Home by Harlan Coben: Myron Bolitar thriller – good.
Weapons of Math Destruction by Cathy O'Neil: Excellent, thought-provoking.
The Collapsing Empire by John Scalzi: Reminded me of Star Wars episode 1. Think merchant guilds and trade disputes. Gets better towards the end, but not a solid hit for me.
The Scarecrow by Michael Connolly: solid thriller
Beneath the Bleeding by Val McDermid: solid police mystery
Out of Bounds by Val McDermid: solid police mystery
Monstress volumes 1 (Awakening) and 2 (The Blood) by Marjorie Liu and Sana Takeda: sumptuous art that is somehow both kawaii and eldritch at the same time. The setting is rich with lore and mystery. I appreciate its depth, but I'm not sure if I really like it, though.
Ms Marvel volume 7 (Damage per Second) by G. Willow Wilson, Takeshi Miyazawa et al.: great addition to the series. The Doc.X arc is terrific.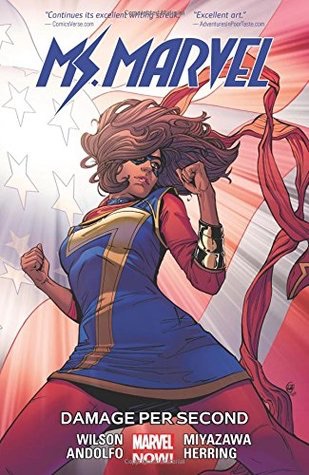 Music:
I haven't been exploring much new music lately. I started listening to Logic again after seeing him pop up in Rick and Morty on the episode "Vindicators 3: The Return of World-Ender". I like the new album Villains by Queens of the Stone Age, and I've been listening to their whole catalogue on heavy rotation. They're going to be playing the Ziggo Dome in Amsterdam on 12 November, but I'm going to miss it because I'll be in Scotland. (Not sure if I would pick up a ticket anyway. I'd love to see them at a smaller venue, but I'm feeling reluctant to splash out on big arena gigs.) The one real new thing that has stuck with me is Hip Mobility by Quindar, which I found through an article in Ars Technica. Ars doesn't feature music very often, but Hip Mobility has a NASA and space theme, so they made an exception.