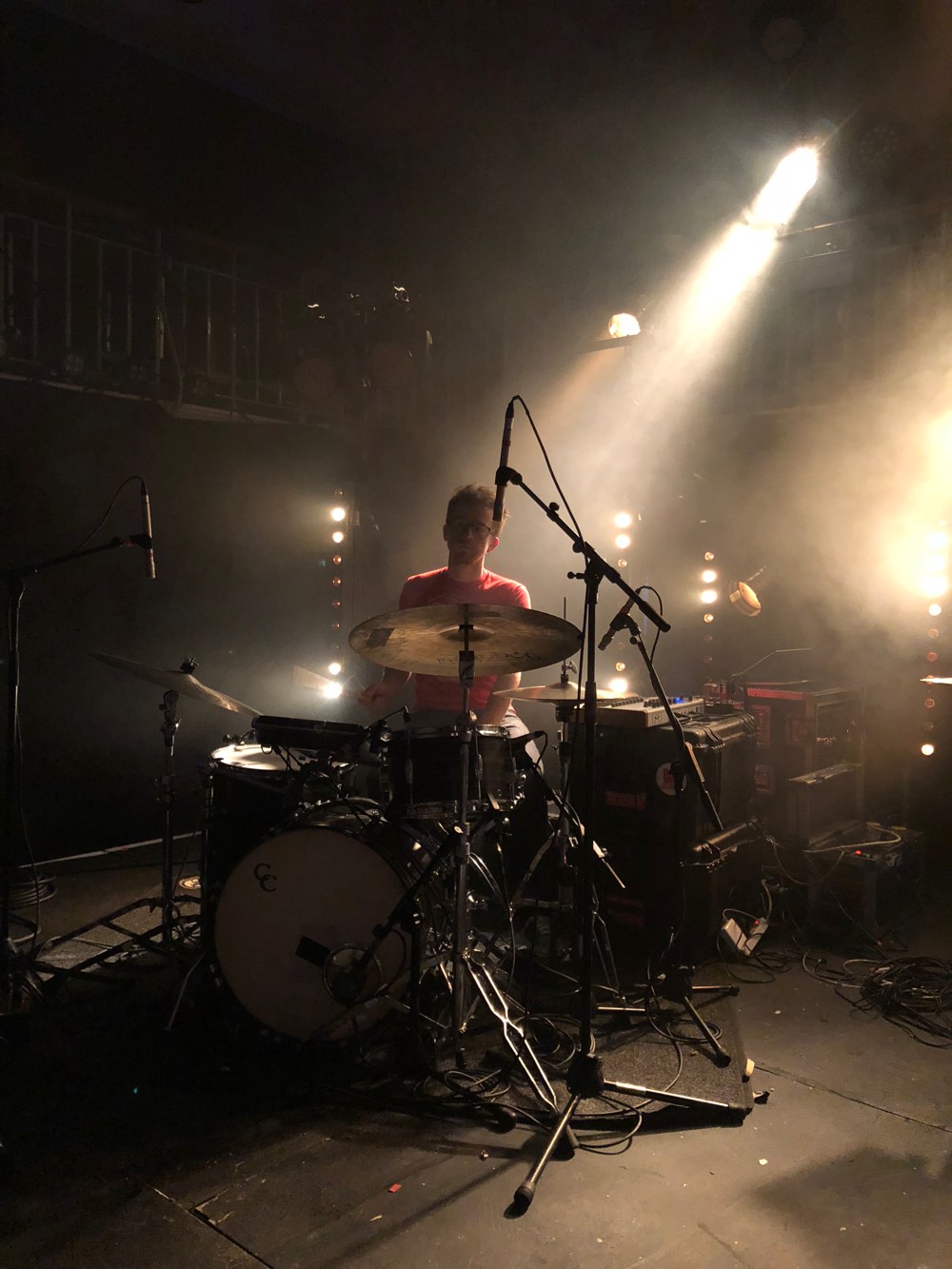 I used to play the drums. Not very well, and not very much, but I had a Pearl Rhythm Traveller kit in 2001, and a Roland TD-3 electronic kit in 2007, and I enjoyed them. But even playing on an electronic kit sends vibrations through the house, and eventually time constraints and waning interests collided, and I stopped. Rhythm has always been my thing, though, and I always figured that if I picked up a different instrument it would be the bass guitar.
Over the last month or so I've been trying "chase Tinkerbell": to pay attention when my brain sends out a fleeting spark of desire or interest, and follow it where it may lead. When I was in Edinburgh in August, the spark turned out to be musical. While I was redecorating my study, I thought that a drum kit might fit nicely into the one empty corner — but once I moved all the furniture back it, it turned out the corner wasn't empty after all. Also, the problem of drumming noise hasn't magically been solved in the last ten years. But a bass guitar, now…
I mentioned it to my manager Keith when I had lunch with him on the Monday. He plays bass, and he had some tips on what to look for if I wanted to get started. On Tuesday I had lunch with Alan Ramsay at Frizzante (which is rapidly turning into my favourite Italian restaurant), and I walked down to Dean Bridge with him afterwards. On my way back towards Pollock Halls, Tinkerbell struck. I knew there was a music shop in the Grassmarket (Red Dog Music), and I stopped in to have a look. A very helpful sales associate talked me through the options, and pointed out the various beginner packs that were available: bass, strap, cables, and a small amp, with prices starting at a modest £250 or so.
"Hmmmmm," my brain said. By coincidence, my flight to Edinburgh on the Sunday evening had been delayed by 3 hours and 10 minutes: just enough to trigger EU 261 compensation, so long as "extraordinary circumstances" (such as bad weather) didn't apply. Easyjet make it very easy to make a claim for EU261 compensation, and there is no need to go through a third-party company that will act on your behalf (for a 25% cut, plus taxes). A successful claim would net me €250. So if the claim was successful, I could say that Easyjet bought me a bass guitar…
That evening I went out to the Wye Oak gig at Summerhall. (The last concert I'd been to, back in April, had also been to see them, at Tolhuistuin in Amsterdam.) Madeline Kenney played a warm-up set, then the building was evacuated because of a fire alarm, and then Wye Oak came on and played. Last time it had just been Jenn Wasner and Andy Stack, but this time they had a bass player (Will Hackney) with them as well! At most gigs, I spend a lot of time watching the drummer. This time, I found myself following Will's hand movements on the bass, and imagining myself playing it. It was a good feeling.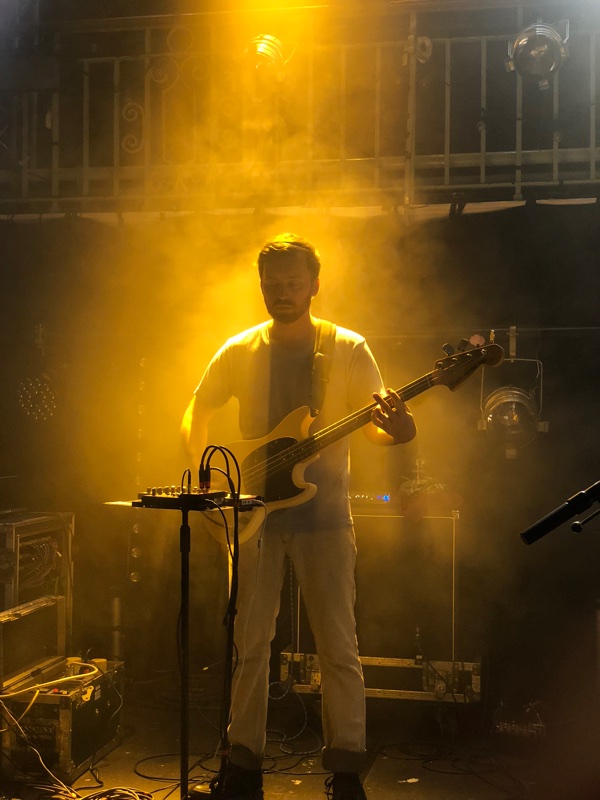 Set list:
Tuning
The Instrument
Lifer
It Was Not Natural
Shriek
Spiral
Say Hello
You of All People
Glory
Holy Holy
Before
Watching the Waiting
The Tower
Civilian
The Louder I Call, The Faster It Runs (not "The Harder I call, The Faster It Comes", as described by The List
Normally Wye Oak don't play encores, but they made a special exception this time:
Coyote (cover of a Joni Mitchell song)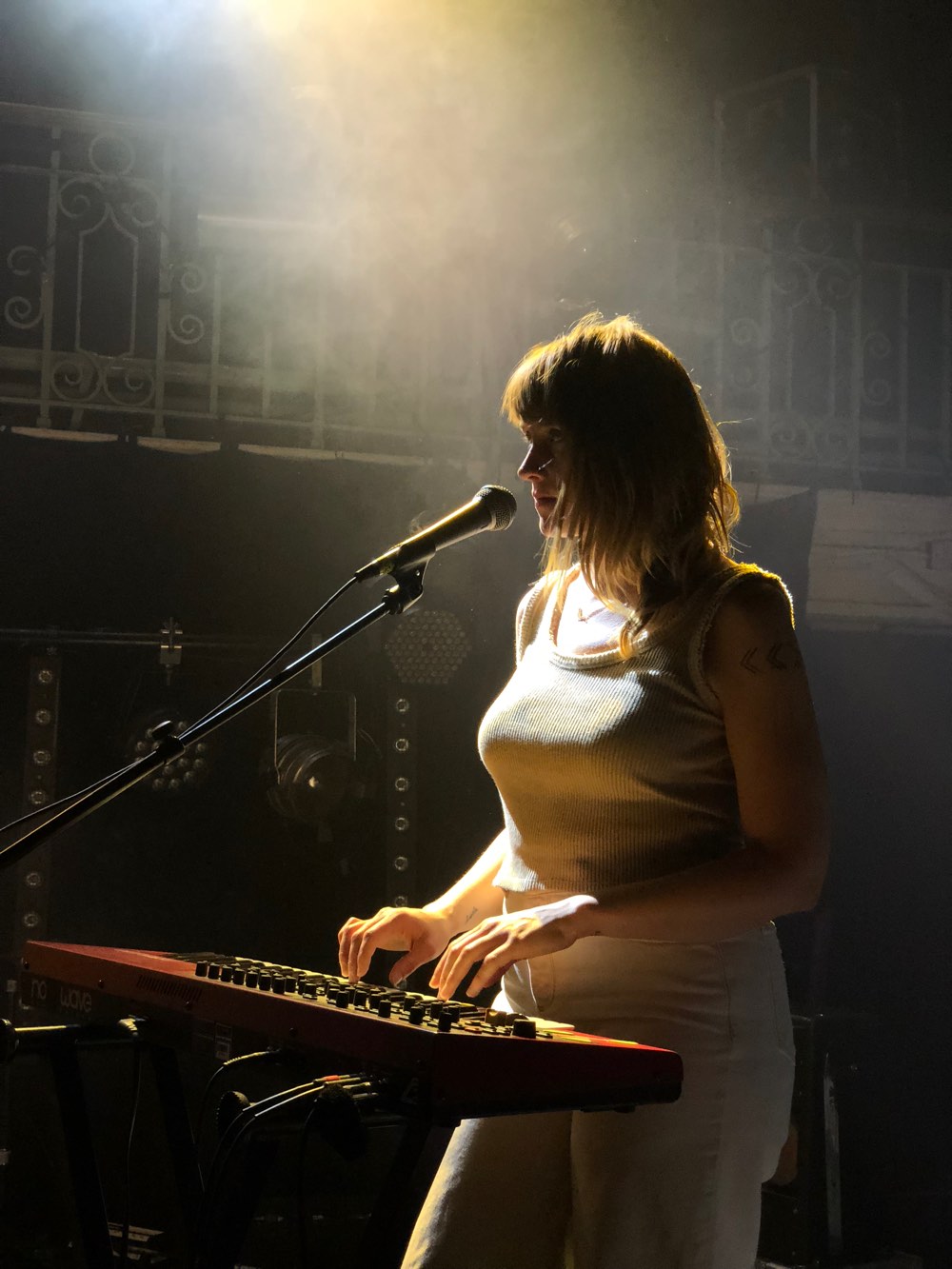 So when I got back home I spoke to Abi about it, and she was supportive of the idea. I did some online research and scouted out music shops in the area.
Reader, I bought the bass.