I've raved about the band Thumpers before, and I love both of their albums. But last week they sent out a sad email saying that they were going to call it a day, and that they would be playing one final gig at The Lexington in London. They sent the email on Tuesday 20th, but I didn't read it until the following morning. And as soon as I did, a plan started to form…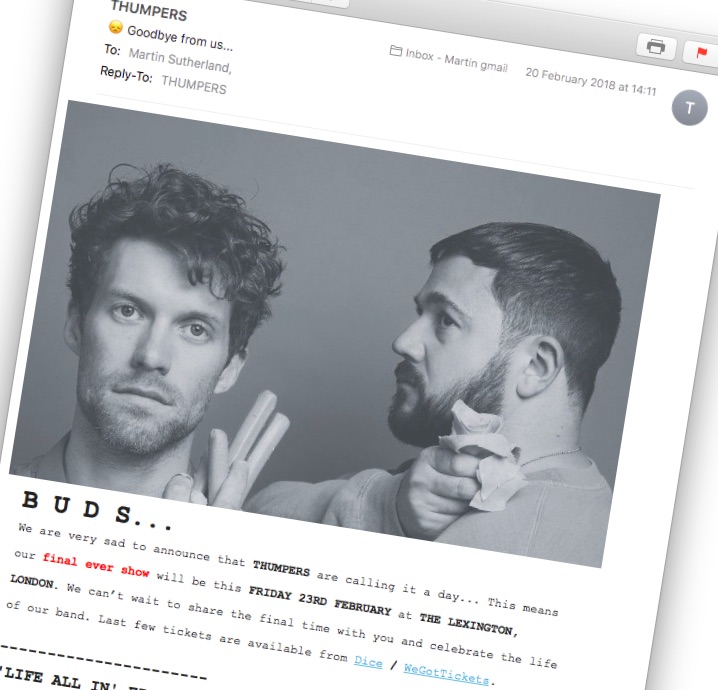 My travel schedule had me flying over to Edinburgh that evening (Wednesday 21 Feb), and coming back home on Friday evening — the date of the gig. Fortunately (?) I have racked up enough travel with Easyjet that I am in part of their "Flight Club" programme that allows me to change flights easily and without paying an administration fee. This is great for me because it allows me to book my travel more speculatively and further ahead, so that I can take advantage of lower advance prices, knowing that I can change the flights if my plans change…like now.
Step one was, of course, checking with Abi to see if it was okay for me to stay away for longer than expected: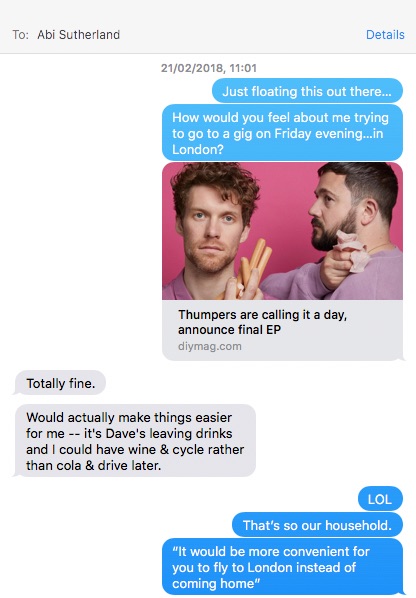 With that approval in place, step 2 was getting a ticket for the gig. The Lexington is a small venue (200 capacity), and the booking site said there were still 33 tickets left, so I snapped one up quickly. After that it was just a matter of calling Easyjet to put me on a flight down to London instead of Amsterdam on Friday evening, and use some of my accumulated hotels.com reward tokens to bag a room for the night! I'd figure out transport back home again later…
So I left work a little earlier than expected on Friday afternoon, took the bus out to Edinburgh airport, plane down to Stansted, train from Stansted to London Liverpool, and then walked the rest of the way to my hotel near Kings Cross. I had enough time to grab a bite to eat before checking in, and have a quick shower before setting out. My hotel was just ten minutes walk away from the Lexington. It's a pub downstairs with a well-regarded music venue upstairs. This was the first time I'd been to an actual gig in London, and I was super excited!
Para Alta from Hartlepool came on shortly before 21:00, and played a five song opening set. They were good, but they were amped up really loud. I don't normally wear earplugs at gigs, but my hotel was on a noisy street, and there was a pair of foam earplugs on the bedside table when I arrived, and I had brought them with me just in case. This was a good thing.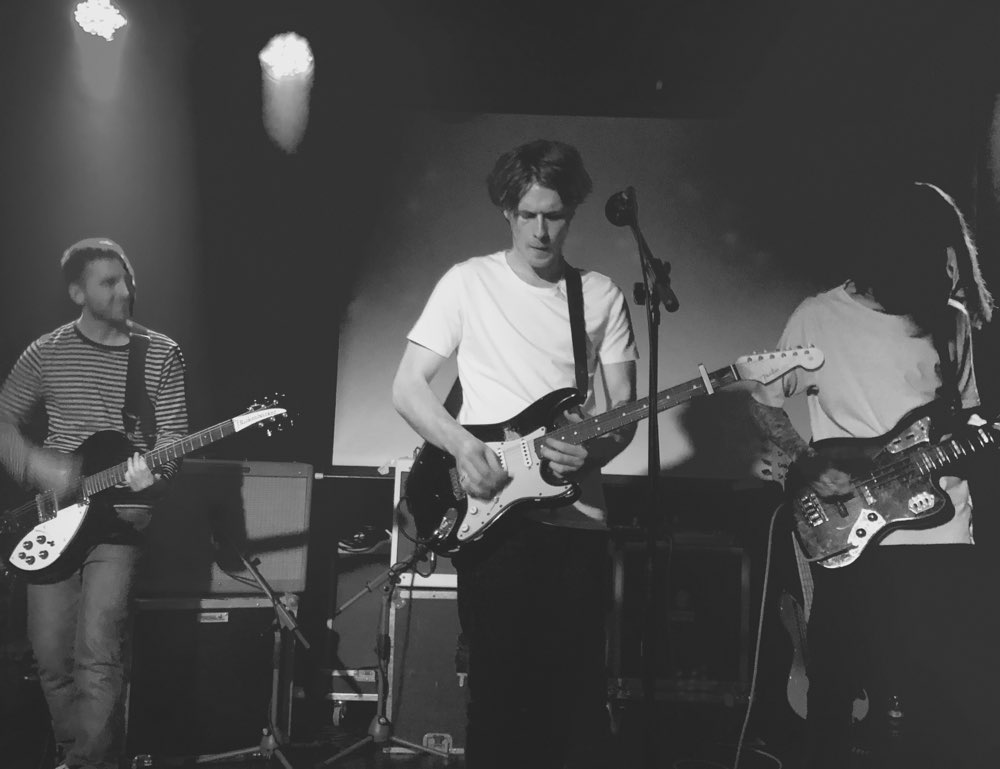 The venue filled up nicely while John and Marcus (Thumpers) were setting up their gear and tuning up. I had a spot right up close to the stage, and was able to watch them work, concentration writ large across their faces. At about 21:55 they kicked off with a pounding rendition of "Boundary Loves" from their second album (Whipped and Glazed), and it sounded fantastic. I had been worried that I'd need to use the earplugs again, but they had dialled in the volume to be absolutely perfect for the space. The drums were rich and muscular, but without a ton of booming sustain. The guitar was crisp, and their voices were mixed in at just the right level. The first two times I had seen them they were accompanied by two backing vocalists/keyboard players and another woman just on vocals, but this evening it was just the duo themselves. They triggered other instruments and loops electronically, and they sounded amazing.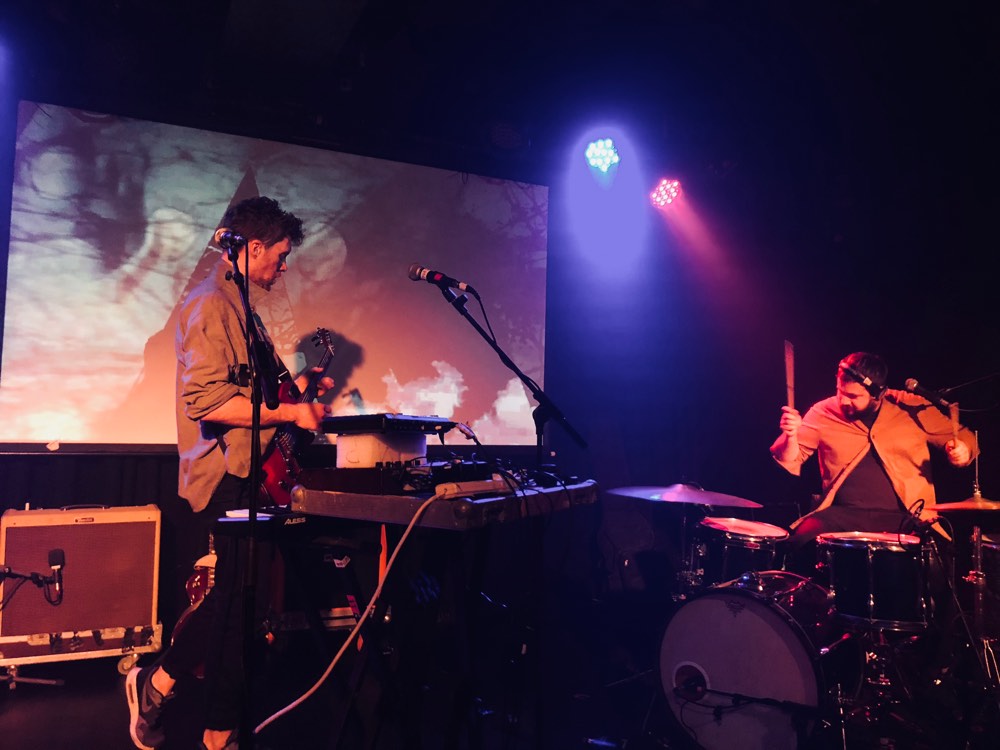 They just put all of their hearts into the performance that night. They didn't talk much between numbers, but when they did it was clear they were full of emotion. I was particularly delighted when they played "Bray". It is one of my favourite tracks from Whipped and Glazed, and apparently it is one of John's as well. They dedicated it to their manager (Jen?). It's not a happy, four-to-the-floor sing-a-long pop track. It's brooding, with synthesized vocals used as rhythmic counterpoints to the drums, and an unusual (6/8?) time signature.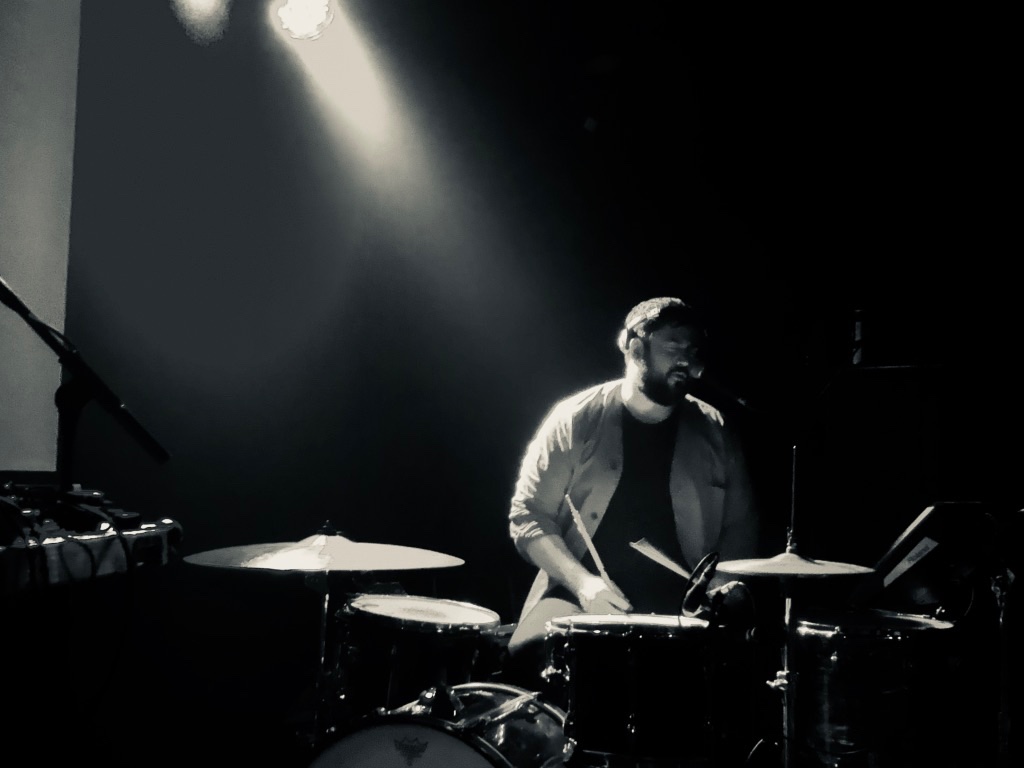 While they were setting up before the gig, I noticed that they carefully positioned three stand microphones at stage left. They didn't touch them during the main part of the gig, and when they left the stage after "Life All In" I wondered if they would. And yes! When they came on for an encore, they brought out the same three members that had played with them on their first tour! They played four more songs with full backing vocals. "Devotee" was beautiful, and "Unkinder" is almost unimaginable without those overlapping voices. The last song they played was "Together Now", which was nothing but bittersweet and poignant. I had tears in my eyes and a lump in my throat.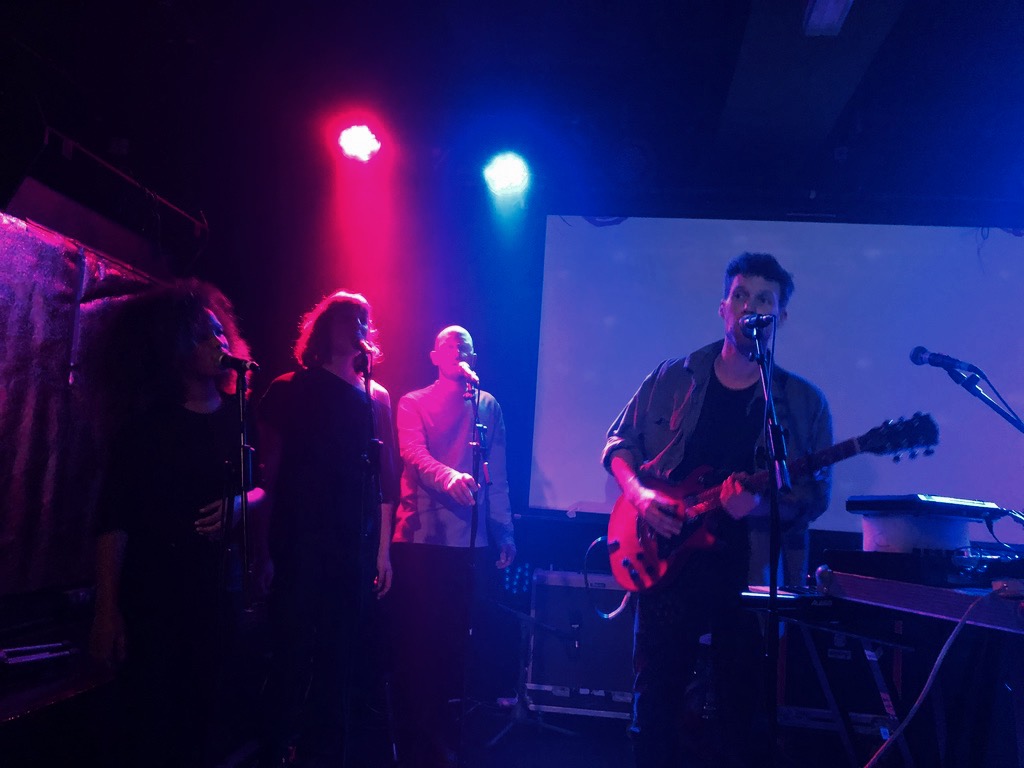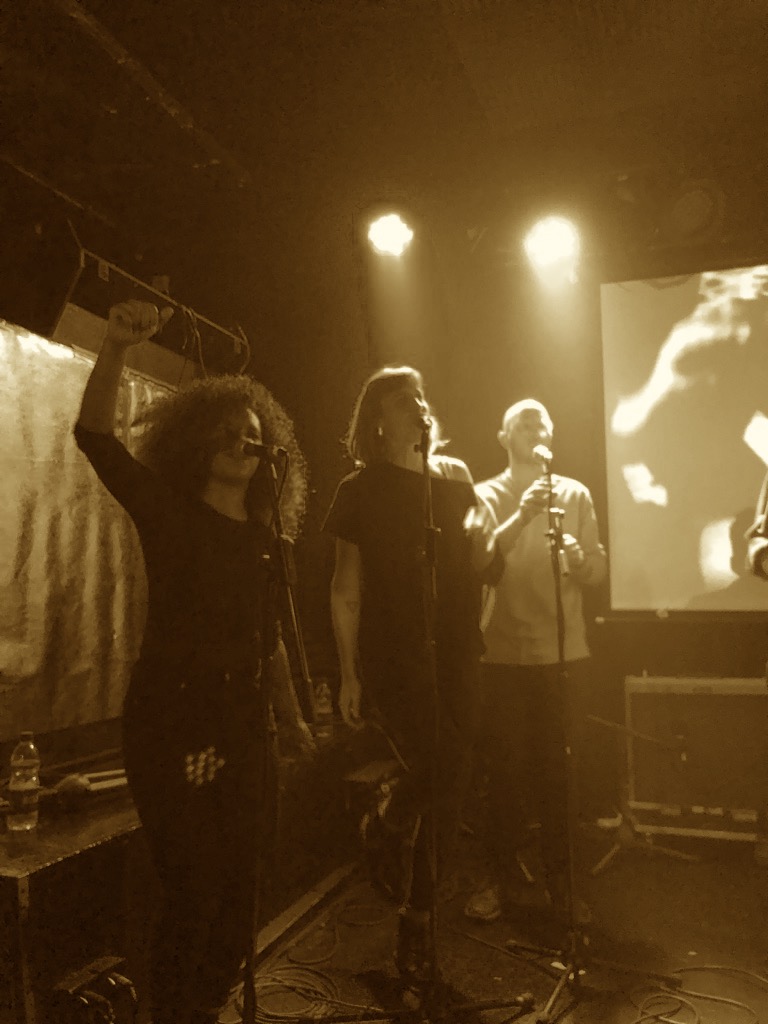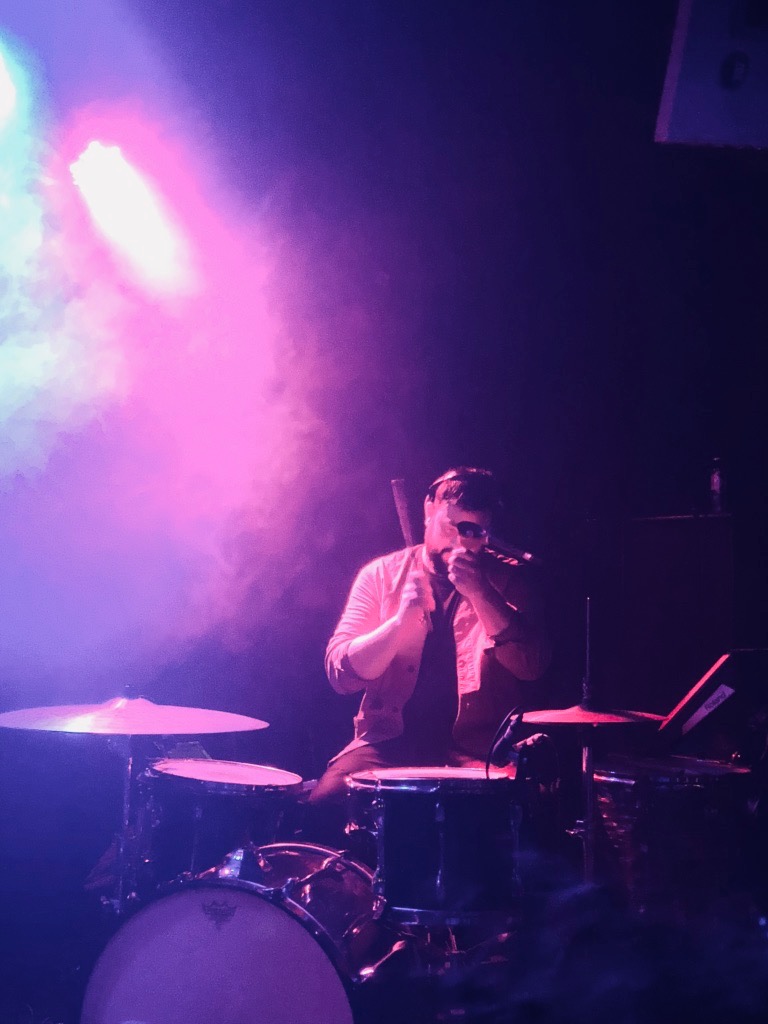 Set list:
Boundary Loves
Dancing's Done
99
World Removed
Caramel
Bray
Tame
That Waterfall
Gargantua
Sound of Screams
Life All In
Encore:
Devotee
Velveteen
Unkinder (A Tougher Love)
Together Now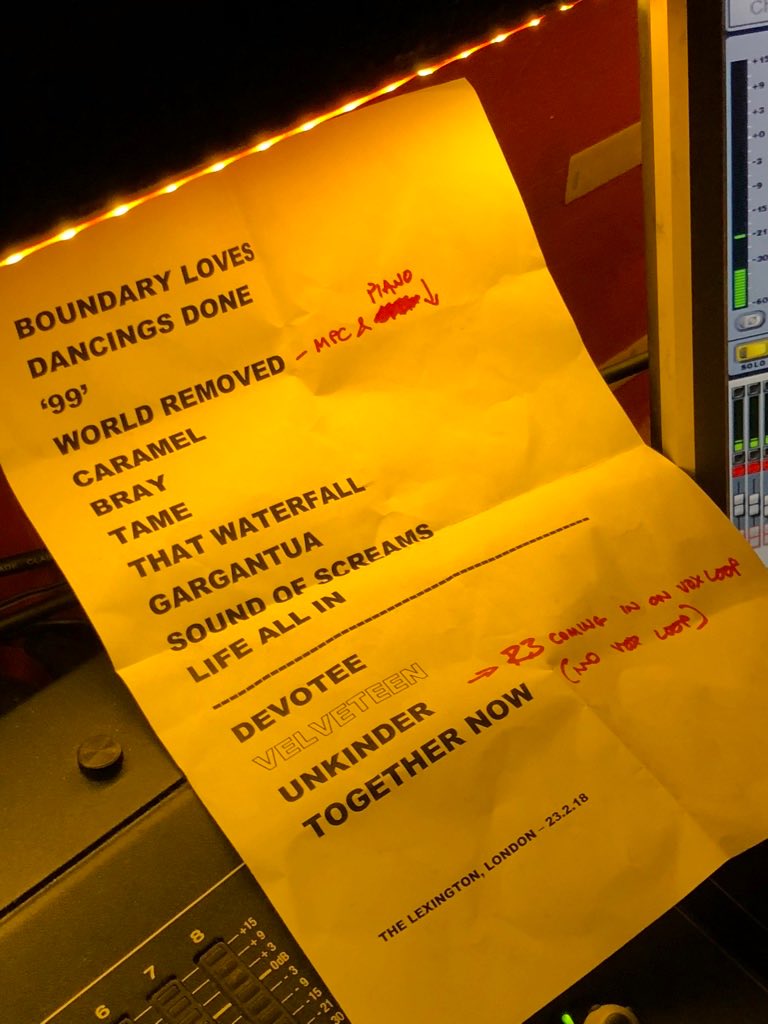 I stayed around for a little while after the gig to catch John and Marcus at the merch stand and try to tell them how much I enjoyed the gig, but…you just can't put that kind of thing into words. Earlier in the week I had been talking to a colleague about regrets, and how I associate regret more with things I didn't do than with things I did. Making the effort to get down to London to catch Thumpers one last time was a good decision. No regrets. Just great memories of a fantastic gig.
See also: