I saw Thumpers in October last year when they opened for Chvrches at Melkweg, and I loved them. I had never heard any of their songs before, but their drum-heavy feel, bouncy rhythms, and the playful intertwining of vocals really got to me. (To be honest, I thought they put on a better show than Chvrches.) "Unkinder" instantly became one of my favourite tracks of 2013.
I was excited when they announced their album and their own tour, and I bought tickets as soon as they went on sale. They played Paradiso this evening at the crazy early hour of 19:00. (I don't think I've ever left Paradiso while it was still light.) The small room was practically empty when Abi and I got there around 18:45, and never filled up completely, but the audience felt warm and welcoming nonetheless. The band played a short but energetic 45 minutes, and were as good as I remembered them. The new single "Tame" sounded great, and the extended version of "Unkinder" they ended with was just wonderful. Recommended!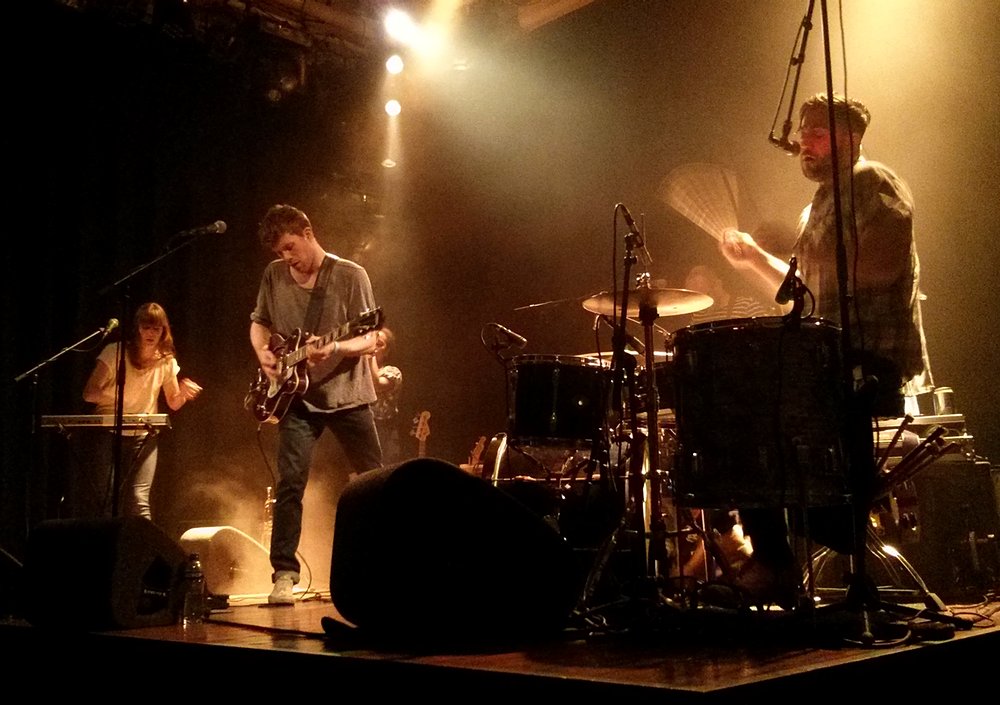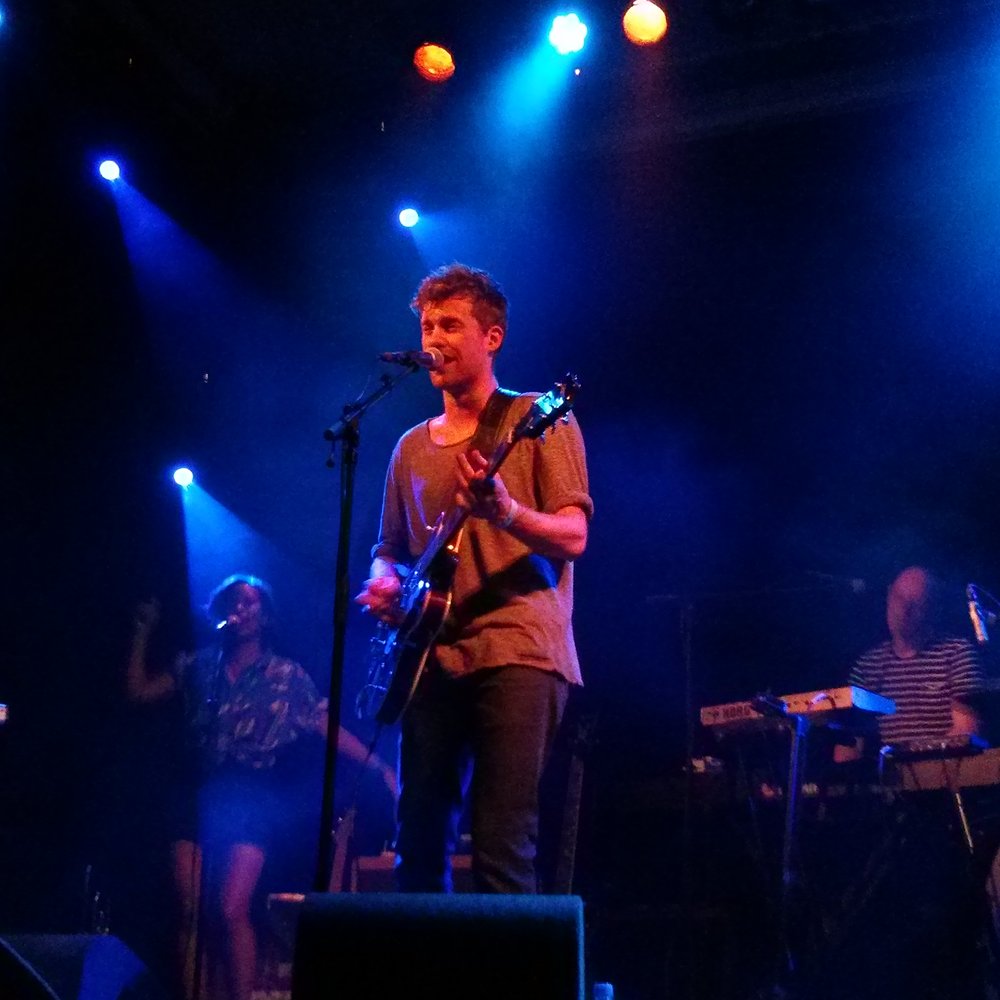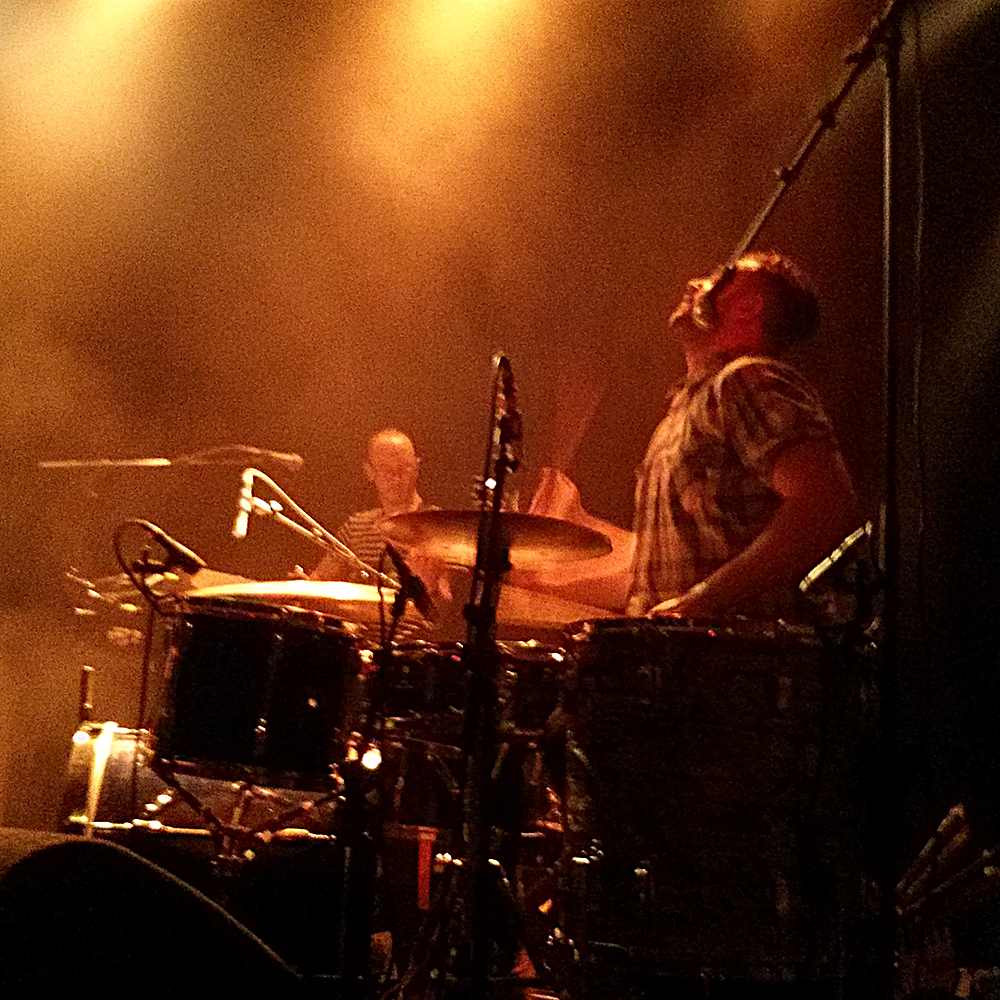 I had hoped they would have copies of their CD Galore at the merch table in advance of its 19th May European release (it's available in North America, Australia, and New Zealand already), but no such luck. I had to console myself with another Thumpers T-shirt instead. I already have the grey, so I got the white one with blue letters this time. Gotta have my merch.