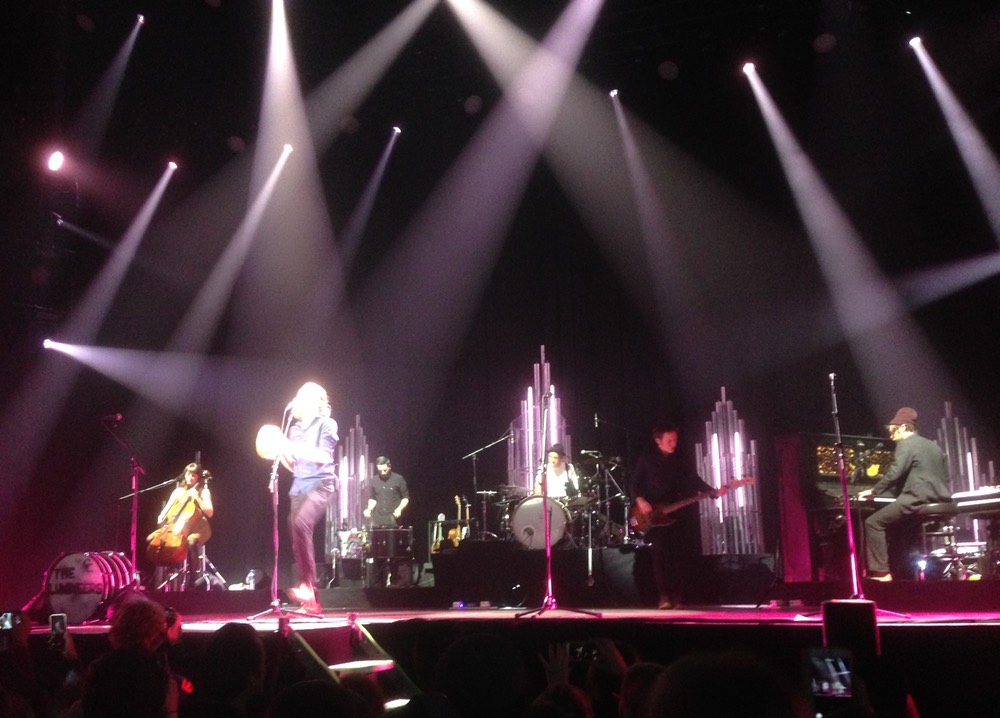 Another Fiona-inspired concert. I got us tickets when they first went on sale earlier in the year, but it wasn't until after the Passenger gig that I actually listened to The Lumineers at all. I had noticed that the Song Exploder podcast had an episode about their song Ophelia. Fiona and I listened to that while we were stuck in the queue trying to get out of the Arena car park after Passenger, and then we listened to the album Cleopatra on the rest of the way home. It's really good, and it was stuck in my head for most of the following week when I was over in Glasgow.
This concert was the first time I had been to the Heineken Music Hall. It's an impressive venue. What struck me most about it was how tall it is. We got ourselves a good spot about ten heads from the stage. From there the stage seemed really wide, but the ceiling was just miles away. Acoustics were great, too. The sound was big and rich, without being overwhelming.
Opening act was Bahamas. While I appreciated the effort, they are more of a cool-down than a warm-up band. Their music is gentle and mellow, and although there were a few songs where they let loose, they didn't seem to put much effort into getting the audience excited.
The Lumineers themselves were splendid. More earnest and soulful than I usually go for, but undeniably powerful and engaging. Despite being an essentially acoustic band with low-key songs on a huge stage, they really filled the space with their presence. In a call-out to their years as a small band playing tiny venues, they migrated to a secondary stage right in the middle of the crowd for a few songs in the middle of their set. Nice thought, but I'm not sure if it was a particularly useful move – the smaller stage was lower down and less visible.
Set list at Setlist.fm, because although I have listened to Cleopatra quite a bit, I didn't know enough of their older material to recognize the other songs. Great cover of "Subterranean Homesick Blues", though.