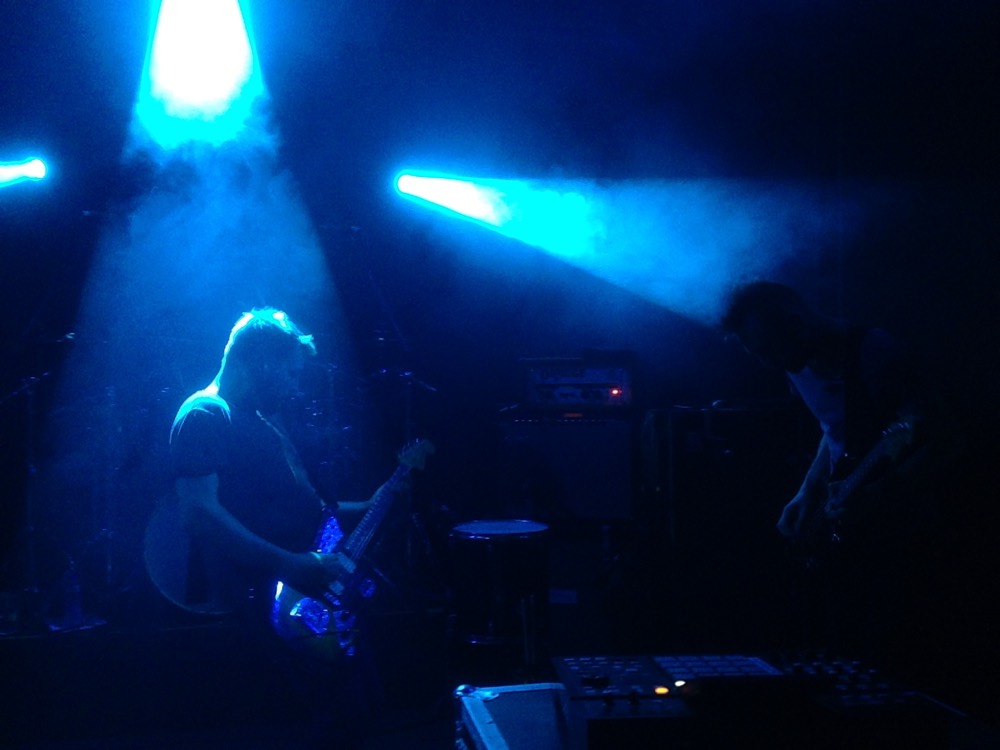 According to my last.fm history, I've been listening to 65daysofstatic since February 2014, but it feels a lot longer. I got goosebumps when I heard their song "Debutante" show up in one of the early trailers for the game No Man's Sky, and I was excited to hear that they would be working with Hello Games to produce the score for the game. Not only did they produce a soundtrack, but they also worked with the developers to create procedurally generated music to match the procedurally generated universe of the game. Their new album No Man's Sky: Music For An Infinite Universe is one of the outputs, and this is what they're touring with now.
Two words I use to describe their music are "soaring" and "exultant". I had thought that the best way to listen to their music was on headphones, turned up LOUD, but no. The best way to listen to them is live, with the bass and drums clawing their way through your resonating chest cavity, piercing guitars physically lifting you off the floor, and four guys on stage giving it their all. Their track "Unmake the Wild Light" contains moments where gentle keyboard and guitar patterns gradually build up a frenzy and erupt into dirty, squelchy bass drops. On the recordings they sound amazing, but when you're standing right in front of a stack of amplifiers and the band all looks up from their instruments and stares defiantly into the audience while the moment crashes around you, the experience is unearthly.
Towards the end of the end of their set, guitarist Joe Shrewsbury talked about Leonard Cohen, who had died the previous night. With tears in his eyes, he said "he was my friend, even though I never met him." The version of "Radio Protector" they then played seemed to have echoes of "Hallelujah" in it — just a few changes to the piano line here and there to pick up the melody. Or maybe it was my imagination.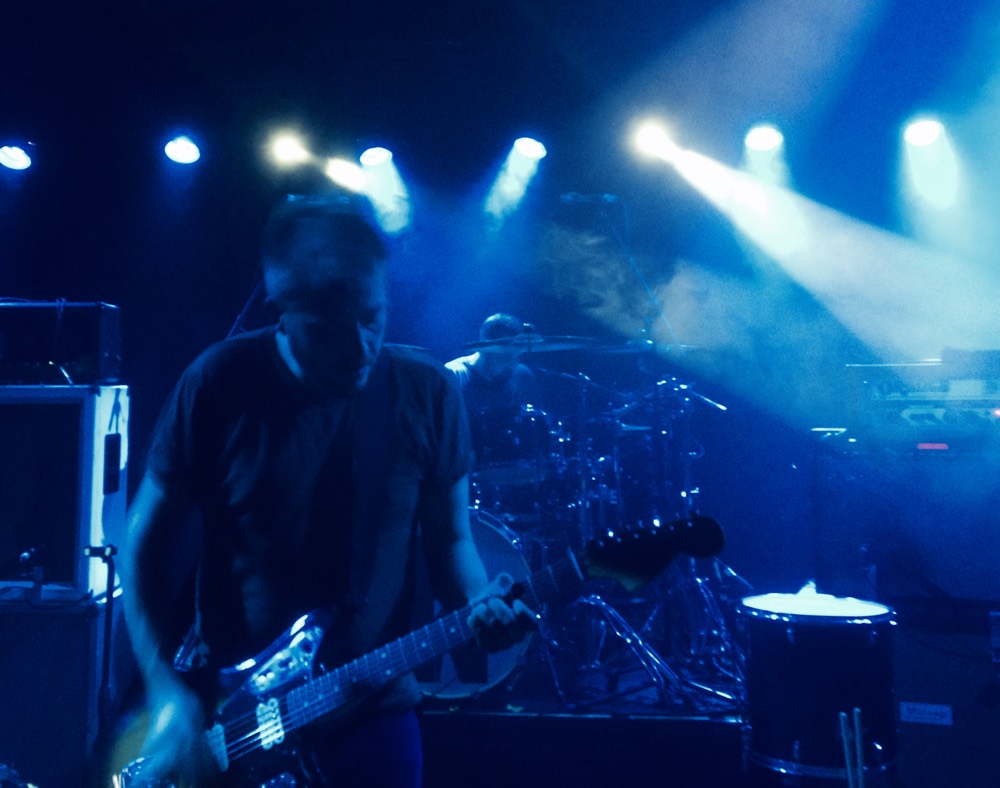 I don't have a set list for the gig. The names of instrumental tracks don't tend to stick in my head very well, so although I knew the music, in many cases I couldn't pin a name on the tracks. I know they started with "Monolith" from the new album, and ended their encore with "Debutante" (which was amazing). "Unmake the Wild Light" was in there, as were "Crash Tactics", "Retreat! Retreat!", "Prisms", and "Supermoon". (No "Tiger Girl".)(Setlist.fm doesn't have a record of the gig yet, either.)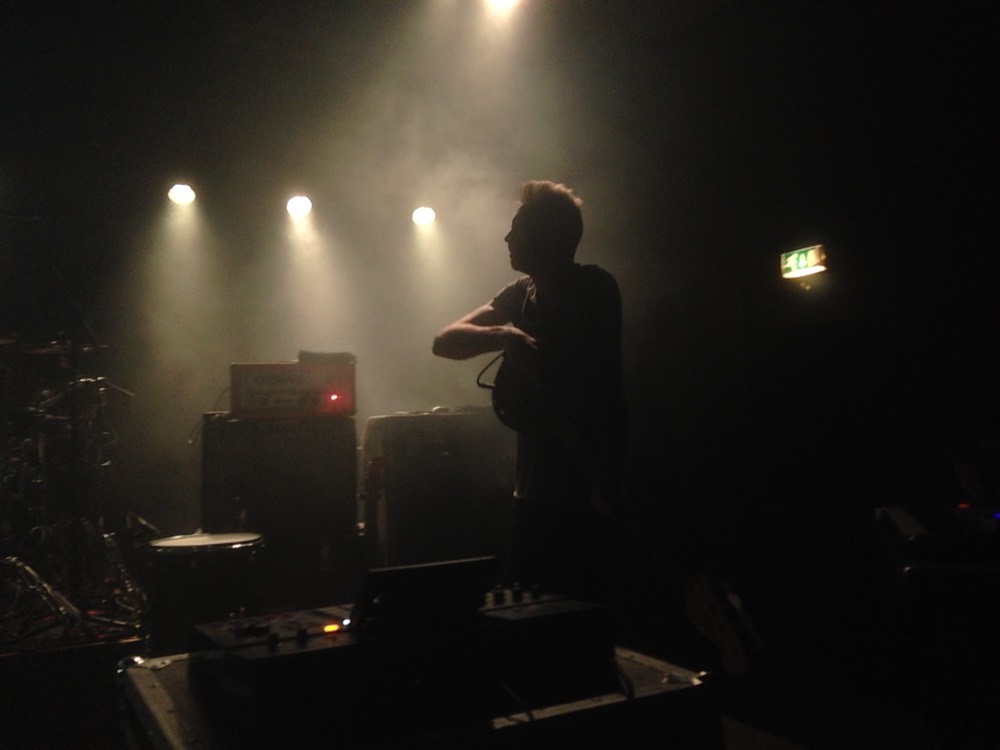 Also, in the same week that I saw my first gig at the HMH, this was my first time at the Q-Factory. Nice little venue, capacity around 300.