The Forteiland IJmuiden, one of the fortifications of the Amsterdam Defence Line, is used mostly for corporate and other private-hire events. But is open to the public about a dozen days each year. We went to visit it on Sunday 4th September. You have to pay to get in, but that includes the boat trip to the island, and a two hour tour from one of the many volunteer guides.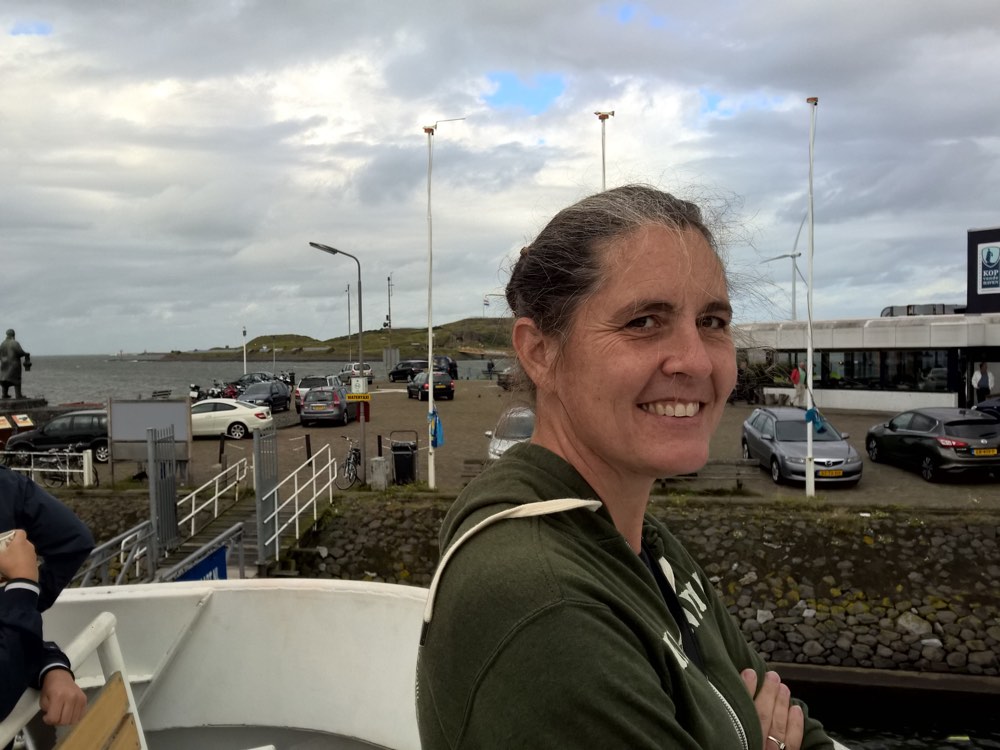 It's a pretty nifty bunker fortification, with lots of tunnels.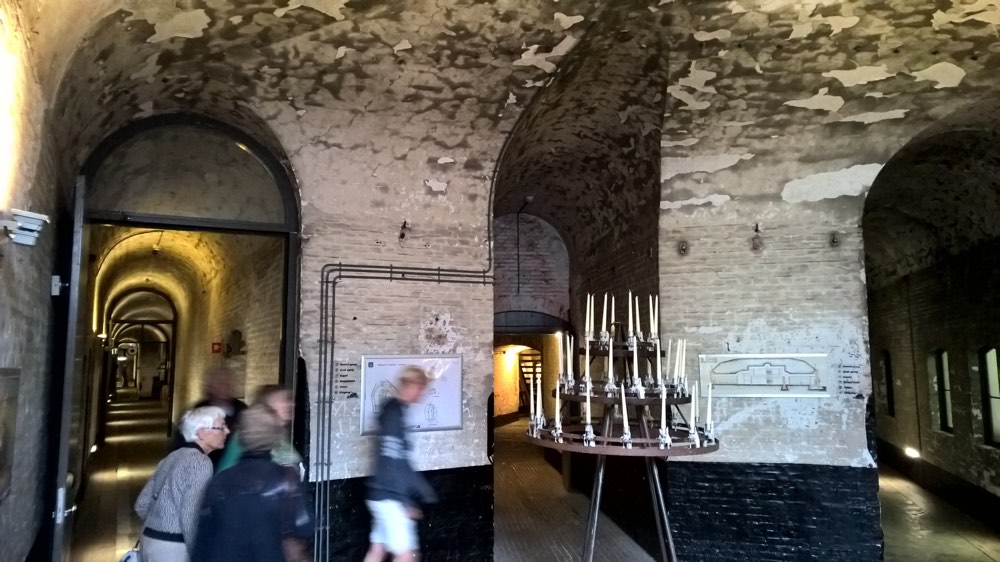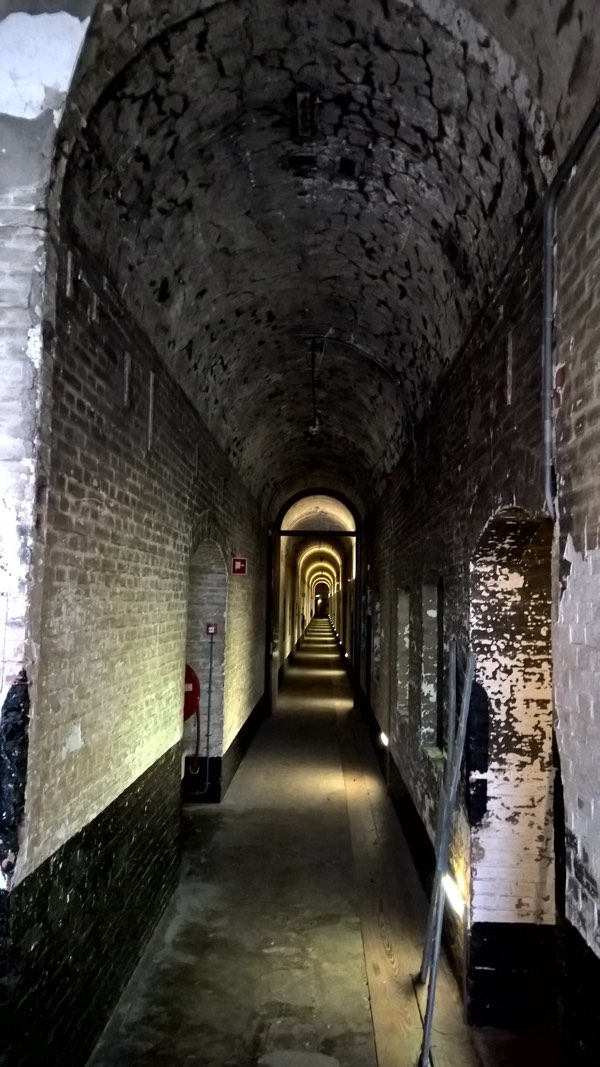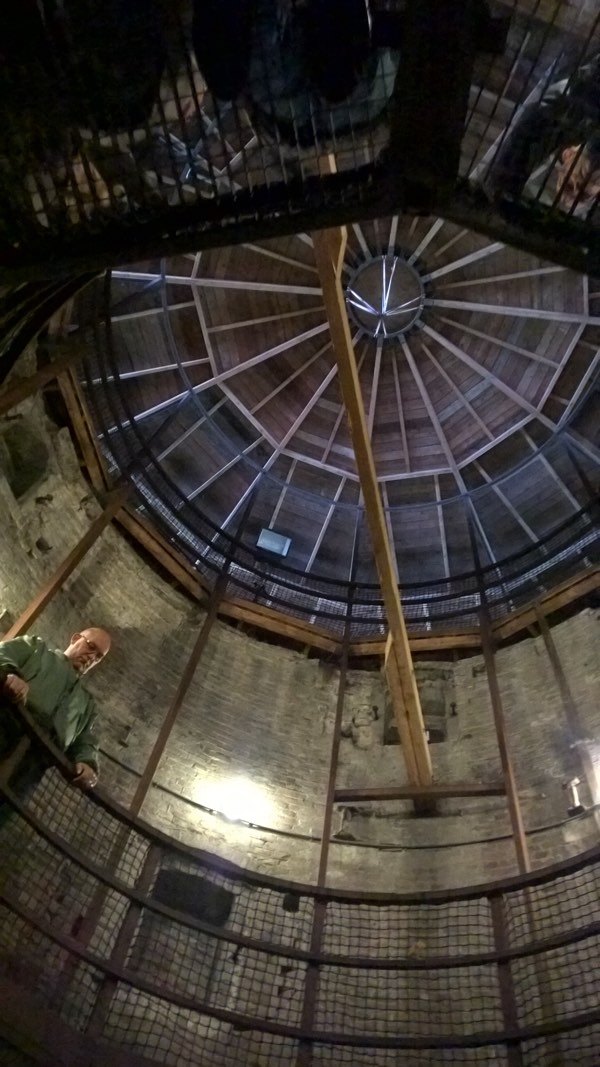 I was fascinated by how it was built. Because it is currently an island, I had thought that it was constructed as an island, just like Pampus. But no: a hundred and fifty years ago, the town and the port of IJmuiden didn't even exist. The island wasn't constructed; the island is what is left over after everything else was dug away to create the mouth of the North Sea Canal.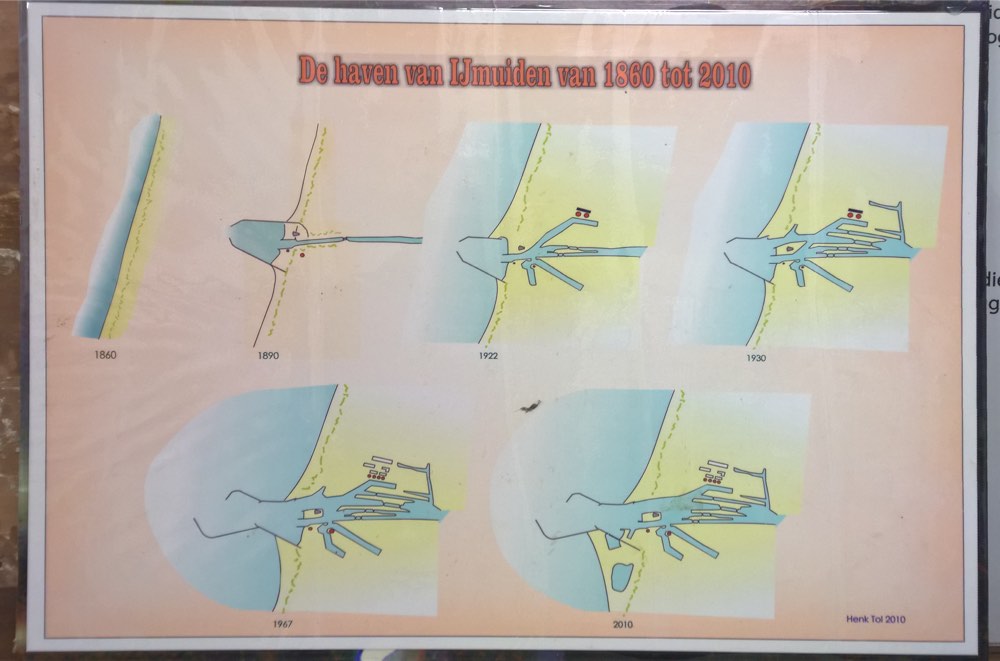 The fort was originally built in the dunes of Velsen. As more of the dunes got carved away, it eventually became an island in 1929. Until after the second world war, it was still connected to the Velsen mainland to the north via a bridge. One of the women on the tour with us remembered paying a few cents to cross the bridge when she was young. It's another reminder of the extent to which the Netherlands is largely a constructed landscape.
After we took the boat back, we drove over the locks of the canal, through Wijk aan Zee, and to the north side of the port. We parked under the giant wind turbines and had lunch at the Sea-You restaurant. After lunch we walked out to the end of the north pier.
The beach was full of kite and board surfers. We joked about how the turbines looked like giant fans providing the wind for the kite surfers to sail on.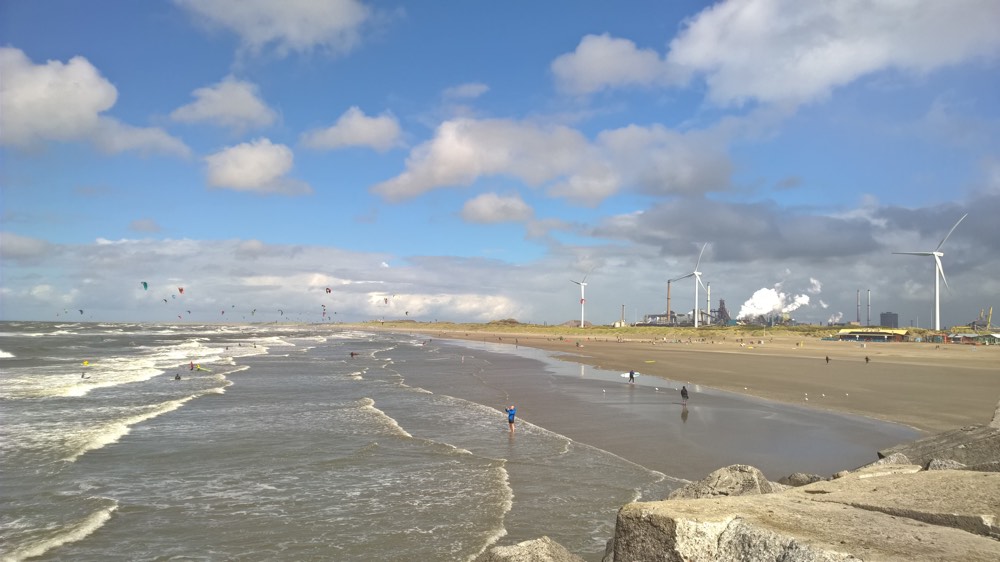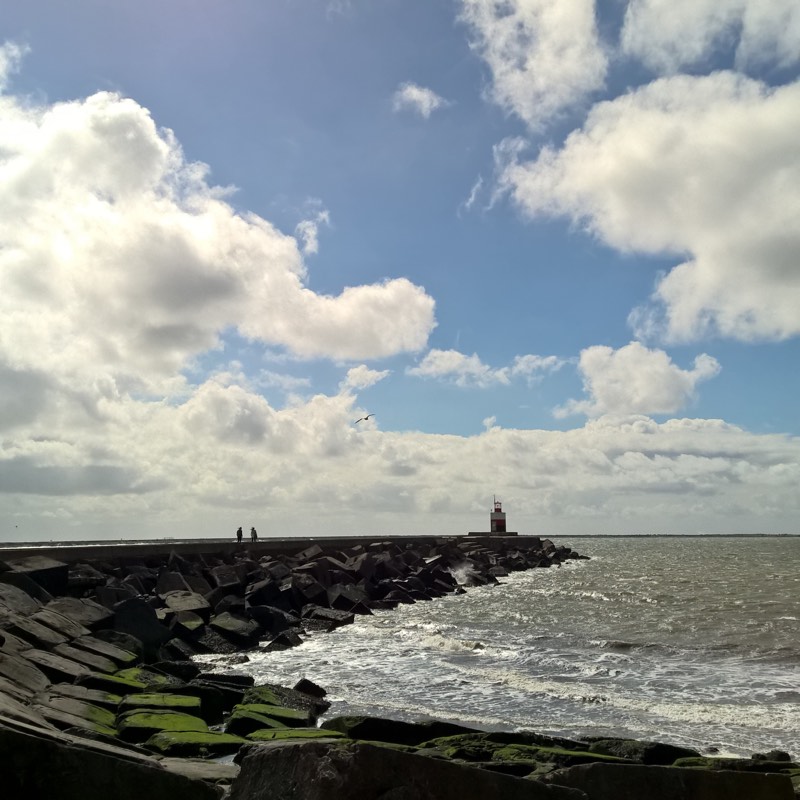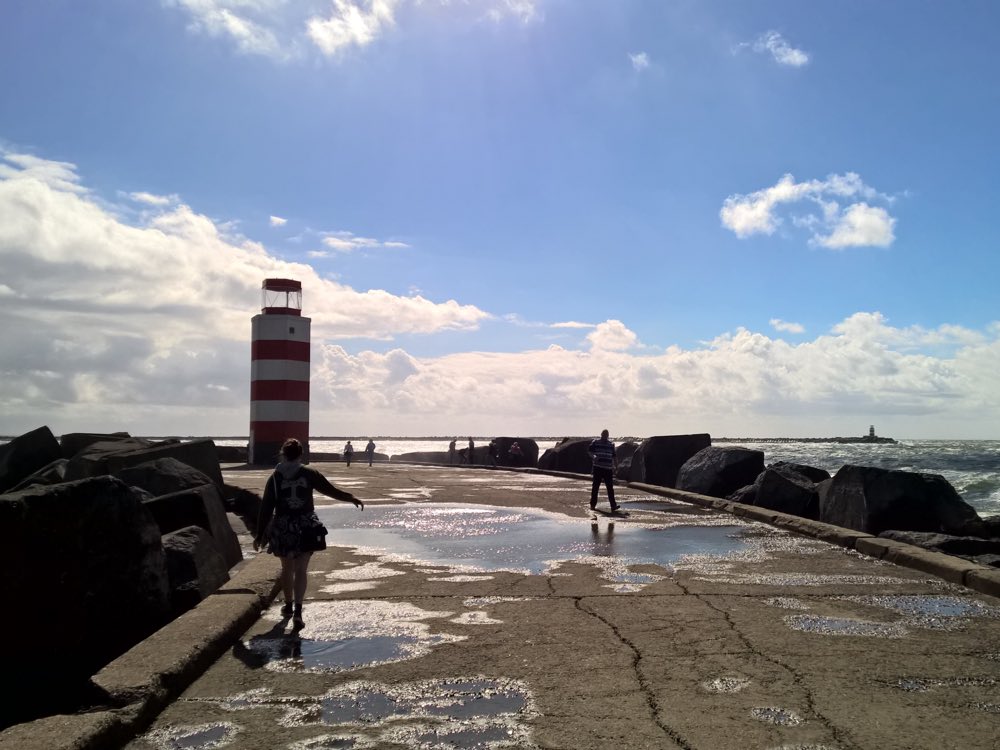 The edges of the pier are reinforced with giant concrete cubes. Most of them are worn, some of them are shattered. The sea is brutal. If the waves don't get you, the salt will. Nothing lasts here without maintenance over the decades.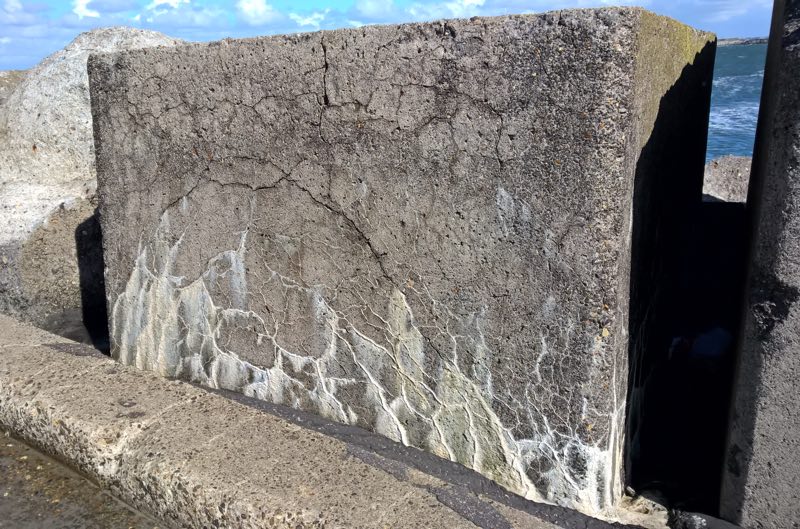 Just outside Wijk aan Zee, there is a sculpture garden, Een Zee Van Staal (A Sea of Steel), that looks like it hosts dozens of enormous pieces of steel art. (Tata Steel's enormous factory is just around the corner from here.) Now that we know it's there, we'll be back to pay it a visit some time.