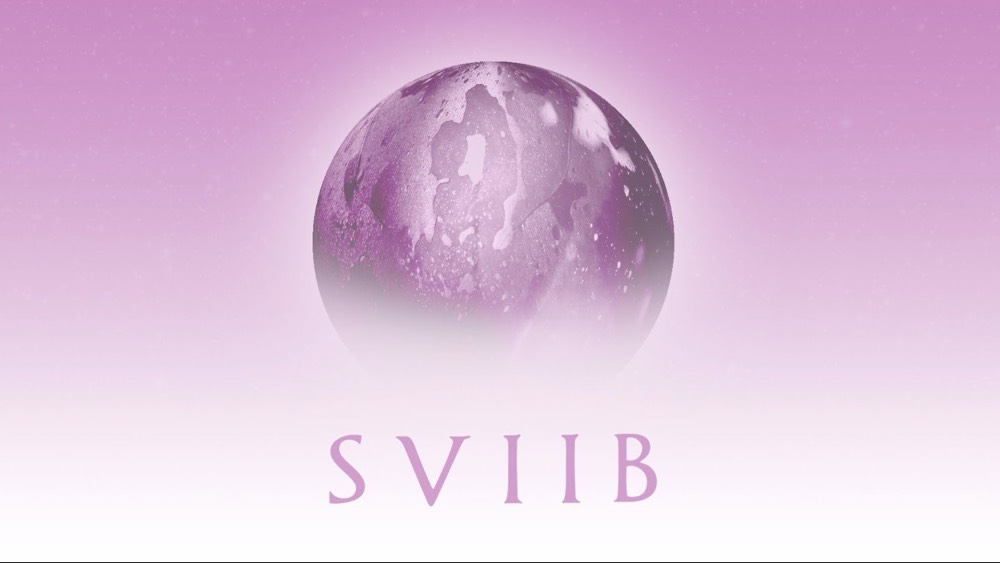 I've been listening to School of Seven Bells since 2009. Their song "Half Asleep" was one of my favourite tracks of that year. I hadn't been following them closely, though, and I didn't realize that co-founder Benjamin Curtis had died in 2013. Their new album SVIIB will be their last. It's a wrap-up of recordings made in 2012 before Curtis's death, and polished to perfection in the time since. Alejandra Deheza's statement on their home page:
Friends, Benjamin and I wrote this record during a tour break in the summer of 2012. I can easily say that it was one of the most creative and inspired summers of our lives. What followed was the most tragic, soul shaking tidal wave that life could deliver, but even that wouldn't stop the vision for this record from being realized. This is a love letter from start to finish. It's the story of us starting from that first day we met in 2004, and that's the story of School of Seven Bells. So much love to all of you. Thank you for being a constant light in our lives. This record is for you.
The album was only released here in the Netherlands on Friday, but they release the opening three tracks, "Ablaze", "On My Heart", and "Open Your Eyes" early. I've been listening to them for weeks, and they're stunning. "Ablaze" is a soaring power pop masterpiece. The looped chant that runs through "On My Heart" haunts my waking hours. And I swear that "Open Your Eyes" will be used as the go-to soundtrack for heartbreaking departure and hospital montages in romantic/tragic films and TV shows for years to come.
https://www.youtube.com/watch?v=r5O1JHUP1u0
I haven't watched any films in the last couple of weeks, which is a rarity. I have, however, raced through season 7 of Criminal Minds, and have just got started on season 8. I'm enjoying it, while at the same time being concerned about how it normalizes the idea that law enforcement can and should have every detail of people's lives at their fingertips. Phone records, medical histories, sealed criminal records — it's all available for techno-oracle Penelope Garcia to query and correlate whenever the hunt is on. The show doesn't question this at all. That's fine, because it deliberately chooses to address a different set of themes. But every now and then it's worth taking a step back and realizing that Criminal Minds is actually a dystopian dark fantasy, rather than a present-day police prodecural.
Issue #14 of Sex Criminals was disappointing. The script spun its wheels, and even talked about spinning its wheels in a comedy meta-sequence in the middle of the issue. The punchline didn't make up for the missing heart of the narrative. Zdarsky's art felt hurried, with less attention to detail than normal. Hmm.
I got Rise of the Tomb Raider for my birthday last year, and finished it last weekend. It's a gorgeous game. Towards the end, I found myself torn between wanting to race to the conclusion, and trying to do as many of the side missions and acquire as many of the skill points as possible, because I knew I would never replay it after I finished the main story. Ultimately I favoured getting to the end with only an 84% completion rate. Even so, the last couple of hours felt like a slog: another set piece fight scene? Another jaw-dropping location I have to race through? Overall, still pretty good. It makes me even more excited about the upcoming Uncharted 4.