I bought my ticket for this gig kind of by accident. Not literally, "oops, I just hit the BUY button." It was more that I got so excited about seeing Metric live that I bought the ticket without looking too closely at my calendar. If I had, I would have seen that the date was the night after we (the whole family) were supposed to be seeing Imagine Dragons at the Forum in Copenhagen. That would have been a squeeze.
But… we didn't end up going to Copenhagen in the end. (We will see Imagine Dragons at the Ziggo Dome in February instead.) So I could go after all!
But… then Fiona and her best friend at school wanted to go and see Fall Out Boy at the Heineken Music Hall on the very same night, and I thought I was going to have to accompany them.
But! I finally got in touch with Fiona's friend's parents on the day of the concert to confirm the arragments, and it turned out they were both going along, and they didn't need anyone else on Team Grownup. So I could go to Metric after all!
I was supposed to be on part-time leave from work that week, but we were right in the middle of crazytime, and I ended up working the Monday and Tuesday. I tore myself loose from my keyboard in time to make it to the gig, but I missed the opening act (Léyya), which was a pity. I also arrived too late to get a good spot to see the stage. I ended up squeezed between a pillar and the bar, and spent most of the time stepping aside to let people past for drinks.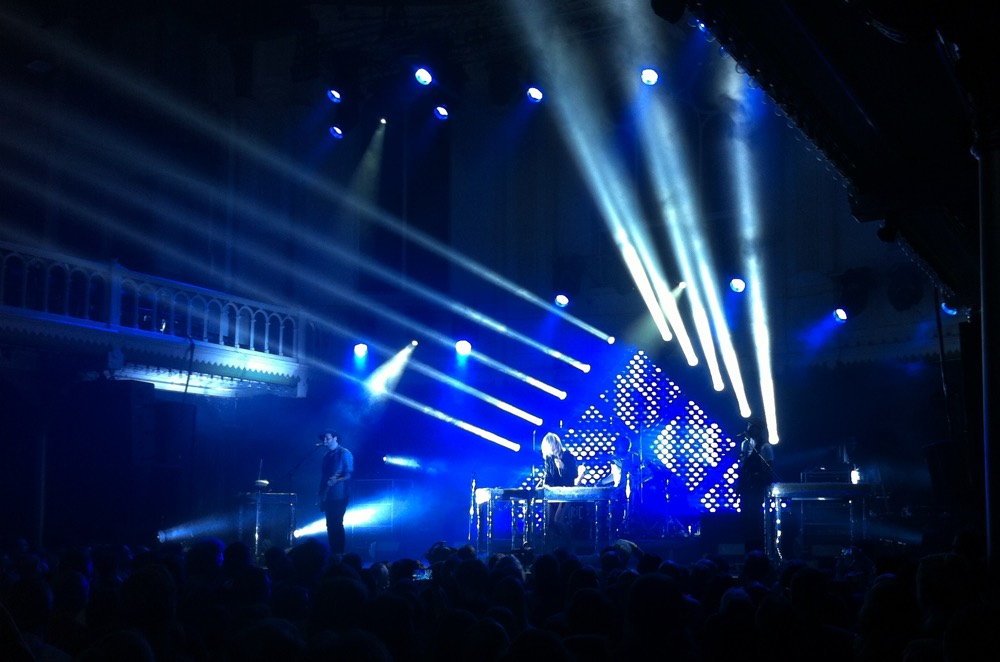 Set list:
Lie Lie Lie
Fortunes
Youth Without Youth
Help I'm Alive
Too Bad so Sad
Cascades (with everyone wearing funky LED glasses; super synthy!)
Black Sheep (from the Scott Pilgrim soundtrack)
Satellite Mind
Collect Call
Other Side
I didn't recognize this one, but setlist.fm suggests that it was Monster Hospital. I listened to the track when I got back home, and I still didn't recognize it. I'll take their word for it. But then, they also list Combat Baby at the end of the set, and I don't remember the band playing that, either. Hmm.
Synthetica
Gold Guns Girls
The Shade
Encore:
Nothing but Time
Celebrate
Gimme Sympathy
Breathing underwater
I felt that the gig was good but not great. Maybe being constantly jostled for drinks every couple of minutes made me a bit cranky. The tour T-shirts were excellent, though.