(Catching up on events from earlier in the year.)
If I had been the only one in the household who liked Taylor Swift, I'm not sure if I would bought a ticket to see her on my own. Fortunately, Fiona is also a fan. Catching her at the Ziggo Dome became a family event rather than just another evening out at a gig.
I had bought four tickets. Alex didn't want to come, so we let Fiona invite a friend. We met her in the enormous queue ahead of the doors, and got to our seats in time for the last couple of numbers of James Bay's opening set.
Taylor Swift's set was amazing. I've never see a gig like it before. Every song was a complete production, with a new stage design and props, and frequently changing costumes. The rotating elevator platform in the centre of the arena was a second stage that brought Taylor and her crew of dancers close to every corner of the audience. Her chat between songs, while obviously rehearsed, was tuned to inspire and delight, and every song hit its mark. The crowd loved her. We did, too.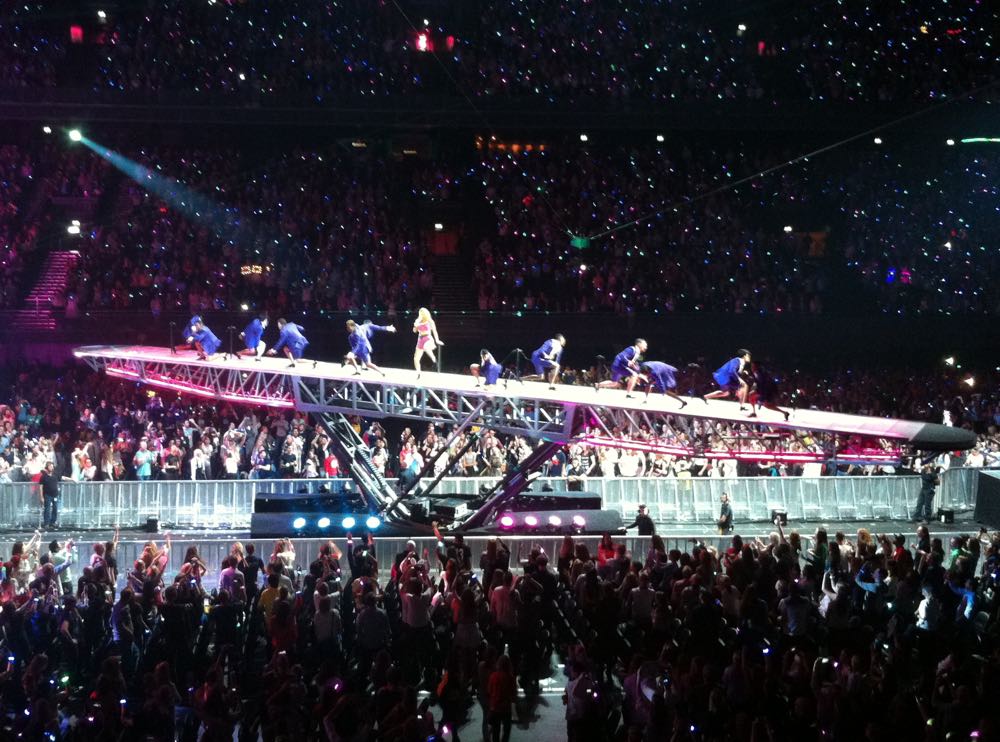 When we entered the venue, we were each handed an LED wrist band that was controlled remotely during the concert. They were unlocked at the end of the show, so we could light them up just by shaking or tapping them. Fiona and her friend (and, who am I kidding, Abi and me too) spent the drive back to Oostzaan laughing and shaking our wrists at cars we passed and cars that passed us, to see if we could spot who else had been there. An unforgettable experience.