For our wedding anniversary this year we didn't do much special on or around the day. On the Friday after the day itself, I walked to Amsterdam to meet up with Abi after work. We wandered around town a bit and had a (very good) burger at the Burger Bar on the Warmoesstraat. But it wasn't a "big fancy" dinner out. So on Friday 31st July, just a day after I'd got back from my "back-to-school" trip to Edinburgh, we took off on a quick overnight trip, just the two of us.
It was the first time we've left Alex and Fiona on their own overnight.
We've left them alone while we've been shopping, at work, or out to dinner & a movie before, but this was the first actual overnight, where they had to sort out their own dinner, their own bedtime, and their own getting up the next morning. To make it easier, because it was a Saturday morning in the middle of their summer holiday, they didn't have to get up the next morning at all. But still, it was a first.
Their reaction: "Fine, whatever. Why are you still here?"
OK.
We didn't go very far. We got a last-minute deal on a room at the Van Der Valk Hotel De Bilt, just East of Utrecht. After I finished work, we threw some clothes into an overnight bag, and it took us about 50 minutes to drive there. We settled into the lovely room, freshened up a bit, and had a lovely meal in the restaurant downstairs. It was dark by the time we were done eating, but we still wanted to take a stroll around the area. We walked along the old Amersfoortseweg for a ways, then crossed over the A28 to Zeist, where we walked back past the enormous Vollenhove flats.
Along the way we saw what looked like a wooden aquaduct running over the top of a road sign gantry, but with no connecting waterway. We concluded that it must be a wildlife crossing. The next day we drove through several much larger wildlife crossings, and learned that the Dutch term for these is ecoduct, which is awesome.
The next morning we got up at a leisurely pace, and set out to see what the surroundings looked like in daylight. We had noticed on the map that we were near to a sculpture garden, and we found it. It's actually the Provinciaal JitsArt Museum, Beelden op Beerschoten, a permanent exhibit of works by Dutch artist Jits Bakker. The works on display here are stone and bronze sculptures. They're fabulously dynamic – I loved them.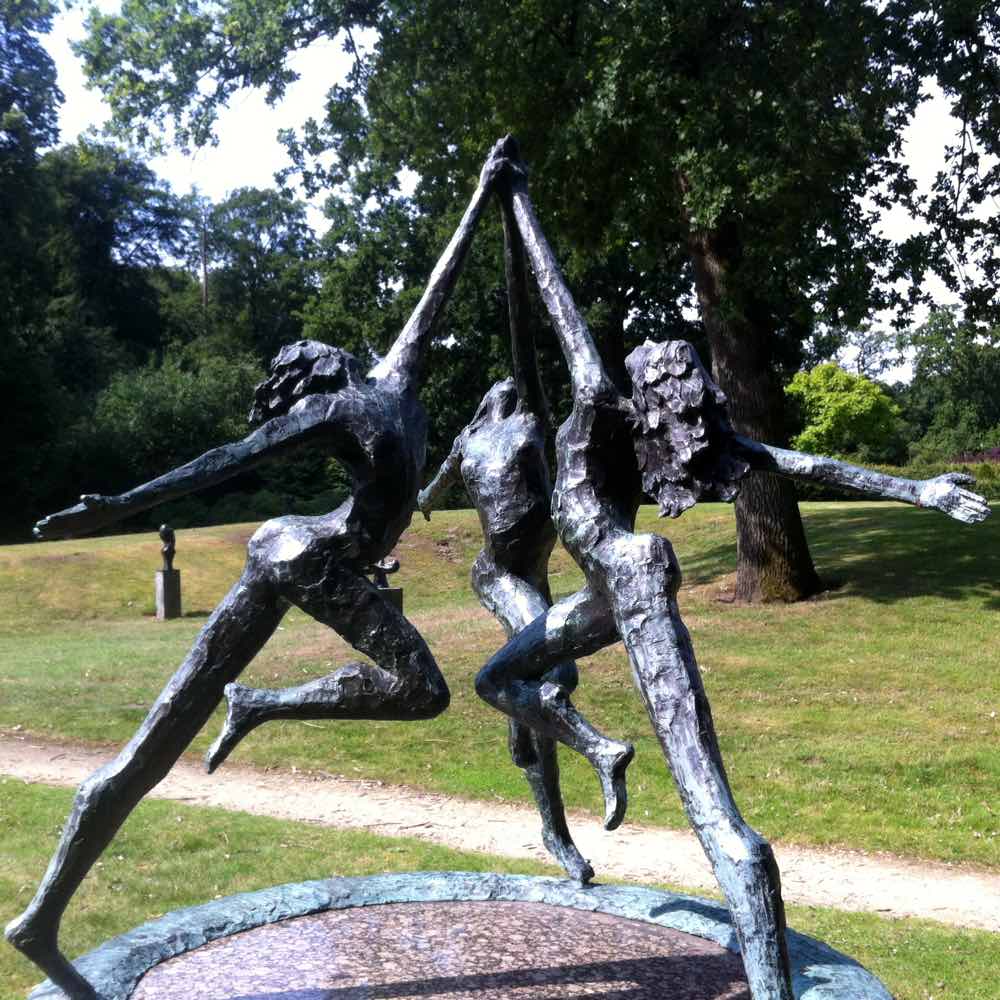 The sculpture garden is in the middle of a larger nature area, and we walked around there for a bit more before returning to our car and driving on to the Great Pyramid of Austerlitz.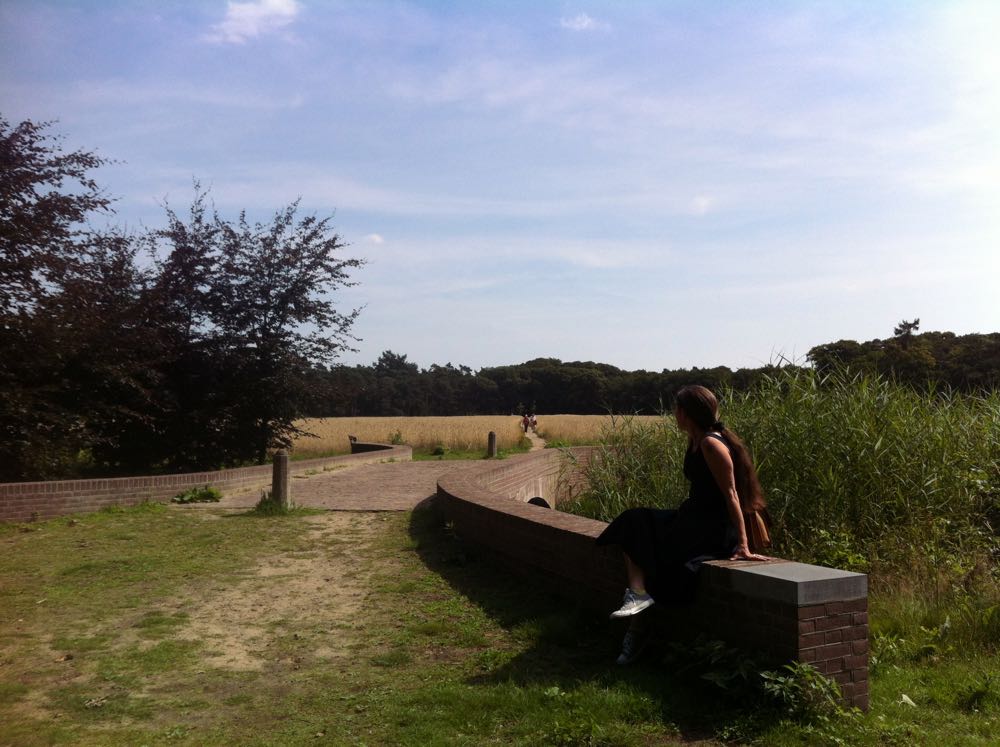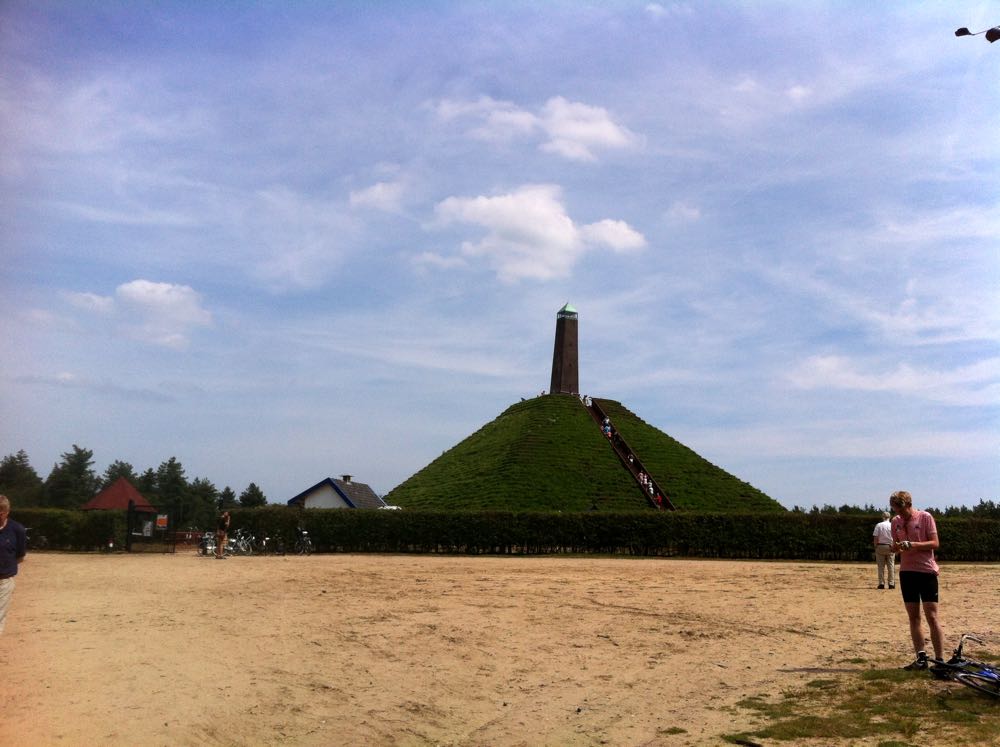 Yes, pyramid. In the Netherlands.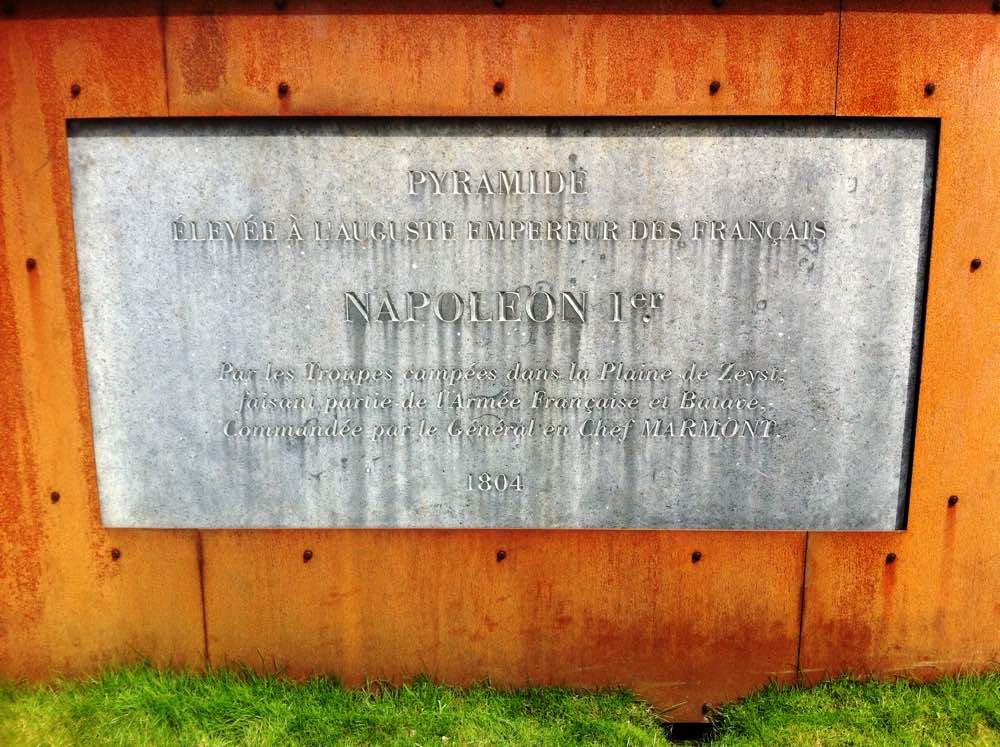 It used to have fabulous views as far as the eye can see. Now it's just mostly trees. (And a car park, an exhibit, a snack bar, a café, and a small amusement park for the younger kids.)
We drove on to Utrecht. We parked at Hoog Catharijne and walked into the old city centre. I had my eye on some shoes, which is not a statement you'll often hear me make. But Converse had released the Chuck Taylor II sneakers earlier that week — the first redesign of the classic All Star shoe since, like, ever — and damn, I was excited.
We found them on sale at the Snipes store on the Lange Elisabethstraat. I've been wearing All Stars since 2003, but the pair I bought last year betrayed me. I have only worn them occasionally since then, and never for long stretches. I bought a superbly comfortable pair of British Knights to replace them as my main sneakers.
I'd done my background reading on the new Chucks, and I examined all the new features on the pair I tried on in the store. Although the overall shape of the shoe is pretty much the same, the construction feels much better. The lining is thicker, and feels luxurious. The elastic straps attached to the tongue should keep it in position, and stop it from wrinkling as it gets worn in. The soles are not completely flat and unyielding! They actually have some arch support! The All Star logo ankle logo is now an embroidered patch rather than a printed circle of rubber. They wanted to keep the shoe exactly the same, but give every aspect of it an upgrade.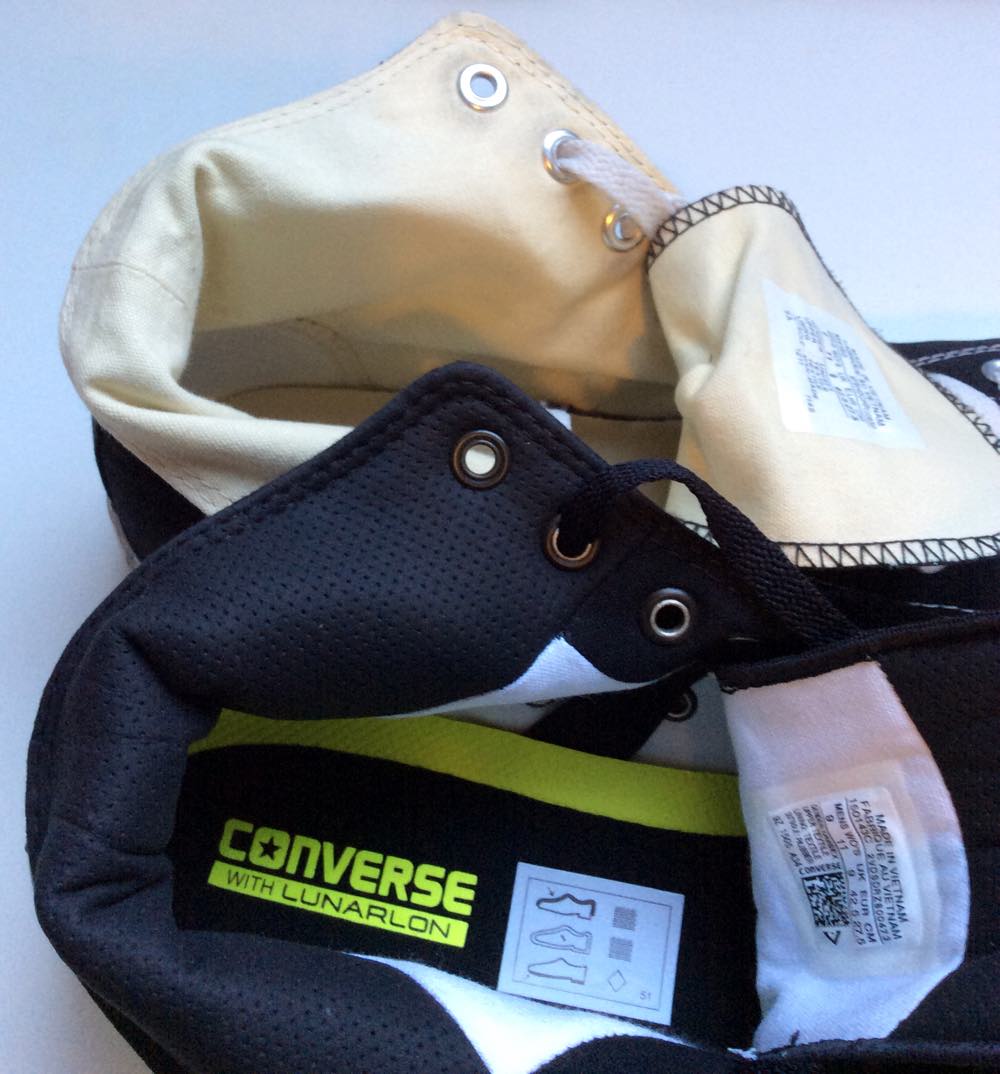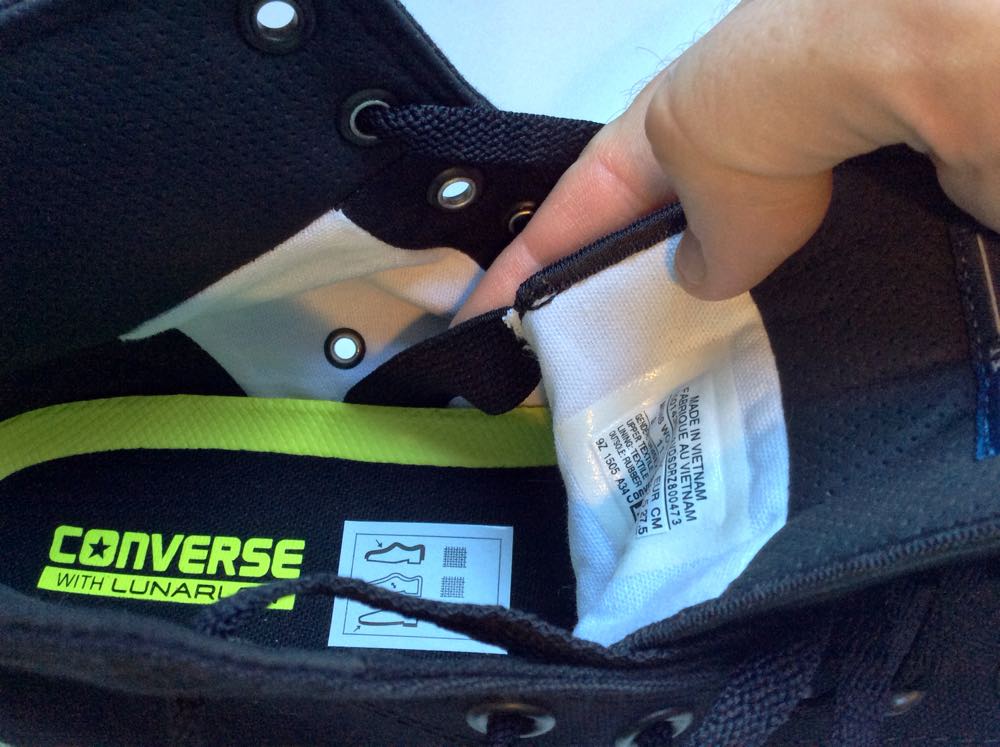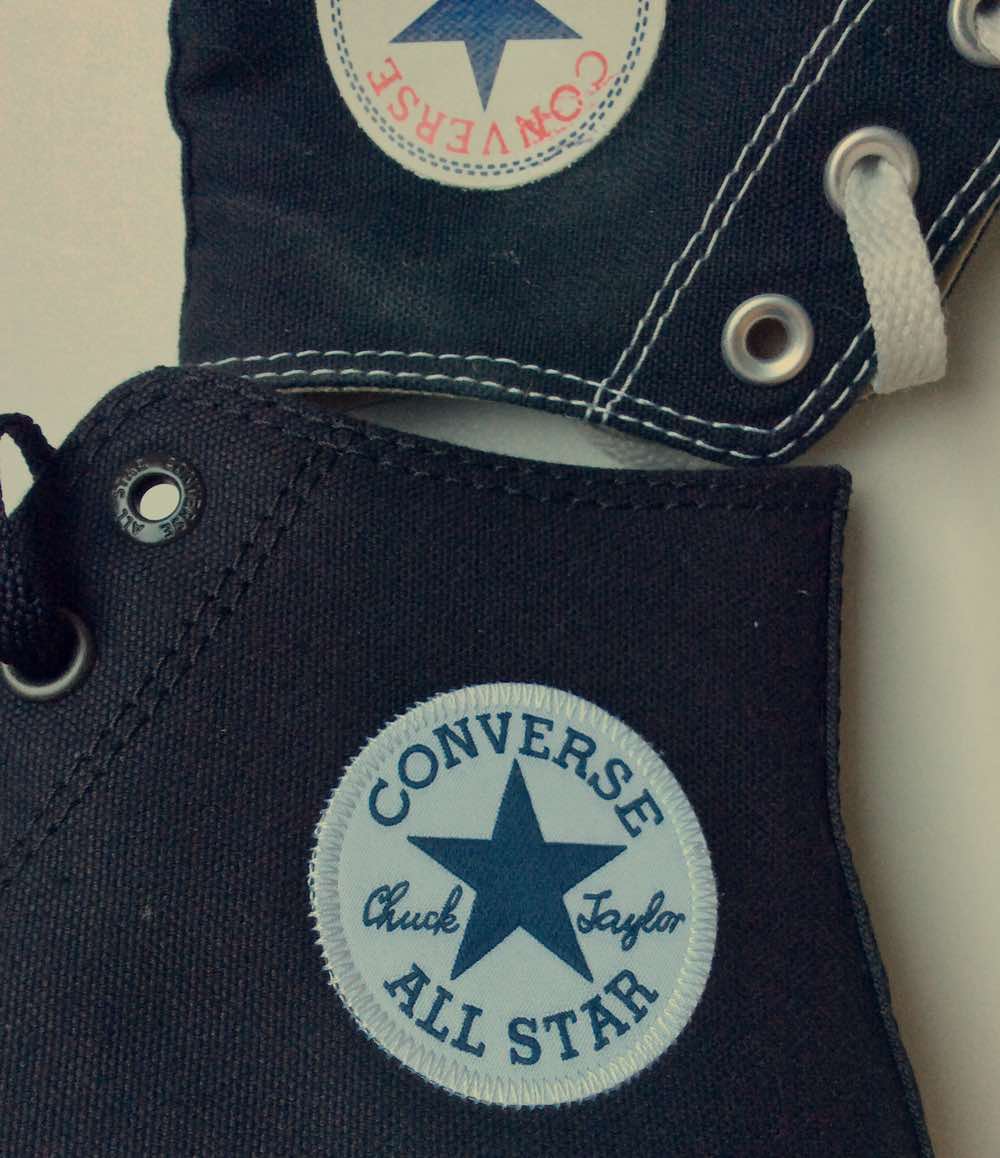 And they're comfortable. Oh yes.
I bought a pair of black high-tops. They come with two pairs of laces, black (pre-installed), and white if you want to swap them to get closer to the old look. (I think I'm going to change mine.) My main question about them is how they will hold up over time. The old Chucks acquire a familiar scuffed and weathered look after they've been kicking around for a few months. I'm curious to see how the new ones age after wearing.
We walked around Utrecht for another hour or two, and finally settled ourselves down at the Winkel van Sinkel for some drinks and early evening snacks.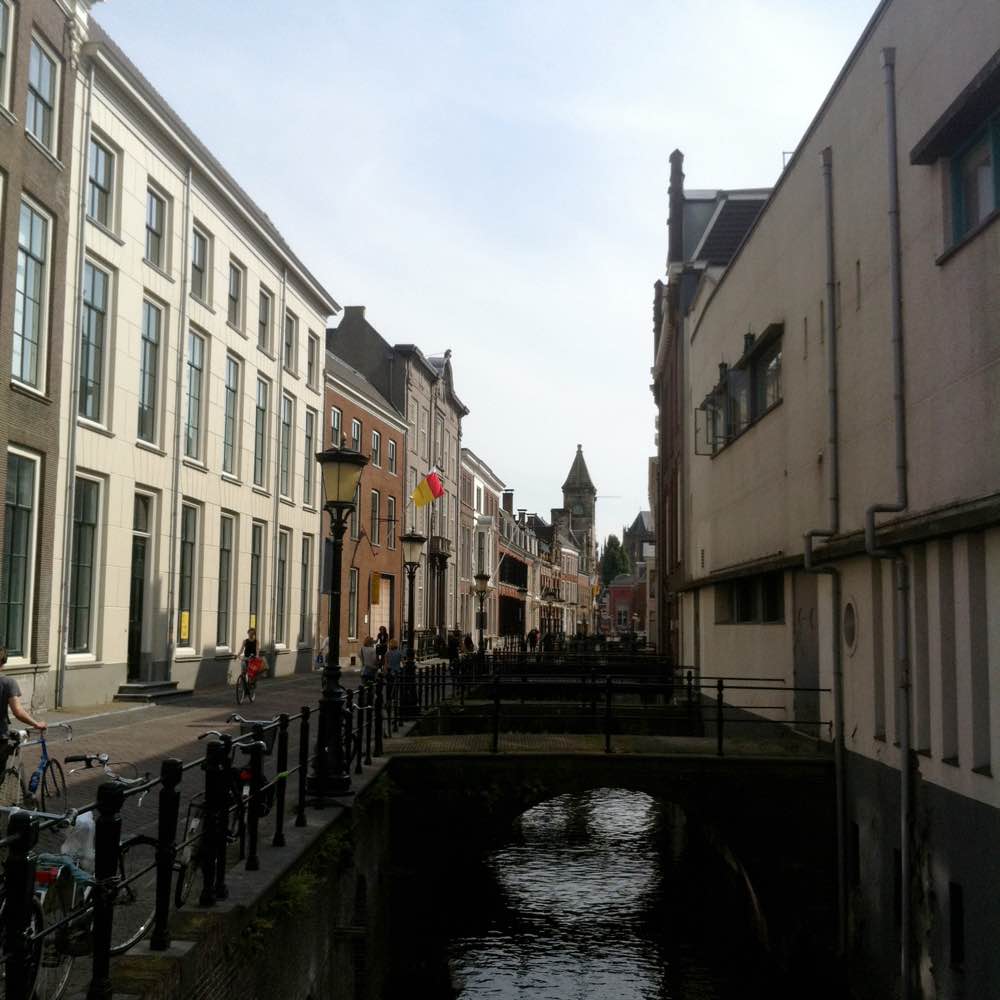 On the way back home, we stopped off at McDonalds and brought some food in for Alex and Fiona. They were fine, of course.