I was quite unexpectedly excited that my EasyJet flight yesterday evening was on an A320 sporting their new seats. The new seats seem to be the same width as the old ones, but they're thinner — less padded, and firmer than the old ones. I think the seat pitch (distance between one row and the next) is the same, but the thinner design gives substantially more legroom. I also found them more comfortable.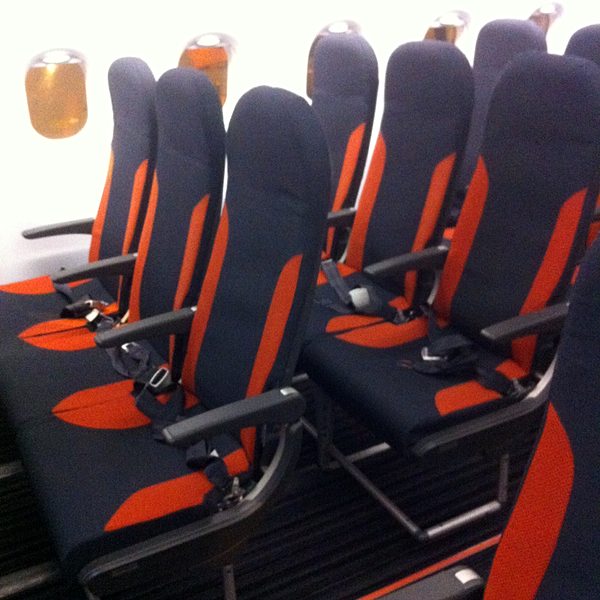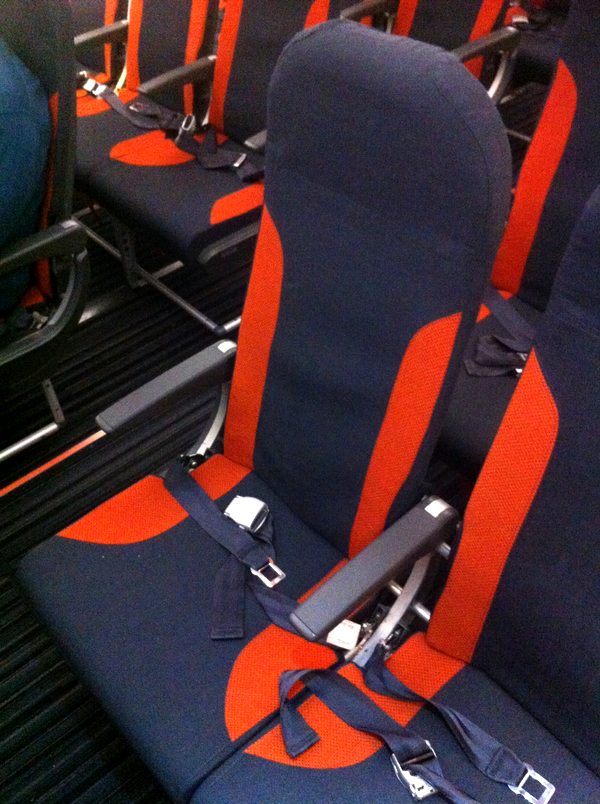 My Easyjet Plus membership gives me choice of seats, and I usually take an exit row with extra legroom. Here's how much space I had in row 12: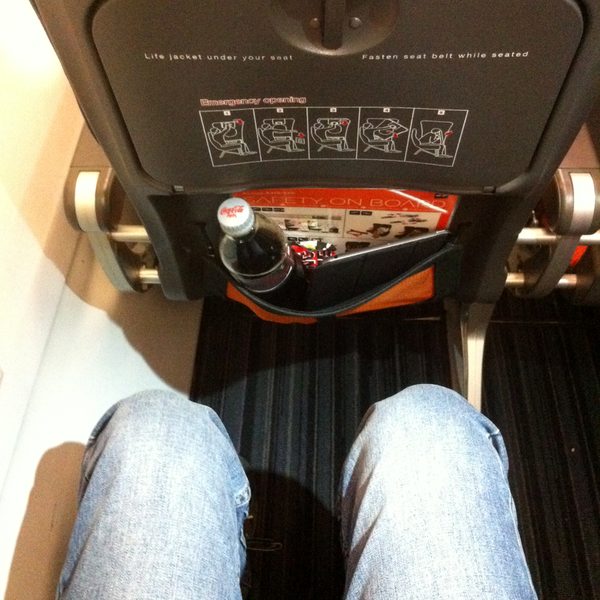 The seat back pouch is smaller, and the fold-down tray more compact. I think it's a big improvement.