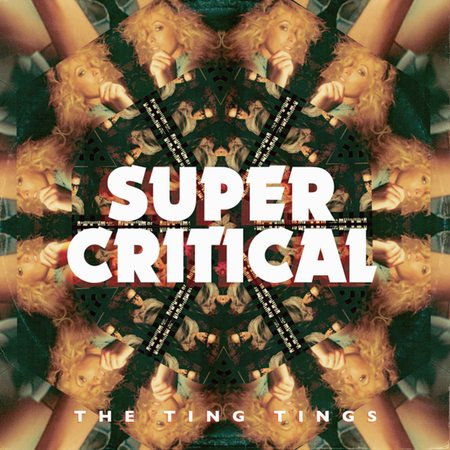 Apart from liking The Ting Tings's first album in its own right, I have always been amused by the fact that Jules De Martino played drums for obscure and long-forgotten band Babakoto in the eighties. Their one single, "Just To Get By" didn't make much of a splash, but I loved it. I still have it on a cassette tape somewhere — from back in the days when "downloading" meant hoping you could press "record" quickly enough when it came on the radio. Gosh.
Anyway, I just kind of skipped over The Ting Tings's second album. I remember reading some interviews in which they talked about why it had taken them four years to put it together, and seeing a few luke-warm reviews, and I never got around to listening to it at all. When I was booking tickets for upcoming gigs a month or two ago, I saw that they were playing Paradiso…and I ignored the date. My mind didn't even register that a tour implied a new album.
It was only when I saw the new album Super Critical featured in iTunes (while I was buying Taylor Swift's 1989) that it caught my attention. I've been listening to Super Critical and their second album Sounds from Nowheresville on Spotify for the last couple of days and they're really quite good. Not storming chart hits, but there are some excellent tracks on there. Super Critical is short and sweet, with lots of funky Nile Rodgers-style guitar licks and updated disco beats. Sounds from Nowheresville is more complex and varied: punky on "Guggenheim", low-key synth-powered "One By One", flat-out rocking out on "Give It Back".
So I've just booked my ticket to see them at Paradiso on Sunday 16th November. Should be good.
Area 11 have a new EP out next week, and are on tour in the UK in November. Unfortunately my travel doesn't quite mesh up, and I'll miss their dates in Glasgow and Edinburgh. Next time, maybe.