In the summer months (June – September) Edinburgh University turns some of its student accomodation into general budget hotel/B&B rooms. Over the course of six trips to Edinburgh this summer I've racked up 18 nights at Pollock Halls of Residence. Tonight is my last.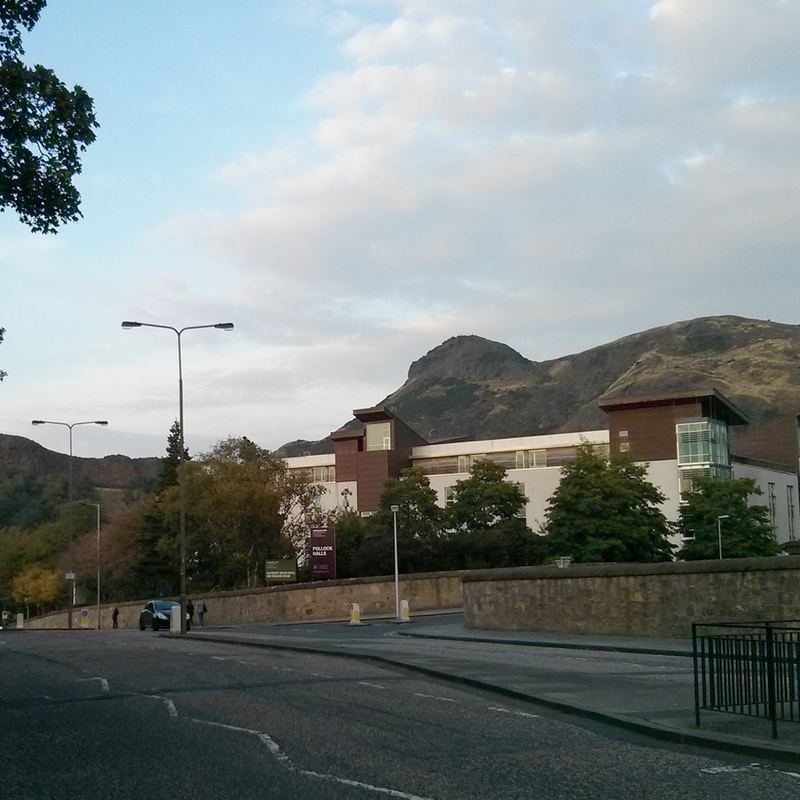 Pollock Halls are tucked away between the Commonwealth Pool and Arthur's Seat on the south side of the city. The location could not be better for me: it's scenic, only a ten minute walk to the office, right next to the Holyrood park for walking, and right next to the pool for swimming. The rooms I've stayed in have been plain, but not spartan. You get a single bed with two thin pillows and a thin duvet. There's a big desk, a desk chair and a guest chair. A bedside table, plenty of cupboard space, and some bookshelves over the desk. The room I had in Holland House had a tiny en-suite shower room, but the other housing blocks all have shared showers and toilets. The rooms do have a sink/toiletries area and a towel rack. There's no TV, but the wifi is free and fast. Each floor has a shared pantry with a fridge and a microwave, so you can bring in a supermarket dinner and heat it up.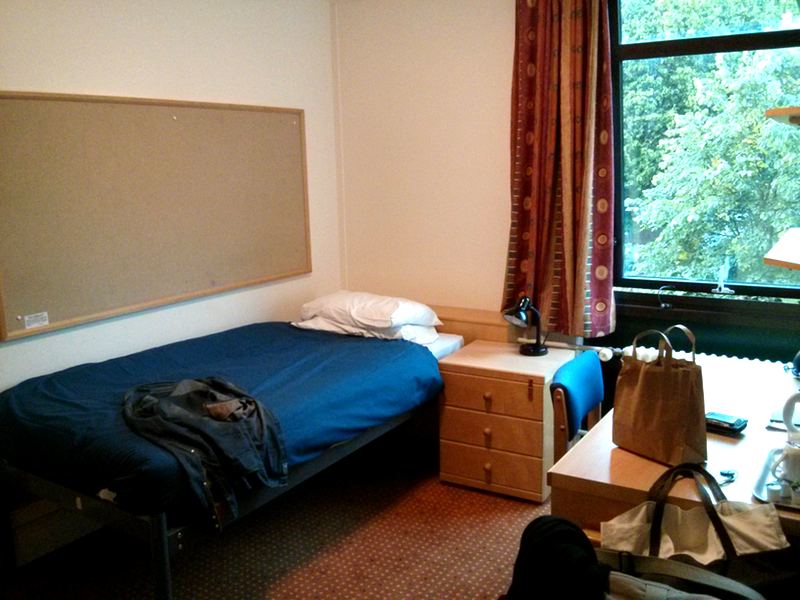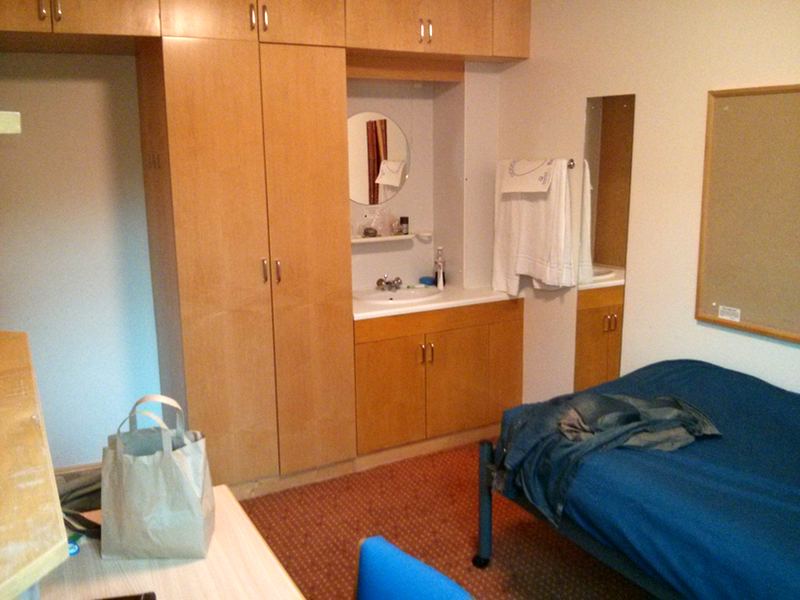 Breakfast is a huge free-for-all buffet in the restaurant of the John McIntyre Conference Centre in the centre of the grounds. Trays of eggs, bacon, sausages, black pudding, and fried potatoes. Bread, pastries, meats and cheeses. Cereals and yoghurts. Fruit juices and soft drinks. Just…loads of stuff. Fill up your tray and find a table.
In June the place seemed to be mostly full of academics attending conferences. July saw more tourists, with lots of people clearly there for the Commonwealth Games at the end of the month. Because of holidays I wasn't around for most of August, but I'm sure it was busy with festival goers. Right now, at the start of September, it is quiet. I got down to breakfast just before 09:00 this morning. The restaurant is usually packed at that time, but today there were only a handful of people. Term starts next week, so this is probably one of the last nights that the rooms are available for booking. Judging by the piles of boxes stacked up everywhere, I think the staff are trying to get the place ready for students arriving.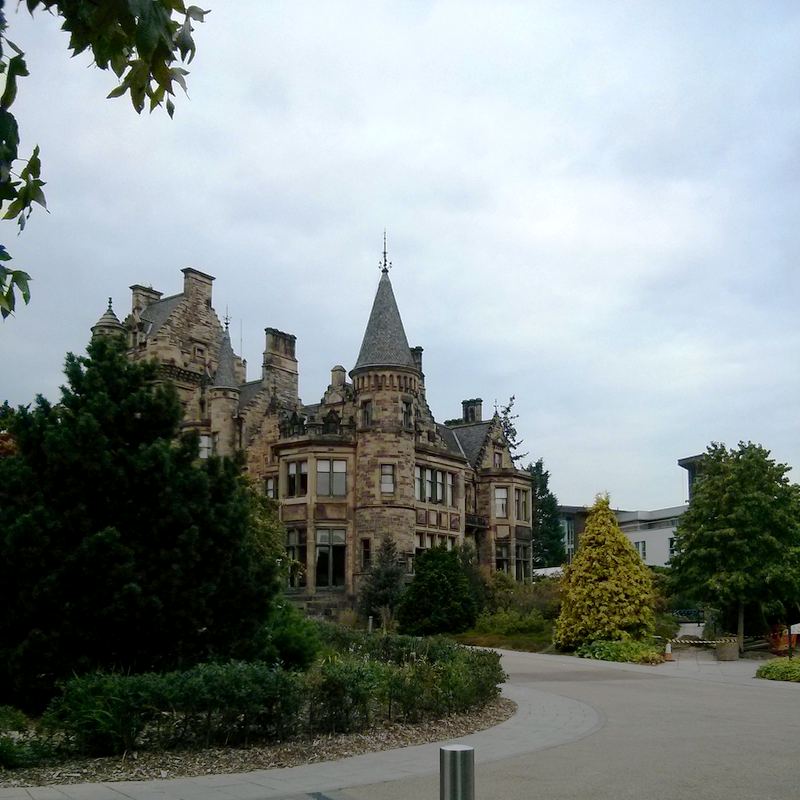 If I were staying here for a whole term, I'd want to make some changes to my room. The desk chair is not height-adjustable, and it's just too low to be comfortable for long working sessions. The walls are a thin, and sound carries. The duvet is too thin for the cold Scottish summer nights. There was one night in June when I wore my clothes under the covers, and since then I've brought a hot water bottle with me just in case. I'd definitely want to kit the bed out with something warmer for the winter.
But for a couple of nights at a time, at budget hotel prices? It's great. The EasyHotel on Princes Street feels stingy; Pollock Halls feels sensibly frugal. I'll be back again next summer.