Worldcon started with a road trip for us. We set out in our rented car on Wednesday morning and made it down to Calais just before 15:00 for our ferry. Abi took the drive to France. It was the first time Abi and the kids had been on a Channel ferry, and the first time I had been on one in over twenty years. Alex and I had a bite to eat in the restaurant. Abi and Fiona spent a lot of time on the deck outside, trying to ward off sea-sickness. The weather was not great and we didn't see the White Cliffs at their best, but at least we've been past them now. Abi remains unconvinced about passenger ferries as a viable means of long-distance transport.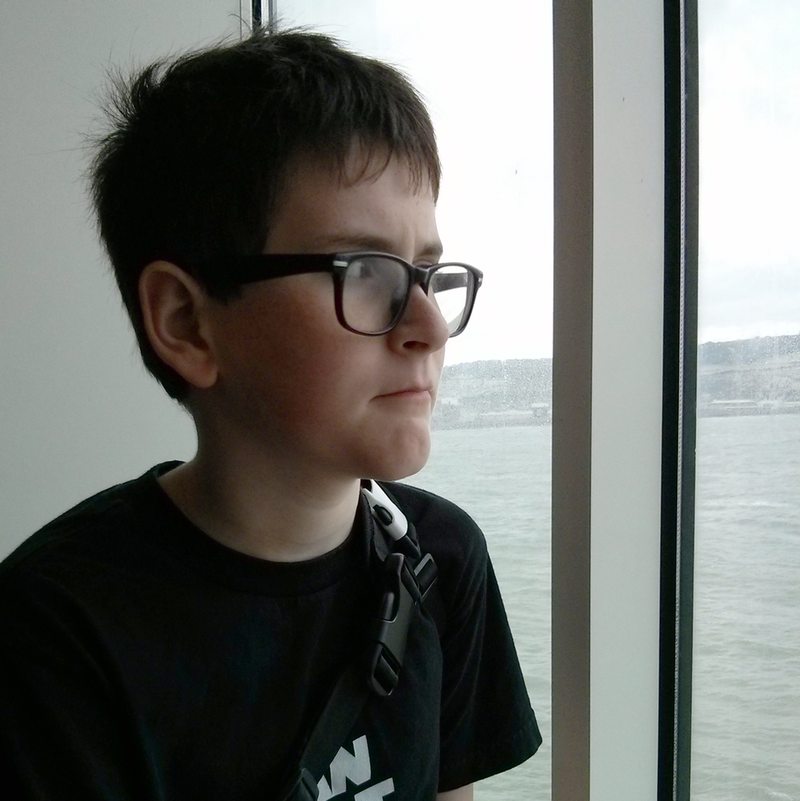 I took the drive from Dover to London. We arrived at our hotel, the Ibis Styles on Victoria Dock Road, at just after 18:00. We had booked a studio apartment with a double and twin singles, but it took a couple of attempts to get this combination right. The first one they offered us had two double beds. Alex took one look at the double bed, one look at his little sister, and said, "I'll sleep on the couch." After trundling all our luggage back to reception, I got a look at a second apartment, which featured one colossal king-sized bed and one single. The third one they offered us was goldilocks — a double and a twin, all in one big room with a kitchen area and a sitting room. Perfect for our needs.
We settled ourselves in a bit and freshened up before walking over to the ExCel Centre itself. Despite being just across the road, it was still a bit of a walk to get to the con registration area, because the ExCeL is huge. We crossed the road at the Custom House DLR station at the West entrance and walked the length of the concourse to the registration desks at the East entrance. This was exactly the right time to do that, because hardly anyone else was there. We got our badges and booklets, identified the main features of the con area, and then walked back West to find some food.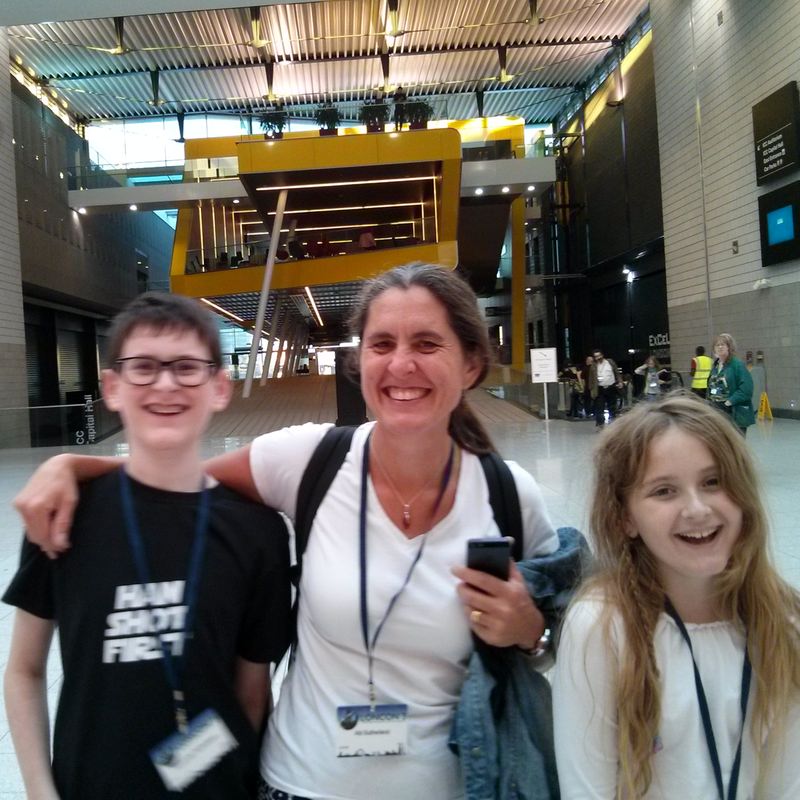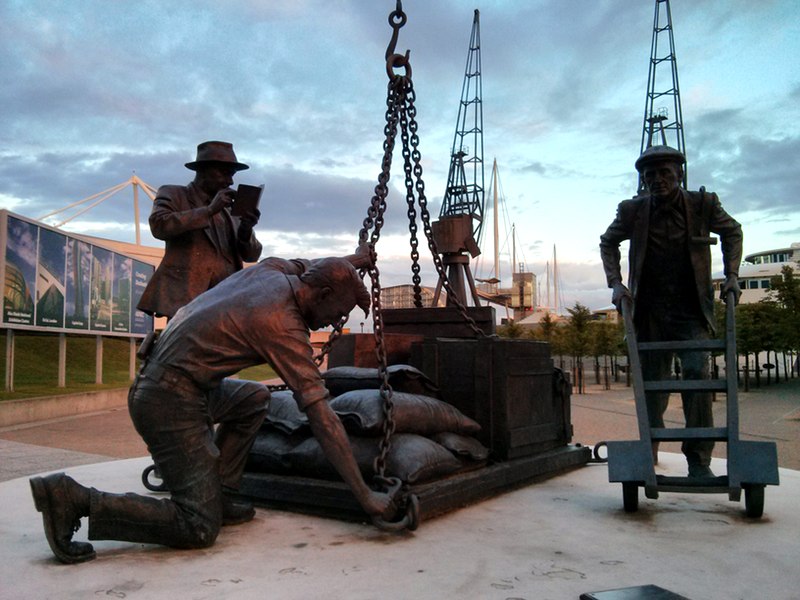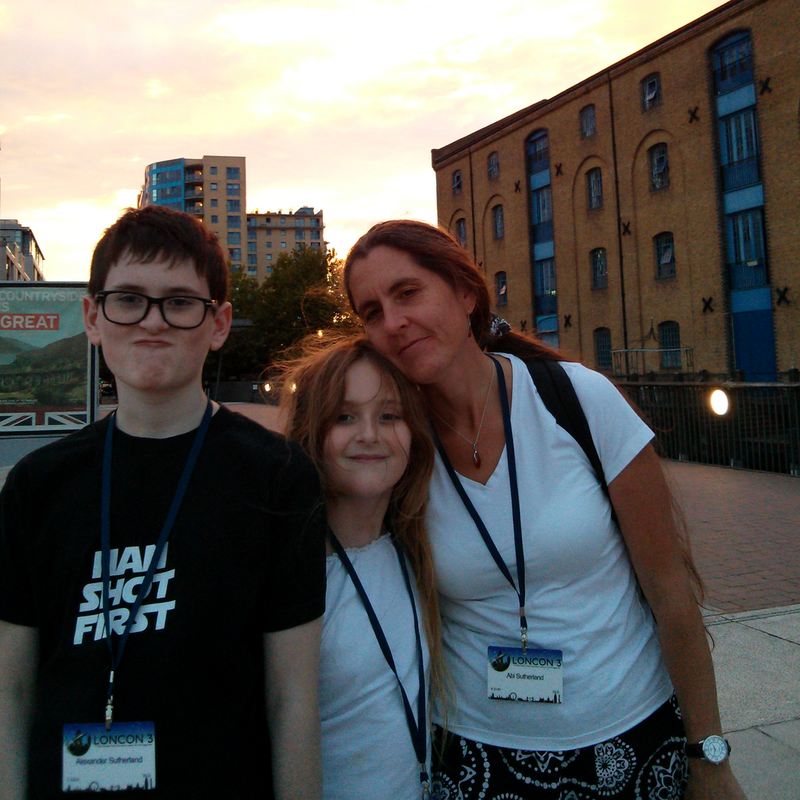 We located a Tesco not too far away, grabbed some bread, cheese, cereals, and other room-food, and wandered back to the hotel. Alex and Fiona had been used to sleeping very later for most of the summer holiday, and we'd all had to get up early that morning. We were exhausted, and so we didn't stay up very late.