Last week was a bit odd. I was scheduled to fly to Edinburgh on Tuesday evening. The flight was delayed because of the windy weather, but it got really rough on approach for our landing. I heard a cockpit alarm go off just before we touched down. The engines burst back into life, and we streaked back up into the sky. The pilot apologized, did a loop over the Forth, and tried to land again. With the same result. We wouldn't get a third meaningful vote attempt. The pilot said that he'd been flying in to Edinburgh for many years, but he'd never seen it that bad. We'd be diverting to Manchester, which had an open slot for us (Glasgow and Newcastle were full) and good enough weather to land.
It was midnight when we taxied into our stance at Manchester. It took another twenty minutes for a shuttle to take us to the terminal. (As an unexpected arrival, we were last in the queue.) Although we'd been told that ground staff would be available to meet us with further instructions at arrivals, there was no-one at first. Eventually a lone rep came and told us that there would be no coach to drive us the rest of the way to Edinburgh. It was late, the weather was foul, and no coach company would commit to putting a driver out in those conditions. There were no staff to help us make other arrangements either: we were asked to make our own arrangements, and easyJet would reimburse us.
Fair enough. When I'm travelling solo, I try not to let these things bother me. It's an adventure! I walked from the terminal to the nearby airport hotels. The Hilton was full, but I got a room at the Crowne Plaza. In the morning I got up and took a relaxing train journey up north through the Lake District to Edinburgh, finally arriving at the office a little short of 15:00. My colleagues kept expecting me to be stressed or upset about it, but I was like ¯\_(ツ)_/¯ Another travel story.
(Also, privilege. This would have been a disaster for many people. )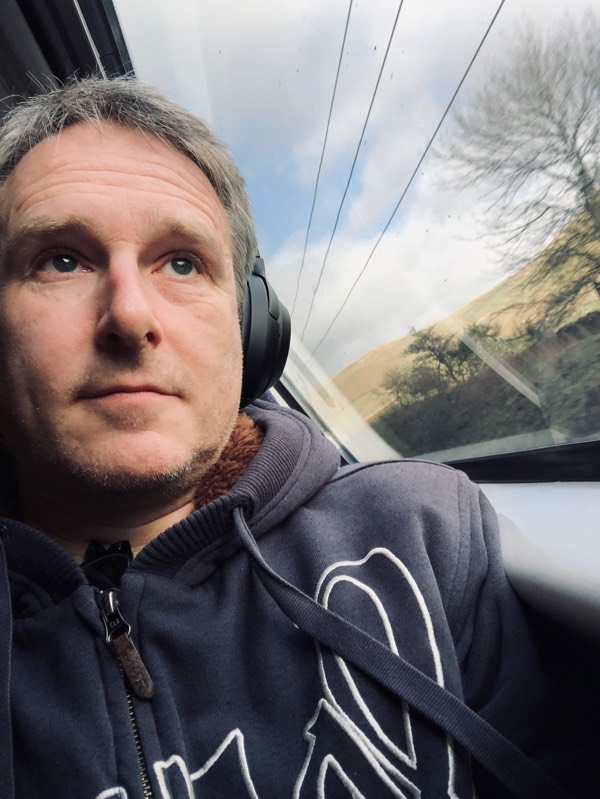 That wasn't the only oddity of the week. Although on Tuesday I definitely went through my pre-travel checklist, I still managed to forget to put my paroxetine tablets in their usual spot in my wallet. I discovered this as Abi was driving me to the airport, but it was too late to turn around for them. "It'll be fine," I figured.
Well, not quite. I've gone without my tablets for a day or so before, but I start to get funny head symptoms. My head feels mildly clamped, like I'm wearing a hat, except I'm not. Then there's a funny jolting sensation that follows when I move my eyes or change focus.
Abi sent me a strip of tablets by overnight post, but despite showing as "delivered" on PostNL's tracking site, they never showed up. I had taken my last tablet on Tuesday, and I was fine all through Wednesday. The head symptoms were quite noticeable towards Thursday evening, and by Friday morning I was feeling rough. My tongue felt thick, and I was tripping over my words. My peripheral vision was jumpy. I was also thirsty all the time.
Fortunately our wonderful office manager Sarah-Jane pointed out that NHS pharmacies can fill emergency prescriptions for travelers. At lunchtime I popped round to the pharmacy round the corner, spoke to a very kind and understanding pharmacist, who took my details and dispensed me a week of tablets. I took one as soon as I got back to the office.
By Friday evening the head sensations had faded, and when I woke up on Saturday morning I felt normal again. Which is just as well, because Alex and I were driving down to Venlo for the Fontys University open day.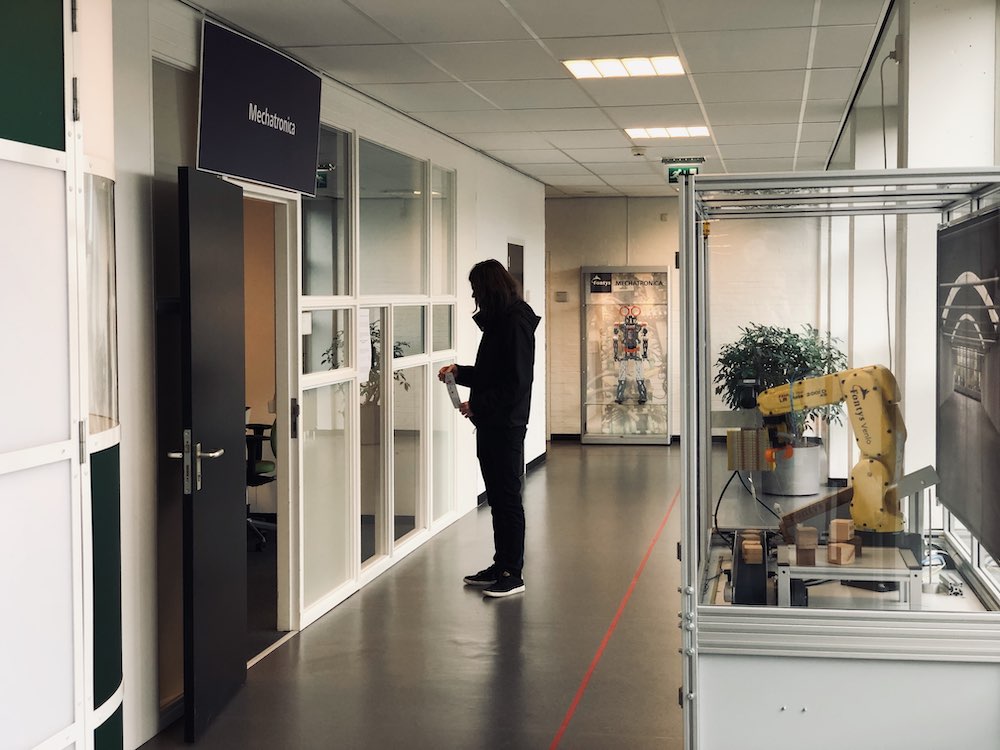 Venlo seems nice. It always feels comfortable to hear Limburgs accents all around again. Also lots of German. I feel like I should spend some time brushing up on my German again.