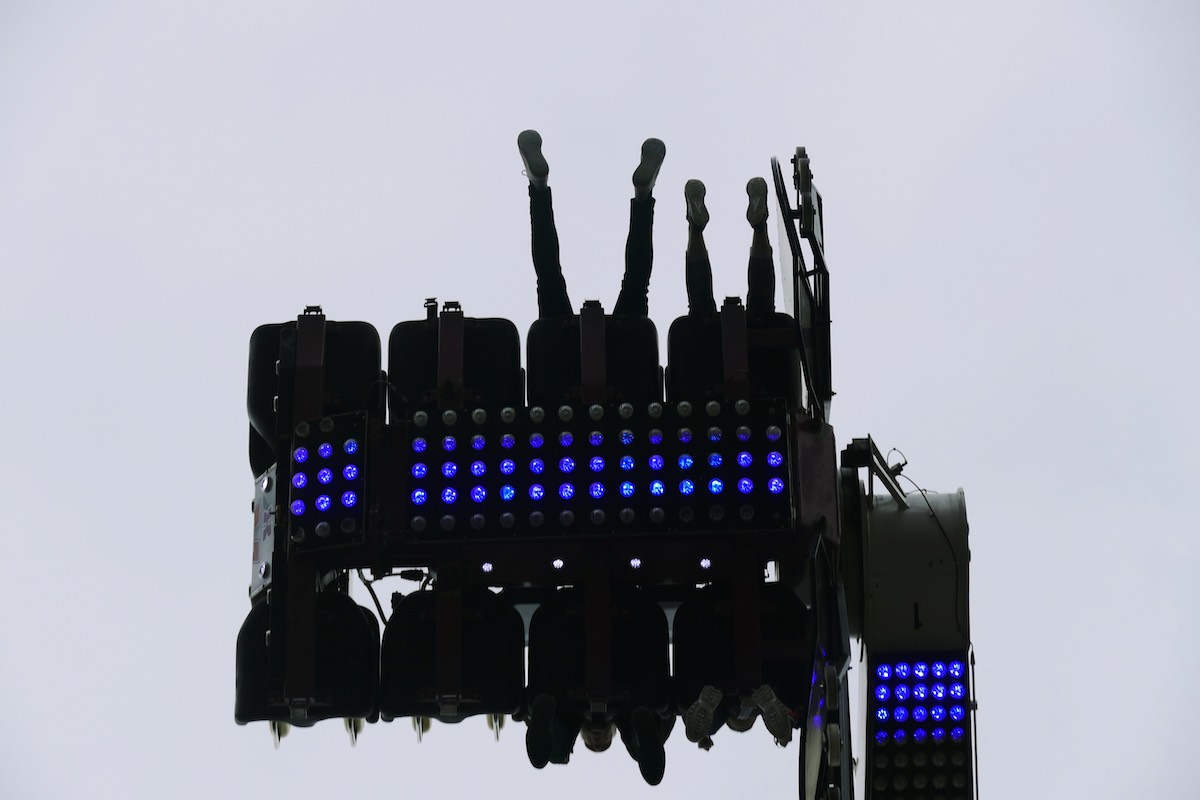 Abi and I took a wee break in Leeuwarden (Ljouwert, Liwadden, City of 100 Names, European Capital of Culture 2018) over the weekend of 10/11 November. We drove north and over the Afsluitdijk on Friday evening, and we stayed two nights at the Van Ver Valk Hotel Hardegarijp, in the village of Hurdegaryp (part of gemeente Tytsjerksteradiel). Frisian spelling and place names are quite different from those in the area around Amsterdam.
On Saturday we went in to Leeuwarden city in the morning, parked near Hoeksterend, and walked into the centre. It was around 11:00, but the city still felt very quiet. It woke up as we got closer to the centre.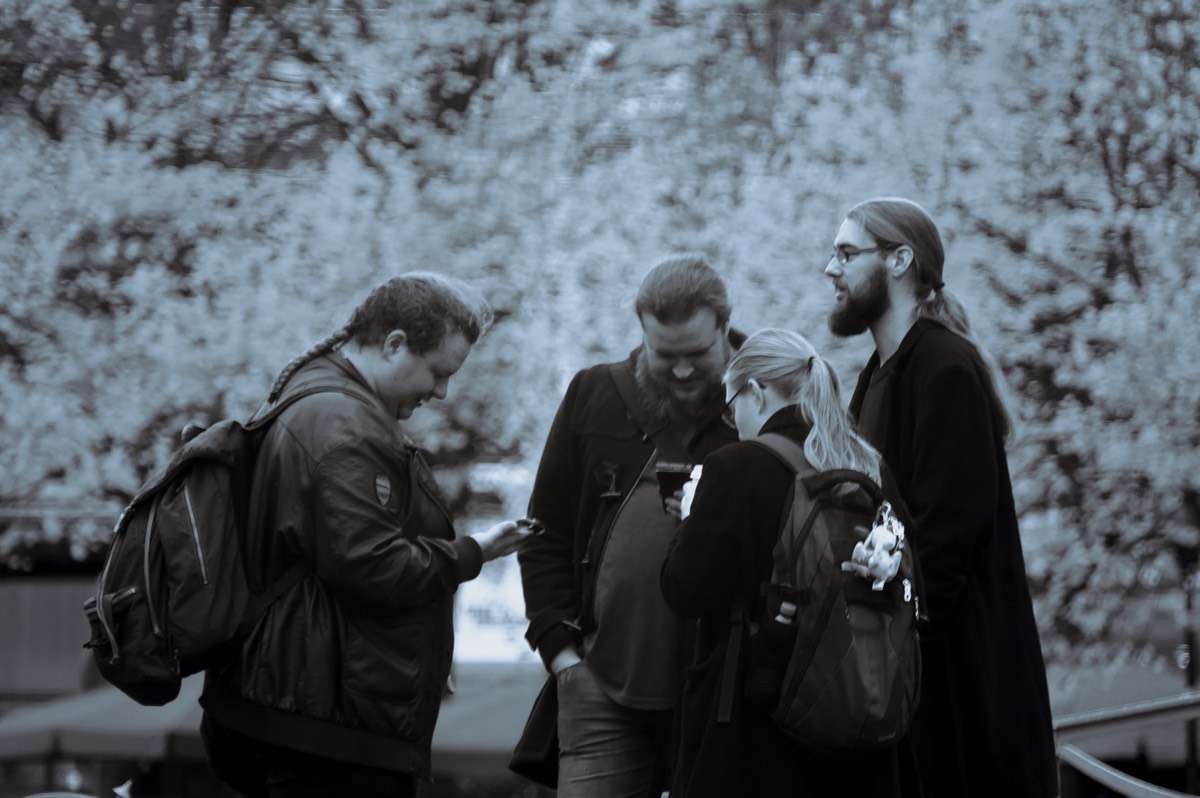 We didn't have any particular plans, but I had noticed that there was a branch of Kamera Express somewhere in town, and we happened to bump into it on our walk. I had been hoping we'd pass it, because I wanted to show Abi the Think Tank camera bags I've been lusting after. Kamera Express had a special offer on Retrospective (v1) series, and Abi decided to buy me an early birthday present in the form of a gorgeous Retrospective 7 bag. It's amazing. It has pockets everywhere, and smart movable internal dividers that give it rigidity and allow you to customize it to fit your particular gear.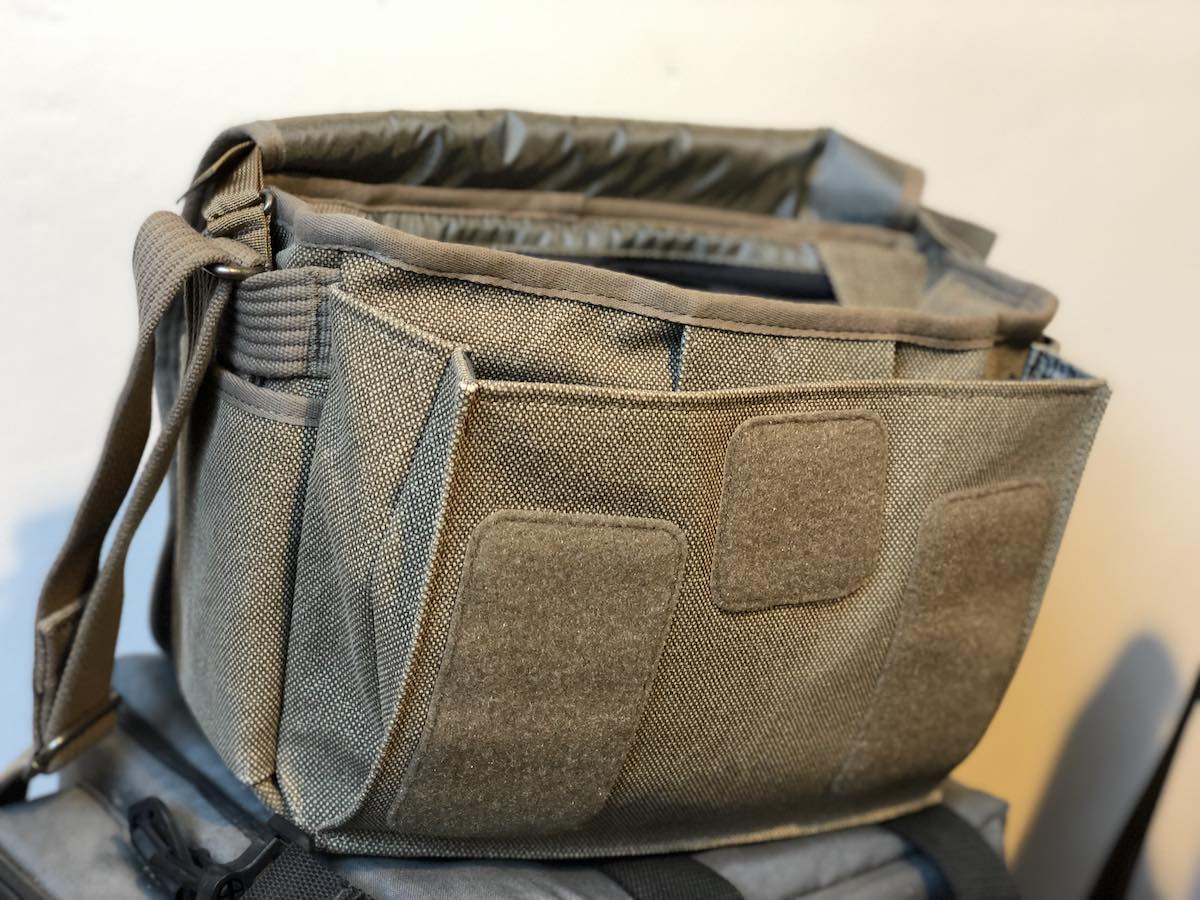 The Troop London bag I bought four years ago was nice — I do love a canvas messenger bag — but it didn't last very well. When I bought my Spikes and Sparrow leather bag a couple of years ago I thought it would replace this one completely. Turns out I have space in my life for more than one bag, though. I like keeping my leather bad mostly packed and ready for my UK trips, so all I have to do is drop my laptop in and go. The Troop bag is smaller, and I've kept it around for casual everyday use. But its seams are disintegrating. It's time for it to retire to a bag farm upstate.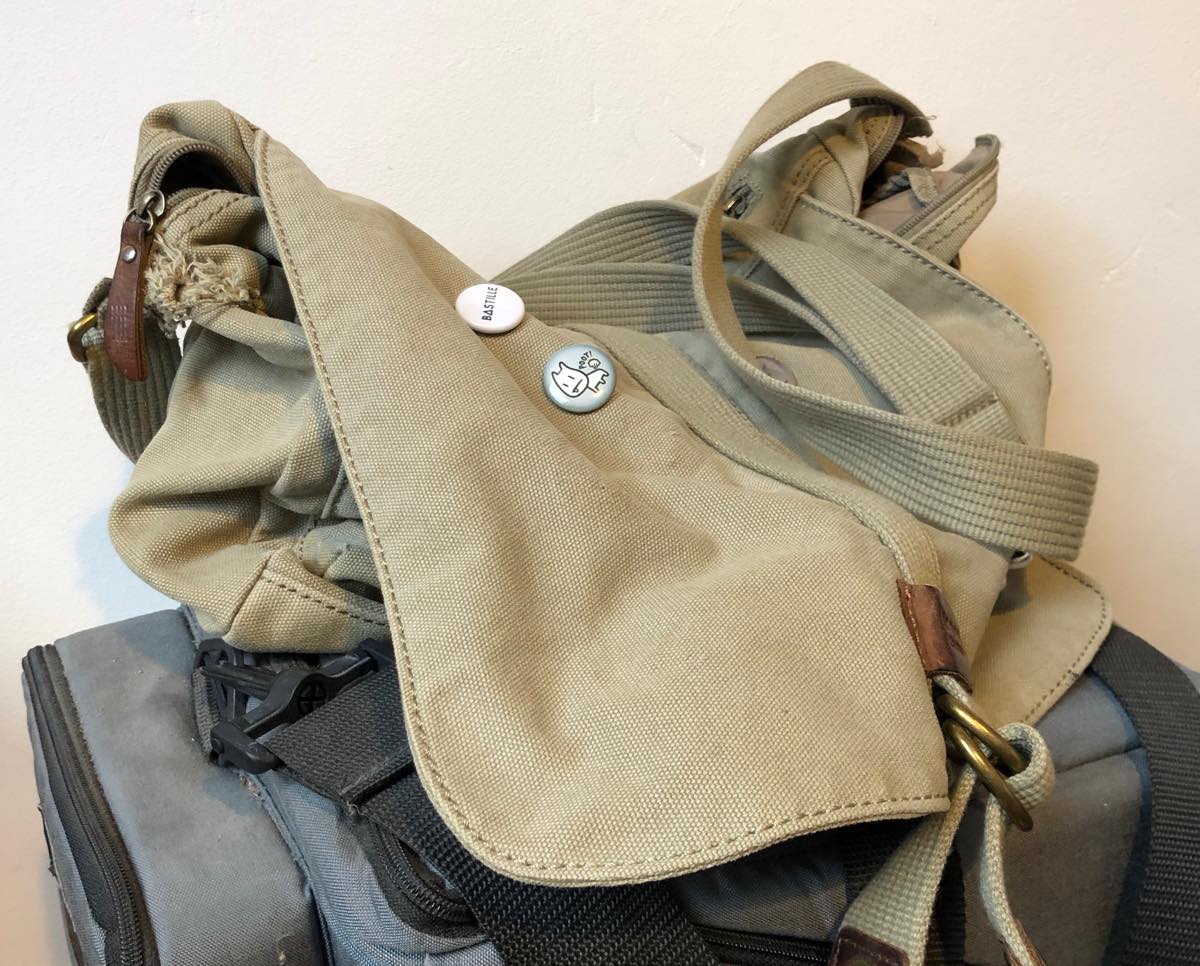 We had lunch at a cafe near the station. In the afternoon we visited an exhibit of Jorrit van de Waal's Mechanimal Life. We saw his dachshunds, heron, bumblebee, and tarsier. The pieces were playful and delightful. Unfortunately the art centre was suffering from a power cut, so we didn't get to see the animals in motion – the dachshunds wagging their tails, for example: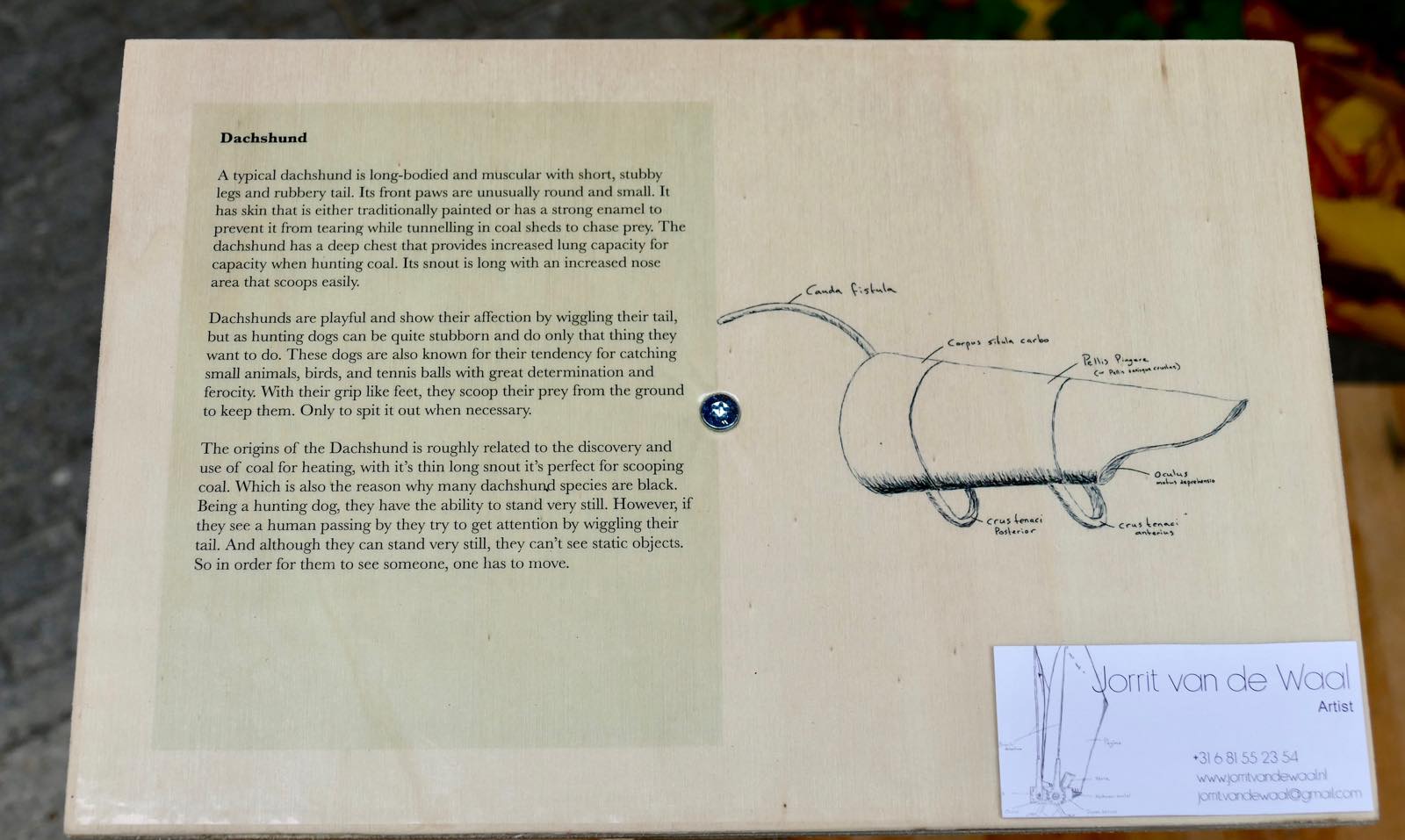 After that we walked to the giant Recycle Boulevard second-hand store. We didn't buy anything but were impressed by the experience! It's enormous, and arranged more like an Ikea than a classic charity shop or jumble store. Second-hand stores are gaining popularity here.
Towards the end of the day we stopped at the Bagels & Beans for a hot drink and a bagel. We also got a couple of bagels to take back to the hotel with us for evening snacking. We'd had dinner in the hotel the night before (a very nice spinach lasagne for me), but we didn't feel like another big sit-down meal that day. We drove back and had a quiet evening lying in our room, reading and grazing.
The next day we had breakfast and plotted a leisurely route home through Friesland and Flevoland. We stopped in Hindeloopen for a walk around, and then in Urk for lunch. (Urk turned out to be almost entirely closed, apart from one restaurant.) Hindeloopen has a beautiful new copper, steel, wood, and stone fountain its centre, "Flora and Fauna" by Chinese artist Shen Yuan. A giant set of stag's antlers enclose a gnarled tree, with exotic birds sitting on its branches. I couldn't do it justice with my photos, but I loved it.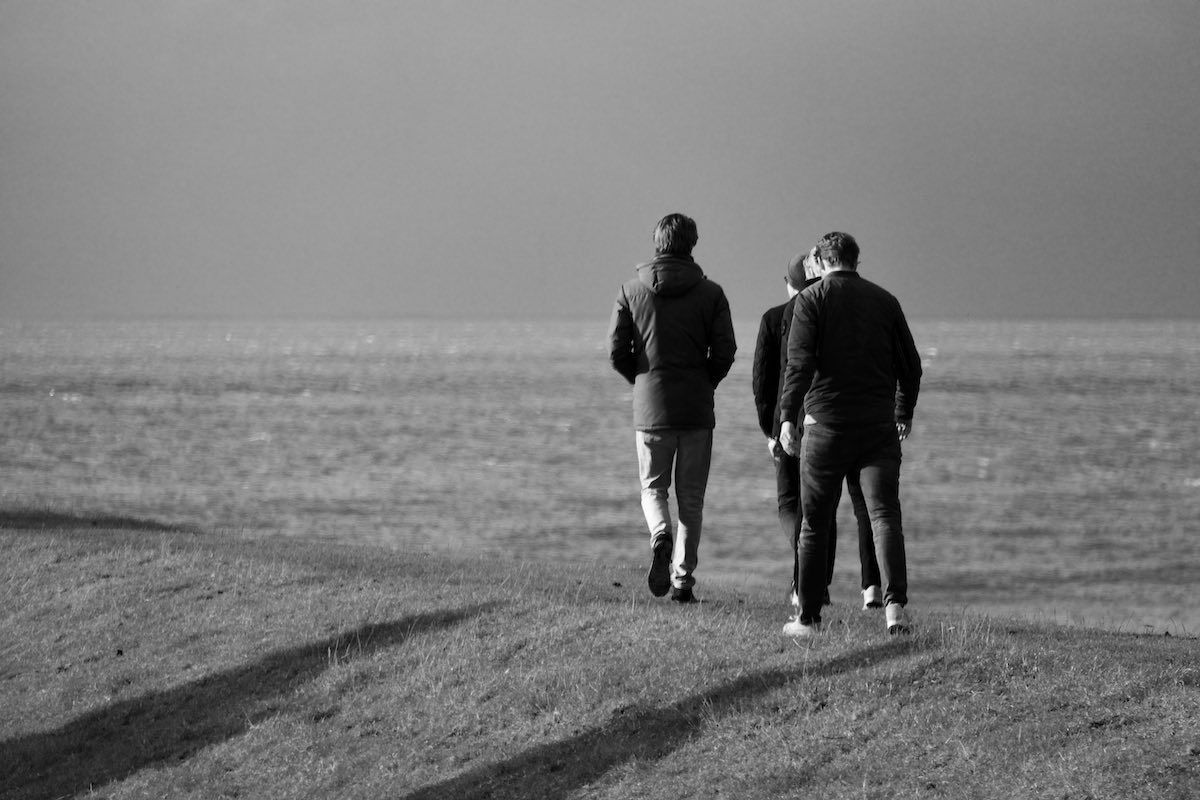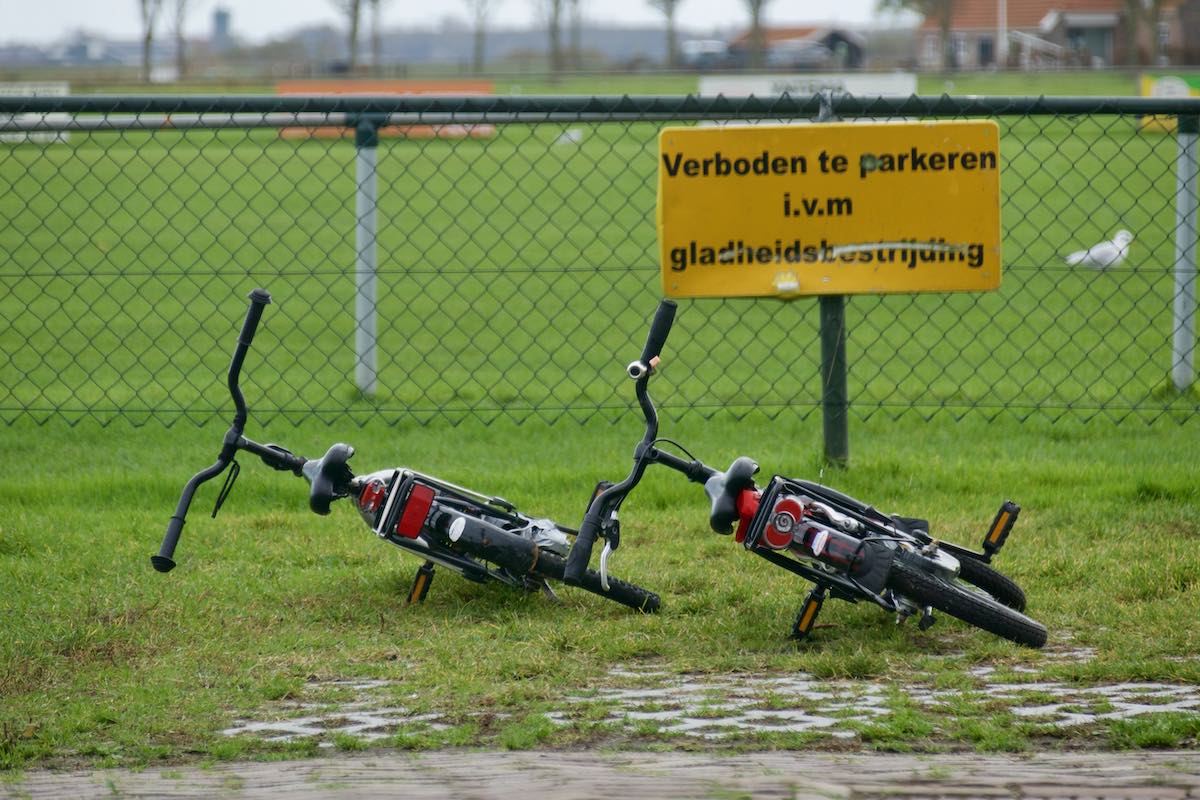 As we were driving into Hindeloopen, we saw what we thought was an upside-down house. We drove the same road on our way back, and we stopped to take a closer look at what is indeed an upside-down house. The architects took the shape of a traditional Frisian farm house and imagined what it would be like if the pointy end at the base instead of at the top. It looks really weird, but I'm sure it will be amazing when it's finished. (It's right next to the Hindeloopen train stop, if you want a peek.)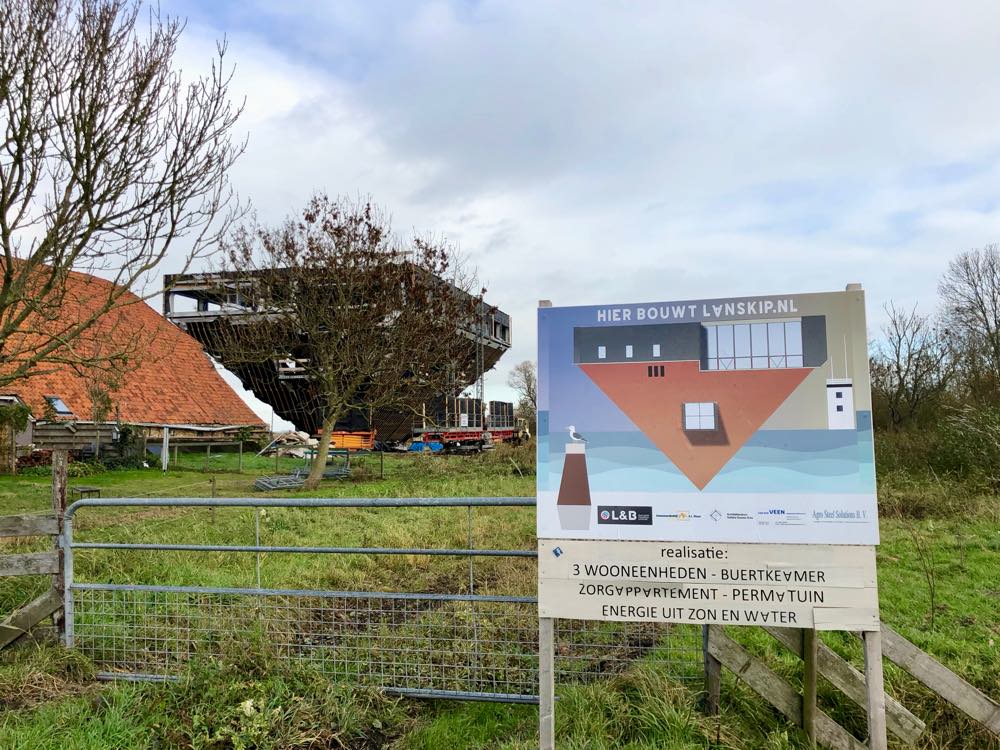 Right at the end of our drive back, we stopped in at McDonalds IJdoornlaan and tried their new vegetarian "chicken" burger. It was remarkably decent! It certainly answers the question "what will I eat if everyone else fancies McD?"