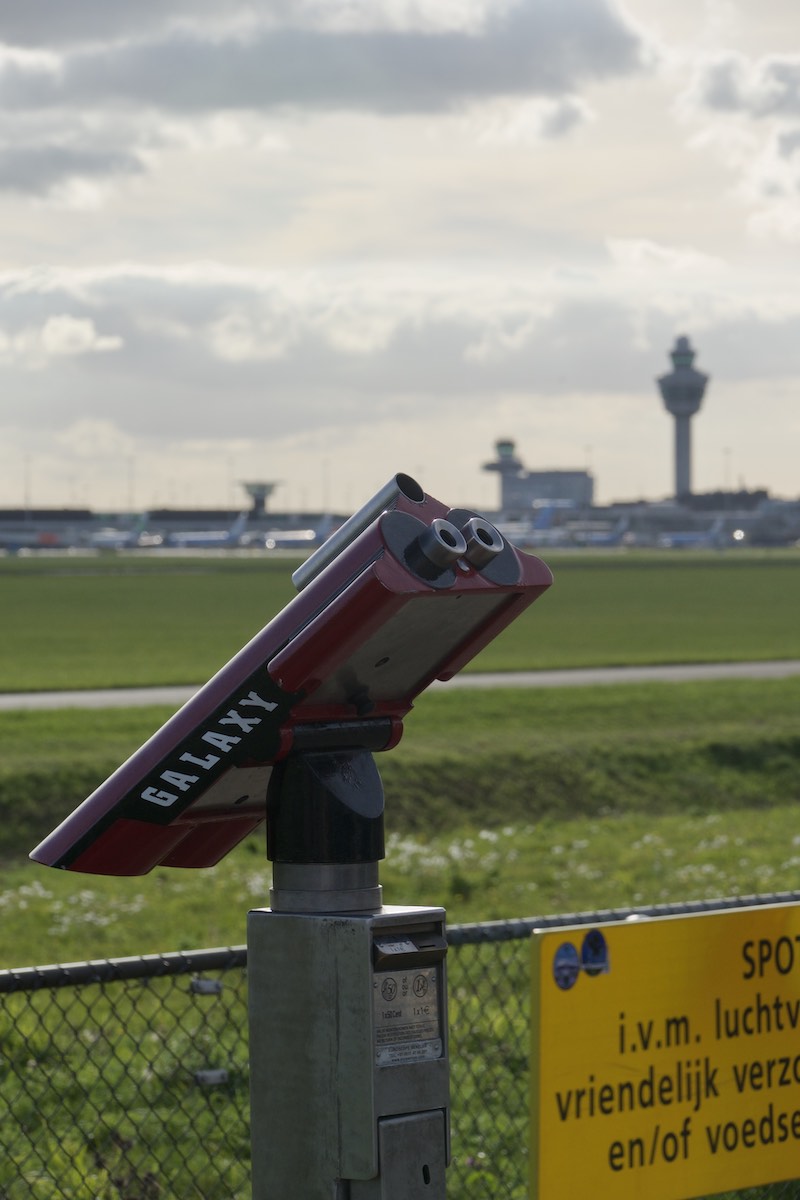 Abi and I went plane-spotting-spotting today. Schiphol has numerous spotting sites dotted around its six (!) runways. I figure they'll give me some good sites for taking pics with the new camera, but I wanted to take a look at them first and get a feel for what kind of conditions they'd work best in. The big official spotters site is to the west of the Polderbaan, for example, so sunrise will be behind planes taking off.
We had a look at a few sites. The main ones are well placed and have amenities. The Polderbaan was busy, and there was an ice cream van and a food truck catering to at least a hundred sightseers and photographers; the site at the Buitenveldertbaan is at a McDonalds. We watched a few planes take off from the Polderbaan, and had a milkshake and a coffee at Buitenveldert.
Daily self-care checklist:
Sleep: good
Walk: weeeellll, I got out of the house, and we wandered a few hundred meters in the outskirts of Hoofddorp so I'll go with a maybe.
Photography: yep
Bass: yes
Snacks: Madame Cocos dark chocolate coconut ball, and a pile of kruidnoten that Alex's gaming buddies left behind.