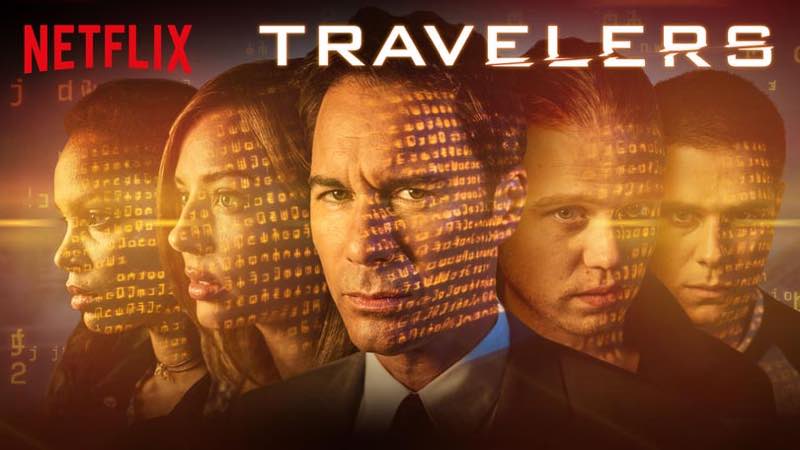 TV:
⭐️Travelers I love a good time travel story. Like in 12 Monkeys and Continuum, we have heroes who travel back to our current time to prevent a disaster in the future. The gimmick of Travelers is that the future can send back human consciousnesses to overwrite people in the past. For ethical reasons, they only overwrite hosts in the moments before the historical record shows they died anyway. Thus, a lot of the show is about these people from the future picking up the lives of the people they replaced. And likewise, their friends and lovers dealing with abrupt personality changes in the people they care for. For a sci-fi TV show, the special effects are almost non-existent. Shots where travelers arrive in a new host are acted rather than digitally added. And it doesn't just go for prevent-the-event-of-the-week episodic storytelling, either. The first season had a couple of large arcs, but it felt like the writers were still finding their feet with the characters, and how the actors inhabited them. In the second season the team and their entourage evolve significantly, with some mighty gut punches along the way. Netflix has renewed the show for a third season, and I'm eager to see what comes next.
Brooklyn Nine-Nine season 4 continues to be fun.
Films: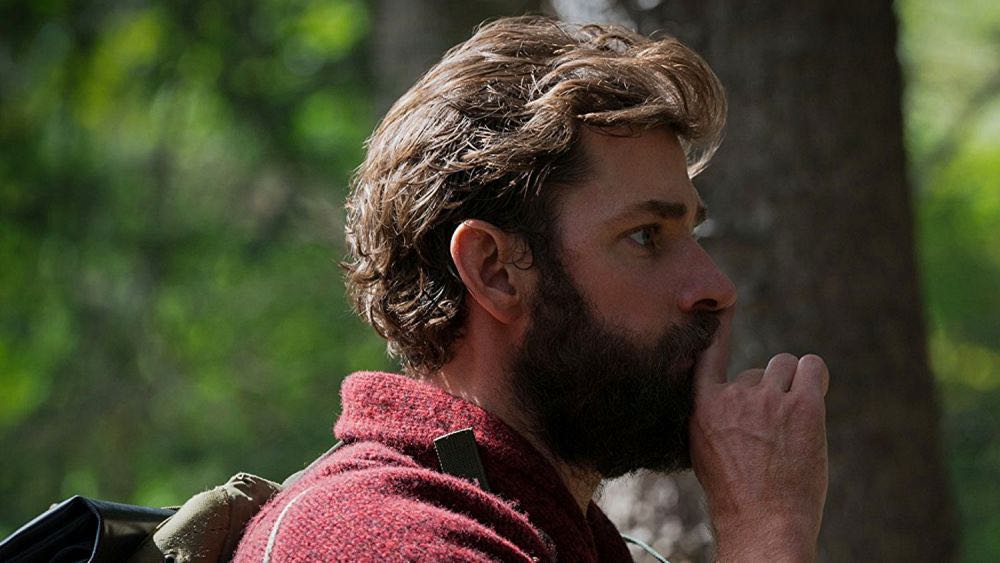 ⭐️ A Quiet Place I don't think I've ever been in a cinema so full where everyone was so quiet. The film may have some gaping plot holes, but I was so wrapped up in the hushed tension of the film that they didn't bother me. The way it deploys different types of silence is simply amazing.
Annihilation is a deeply weird and disturbing film. Kind of a cross between The Thing and 2001. It's very good, but I don't think I'm in a hurry to watch it again.
Red Eye: short, simple, and effective thriller.
Ready Player One: Hmm. I really enjoyed the book when I read it in 2012. To a person of a certain generation, with a certain background in videogames and other cultural markers, it hits all the buttons. And until the film appeared I hadn't gone back to examine that aspect: that by speaking strongly to one group, it is tone-deaf, exclusionary, and deeply troublesome to people without the right background. Read Laura Hudson's article "If you want to know how we ended up in a cyber dystopia, read Ready Player One" to see what I mean. As for the film, I just found it bland and joyless. And no Rush songs at all? C'mon.
Tower Heist: Moderately entertaining heist caper. Funny moments, but not the kind of splashy comedy you might expect.
⭐️ Avengers: Infinity War: Thanos clearly hasn't internalized the concept of exponential growth yet, because getting rid of 50% of a population isn't going to be as effective as he thinks it will be. Oh well. But other than that: whoo.
💩 Anon: Dull. Duuuuulll. The production team has clearly thought about how the "Mind's Eye" technology would affect the world. It shows in things like how office workers sit around at desks apparently staring into space rather than doing "work" as we understand it now. Streets and corridors seem empty, because ubiquitous AR/VR must have reduced the need for people to leave their apartments. The clinically black and white AR overlays and brutalist set design reinforce the barren sterility of this new world, and the camera work and editing leave the characters isolated in their own shots even when they're surrounded by other people. And the actors were obviously directed to dial down their emotions to match, even when they're in the middle several completely gratuitous sex scenes. The outcome is a film that is wholly intentionally, unapologetically dull. At that, it was a huge success.
Games: I finished ⭐️ Alto's Adventure and ⭐️ Alto's Odyssey! As in, unlocked all characters, and completed all goals and achievements. I think I preferred the simplicity of Adventure.
Books: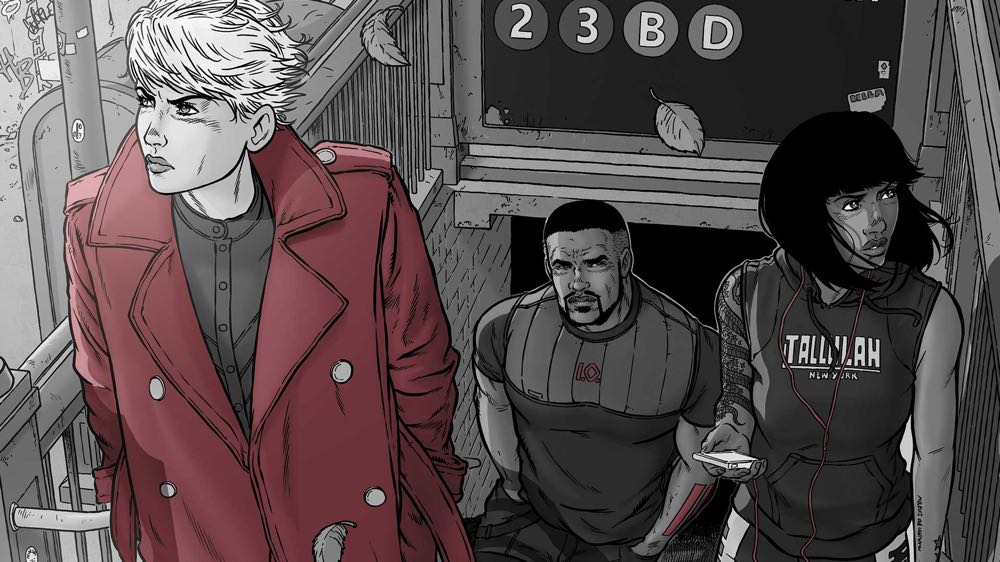 ⭐️ Bryant and May: The Bleeding Heart by Christopher Fowler is another satisfying entry in the series.
⭐️ The Wild Storm by Warren Ellis and Jon Davis-Hunt. I have not read any of the original Wild Storm stories, so this is all new to me. Loved it.
New Avengers vol 1: Everything Dies by Jonathan Hickman and Steve Epting: left me entirely cold.
⭐️ Squirrel Girl vol 7: I've been waiting for a squirrel like you by Erica Henderson, Ryan North, and Rico Renzi. Sad that Erica Handerson will be leaving the book, but I'm enjoying the heck out of this while it runs.
Ms Marvel vol 8: Mecca by G. Willow Wilson, Marco Failla, Diego Olortegui, et al.: good. Great Lockjaw moment.
Podcasts: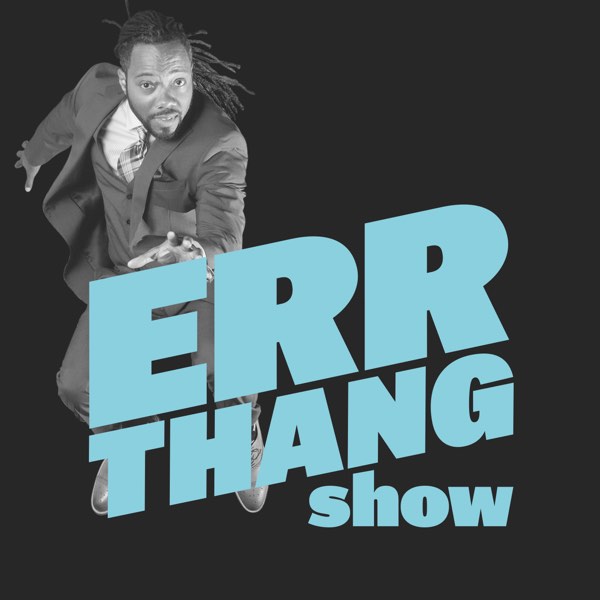 ⭐️Errthang by Al Letson and Willie Evans Jr. is the latest show to be featured on Radiotopia's Showcase, and I'm enjoying it a lot. Emotionally open and vulnerable stories about race, parenthood, masculinity, and everything else Al wants to talk about.
⭐️ = would gladly re-watch/read/listen
💩 = AVOID AVOID AVOID
🤔 = there's something interesting there, but I have mixed feelings about it