In January of last year Abi booked us tickets to see Hamilton at the Victoria Palace Theatre in London. Last Saturday was our date!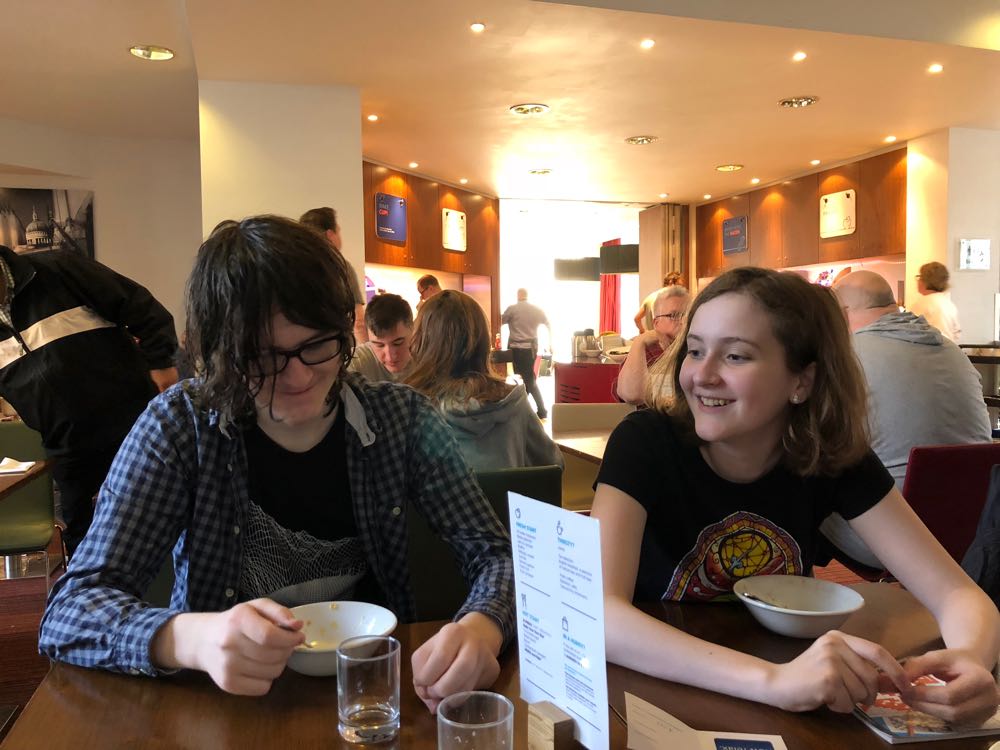 We flew to Stansted on Friday evening, and had rooms at the Holiday Inn Express (nice breakfast) on Old Street in Shoreditch. On Saturday morning Alex and I took the tube to Finchley to pick up a copy of Sidereal Confluence from Leisure Games (a late birthday present). In the afternoon we met up with Abi and Fiona who had been raiding art supply shops in Shoreditch and had some lunch. Later on Alex and I took a leisurely walk through the city in the general direction of Victoria, taking the tube the last of the way when we realized we were pushed for time. Meanwhile, Abi and Fiona met up with James for some dog time. Around 17:30 we grabbed some food at McDonalds, and made our way to the theatre.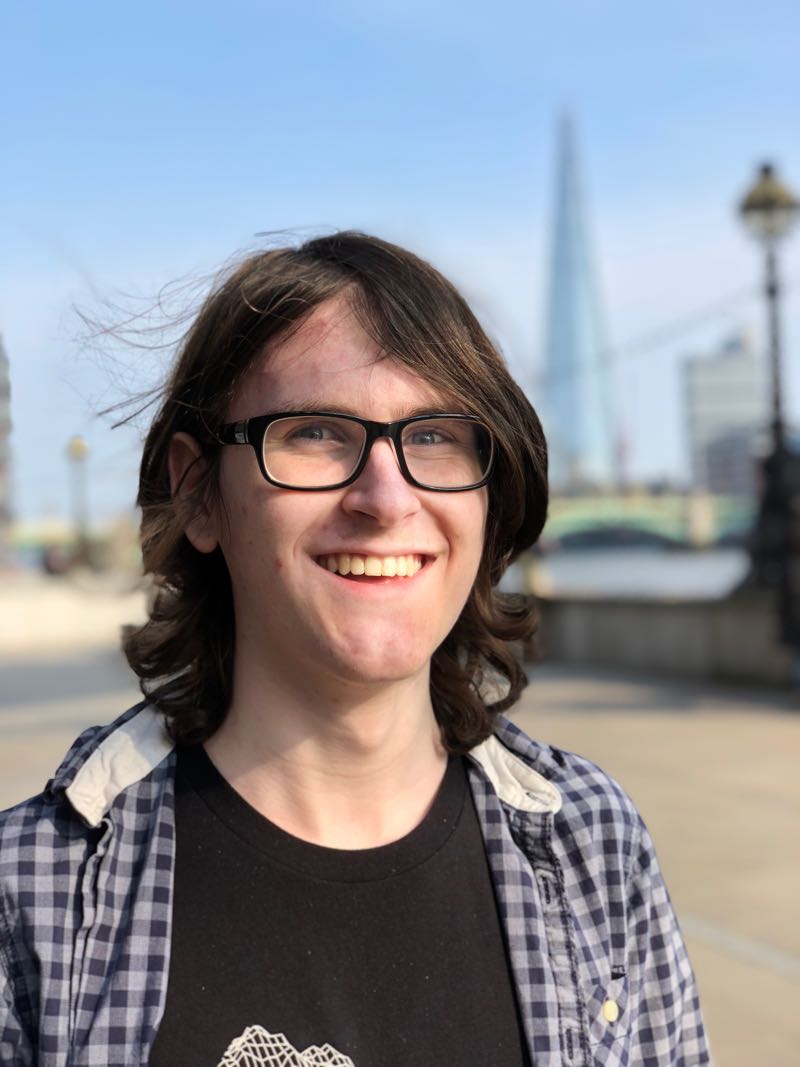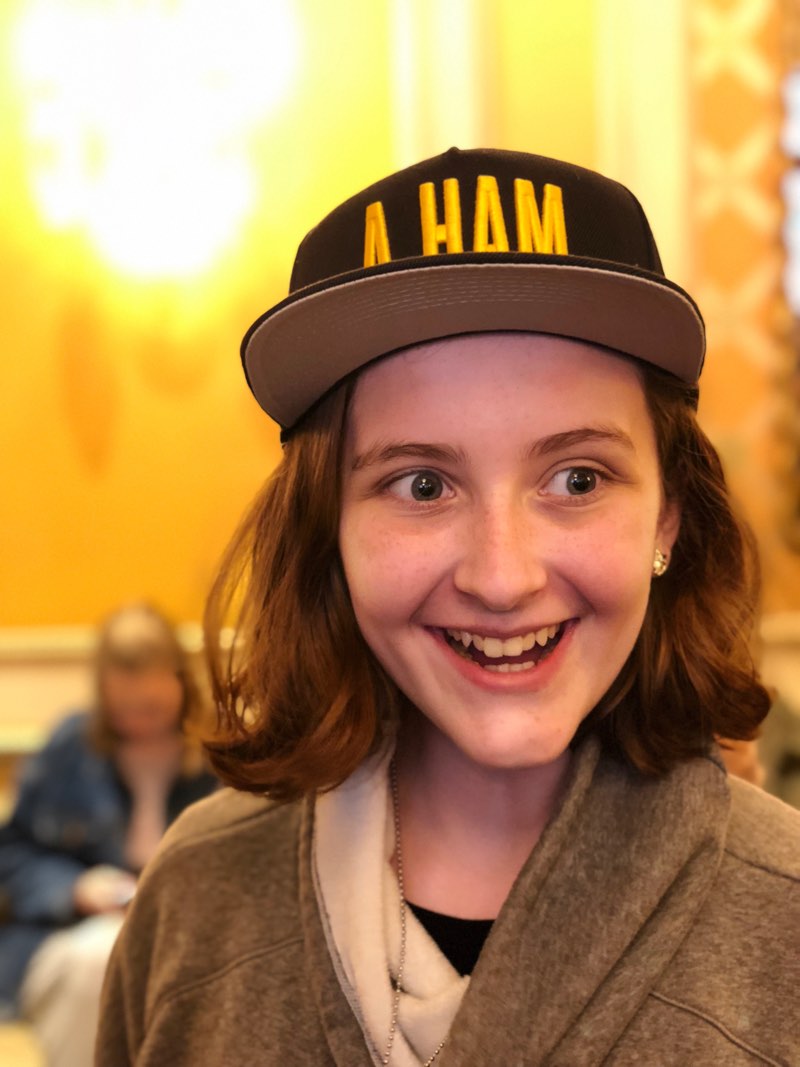 The show was, as expected, great. We have been listening to the music for literally years now, but finally seeing it in person was something special. The original cast audio recording stands alone brilliantly, and you can follow the story and the characters and enjoy the songs perfectly without the visuals. But the choreography of the stage production is fabulous in its own right, and there are many nuances of the live performance that add more layers of humour and pathos to the experience. Highly recommended!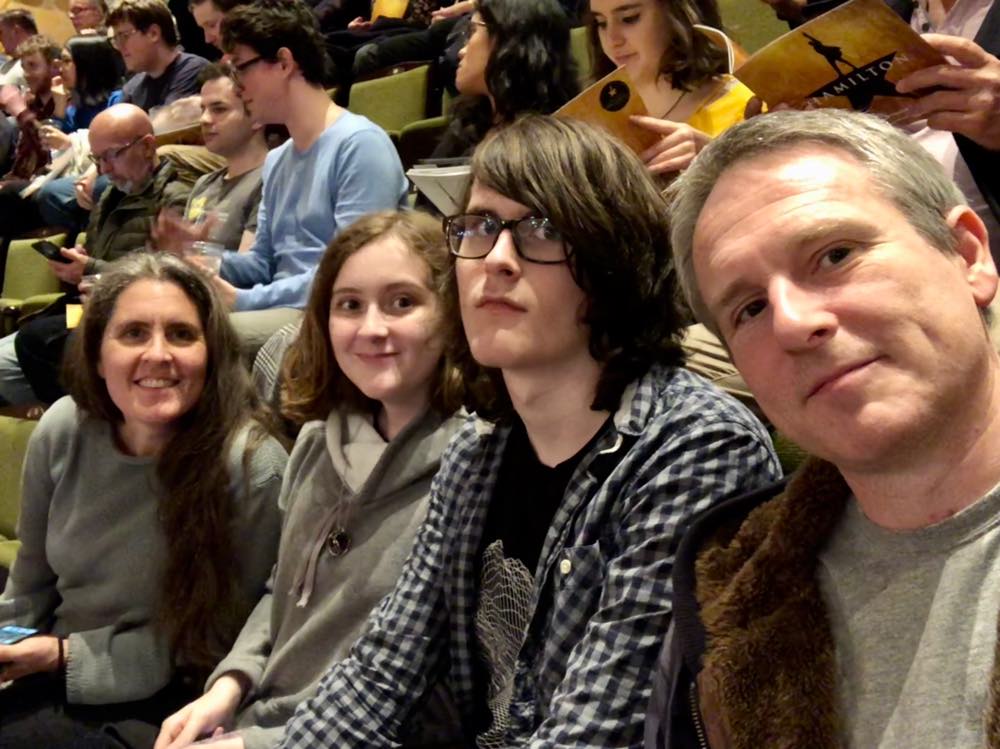 On Sunday we were all tired, so we took it easy. Abi and Fiona took the tube to Tottenham Court Road while Alex and I walked there. We hung out in a Starbucks for most of the afternoon, sending out various expeditions to nearby shops for books (Foyles), videogames, and more art supplies. Late afternoon we picked up our bags from the hotel, and took the train back out to Stansted. Alex was teetering on the brink of a migraine as we manoeuvred our way through the airport's nightmare hellscape departure maze. But with the aid of fluids, massive doses of painkiller, and an eye mask, we made it home — late, exhausted — without incident.
Quite a weekend.