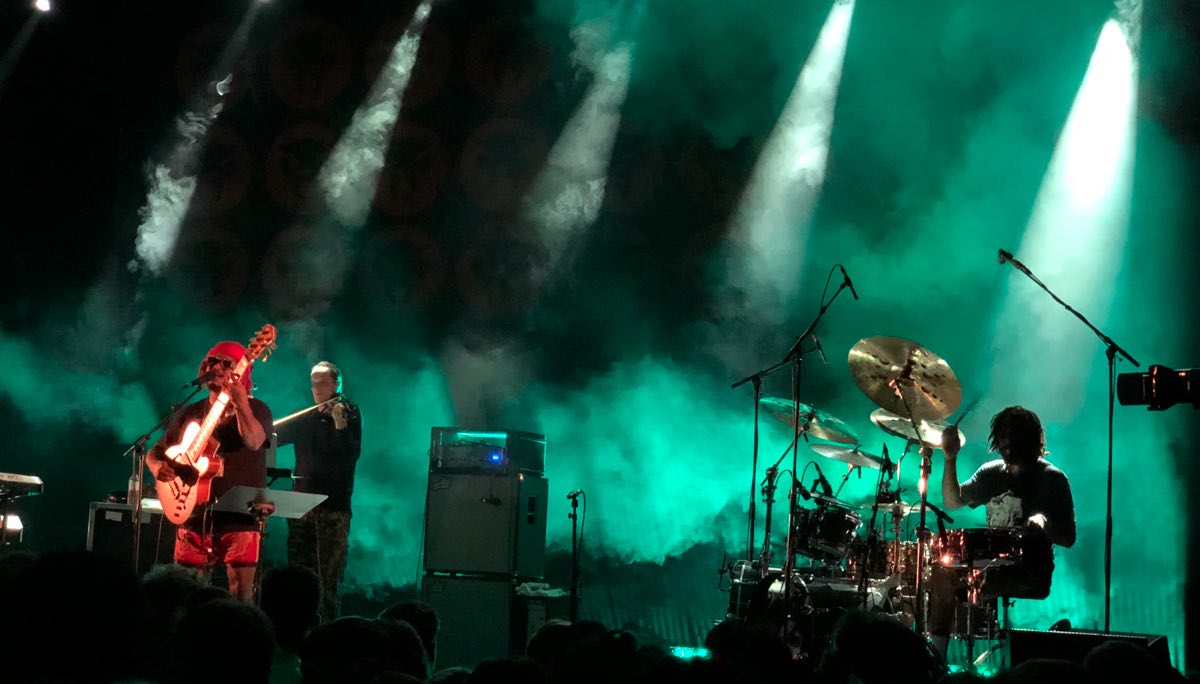 Amazing musicianship. I have never seen anyone play a bass like that. His fingers fly over the strings faster than I could follow. And his drummer, Justin Brown, was just as wild. This was fantastic to watch and listen to, but there were points in some of the pieces (hard to call them songs) where my brain just couldn't keep up it. The melody dissolved into lengthy chaotic excursions that were too fast for me to deal with. It was like they suddenly started speaking a different language, which is probably not too far from the truth: they switched from the familiar melodic funk of his recordings to free jazz and back again throughout the gig. I had a great time, but I didn't understand it all!
Support was from Dorian Concept, whose unassuming stage presence belied a terrific electronic funk sound. Well worth listening to more of!
I'd been looking forward to this gig for many months. I had introduced my colleague Stu to Thundercat earlier this year, and we both went over to Glasgow for the gig in the day. Nice dinner at the Raven after work, and we caught the last train back to Edinburgh afterwards talking about Marvel TV shows and podcasts. Great evening.