Right at the end of the summer holiday, Abi, Fiona, and I went indoor skydiving at City Skydive in Utrecht. It was amazing!
Alex and I had spotted the facility earlier this year while it was still under construction. It is just off the A2 to the north-west of Utrecht, very clearly visible from the motorway. On the day we went, Alex didn't feel like coming along, so it was just Abi, Fiona, and me.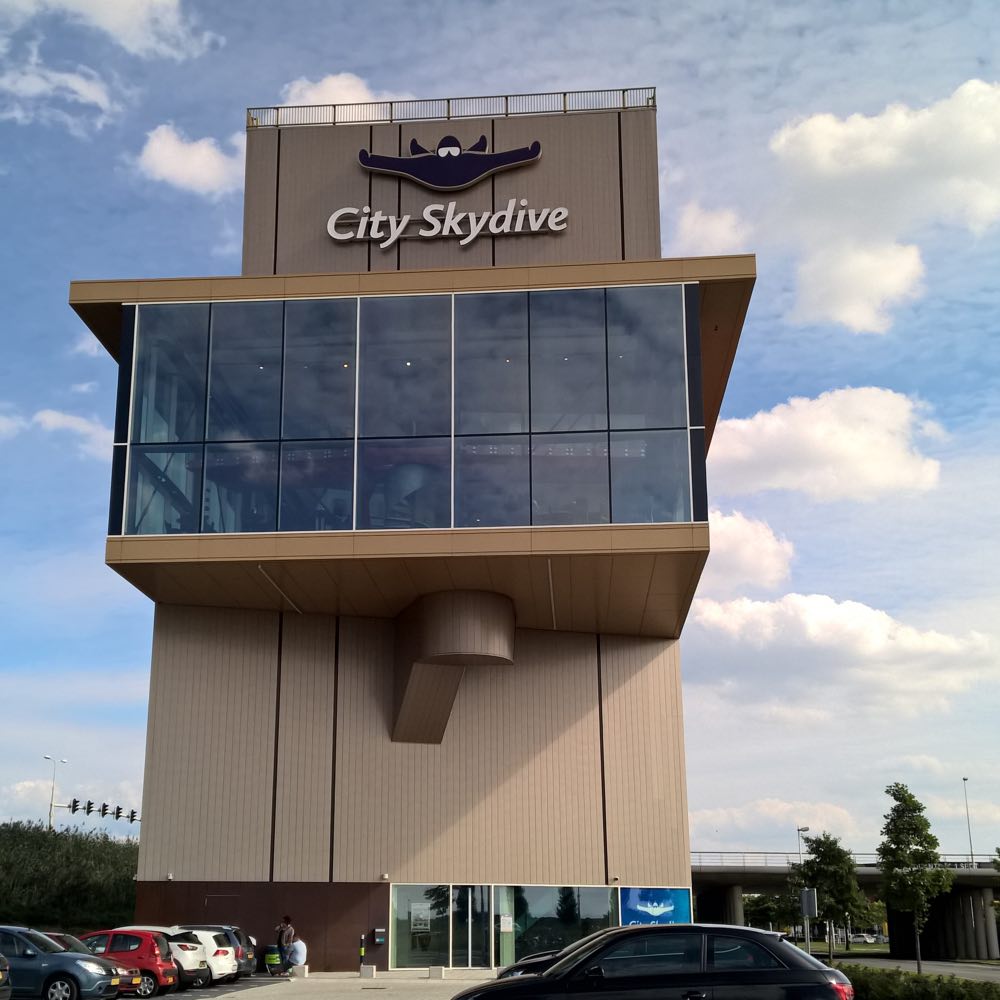 When you arrive, you sign in and wait for your flight trainer to come and collect your group. You get suited up in some unflattering flight suits (with built-in handles on the back and hips, so the trainer can throw you around more easily), and equipped with a helmet, flexible goggles, and ear plugs.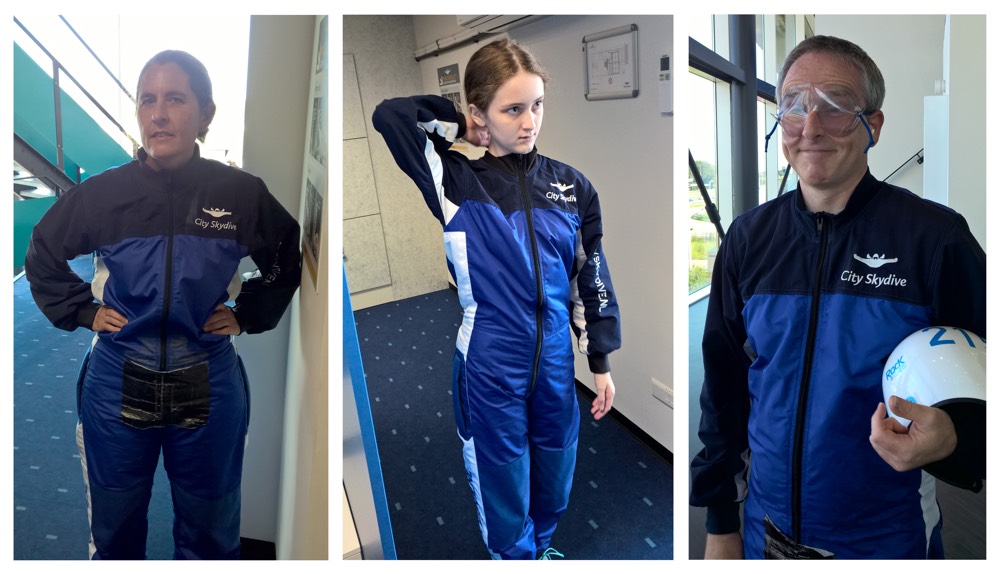 There is a small theatre space at the rear of the facility where the instructors give you a safety and instructions briefing. Although the noise is muted on the outside, once you get into the wind tunnels you can basically hear nothing, so they cover the hand signals and pantomime gestures they will use on the inside.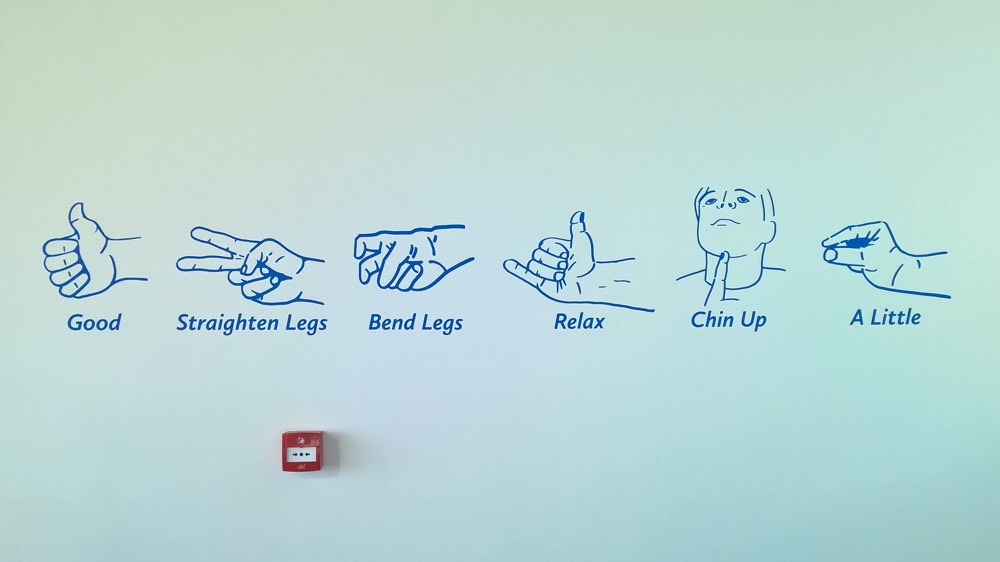 Depending on the package you have booked, you get 3-5 one-minute slots in one of the two enormous vertical wind tunnels. If this is your first time, the flight trainer works you through a set of exercises to drill you on the basic skills like how to turn, and fly up and down. If you get far enough through the supervised exercises, you'll get a flight certificate that allows you to come back and dive on your own, but we didn't get nearly far enough for that. Abi's shoulder gave her some trouble, so she ducked out after just the one flight. The instructor allowed Fiona and me to take over her remaining flights, so we both got an extra minute. A minute might not sound like much, but it feels like quite a long time when you're being physically battered into the air by up to 300km/h winds.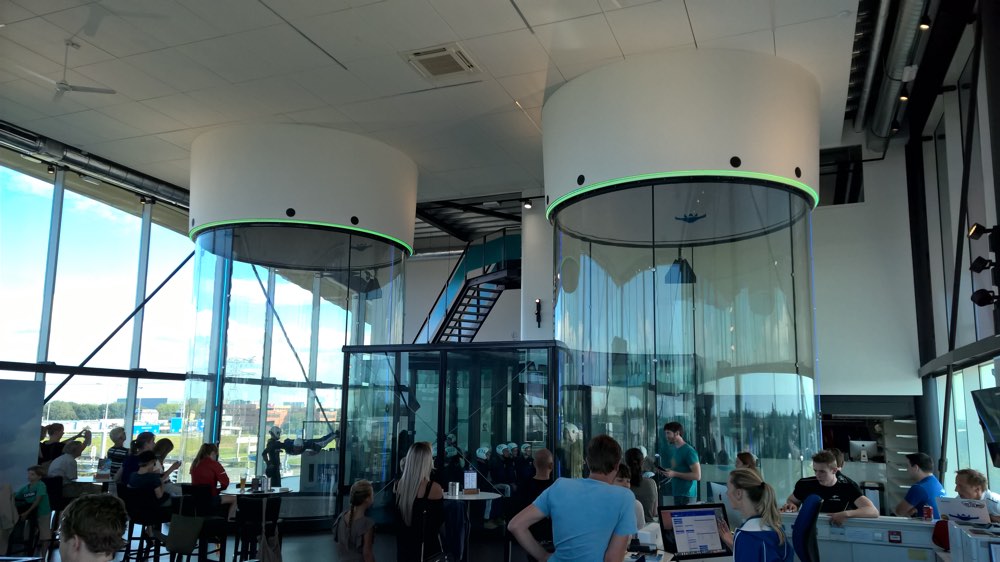 After your session (or if you're not flying), you can relax in the café area just outside the tunnels, and watch how other groups are getting on. I had a great time, and would love to go back again!