My first time ever at the Liquid Room in Edinburgh! (I didn't go to many gigs while we lived there.) When I saw that The Joy Formidable didn't have any European dates planned for their tour (yet?), I thought it was the perfect opportunity for me to plan a trip to coincide with their appearance in Edinburgh.
So, comparing the Liquid Room to venues near Amsterdam, I think that it's probably closest to the Tolhuistuin in size and shape. It feels a lot denser, though, because of the narrow staircases and corridors you have to follow to get into the main room. The biggest different was the sound: it was cranked up much louder than at any comparable venue I've been to here in the Netherlands. As in, painfully loud. Local band Man of Moon played the opening set, and I had to put in my earbuds to stop the sharp jabbing pain. I think they turned it down a few decibels for the Joy Formidable, but it was still teeth-jarringly loud and distorted.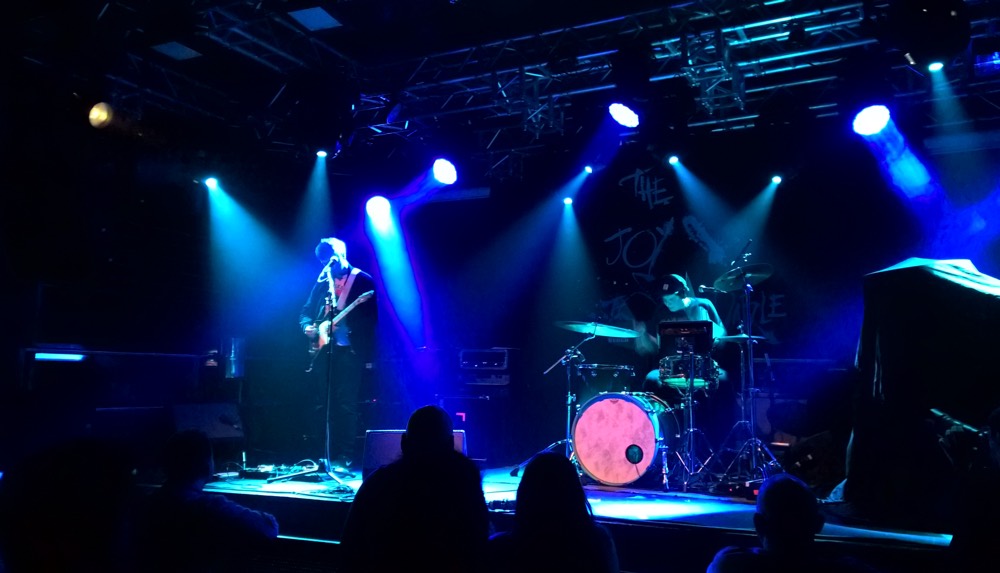 I had a great spot for the first half of the show, just a few heads back from the stage. I was reveling in the ability to actually see over those heads when a group of half a dozen drunk twenty-somethings squeezed past with full pint cups and cans of beer and starting a head-banging session right on front of me, and sloshing beer all around. I don't begrudge them a good time, but showing up late and forcing their way to the front of the crowd is not cool. I had a choice of staying behind them and getting soaked in beer, or moving. I moved to the side of the crowd, and put up with a worse (but drier) view for the rest of the show. When the band left the stage, Matt Thomas threw away his drum sticks (Vic Firth 2Bs), and one of them landed right in front of me. So there's that.
Just as when I saw them in 2013, they played a blinding set. They wring the absolute most from each song, and then keep on going. They give so much more than reproductions of the recordings.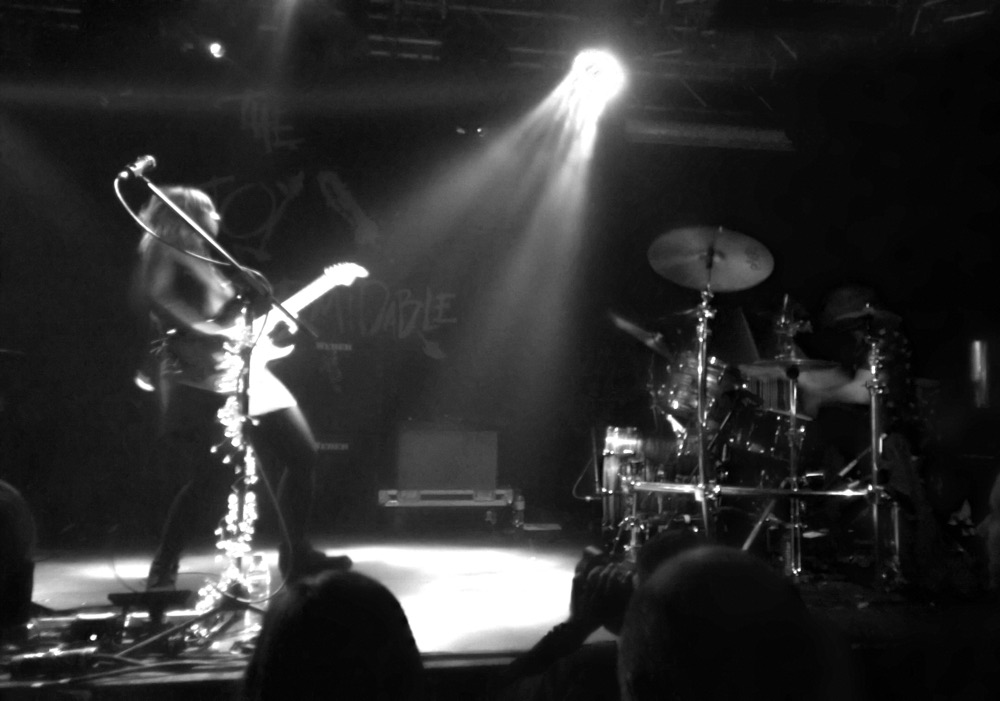 As the crowd was breaking up, I spotted my colleague Mike V. who was over in Edinburgh from New York for the week. I made my stop at the amazing merch stand (seriously — one of the best I've ever seen), and then we went round the corner to the Bow Bar for a drink.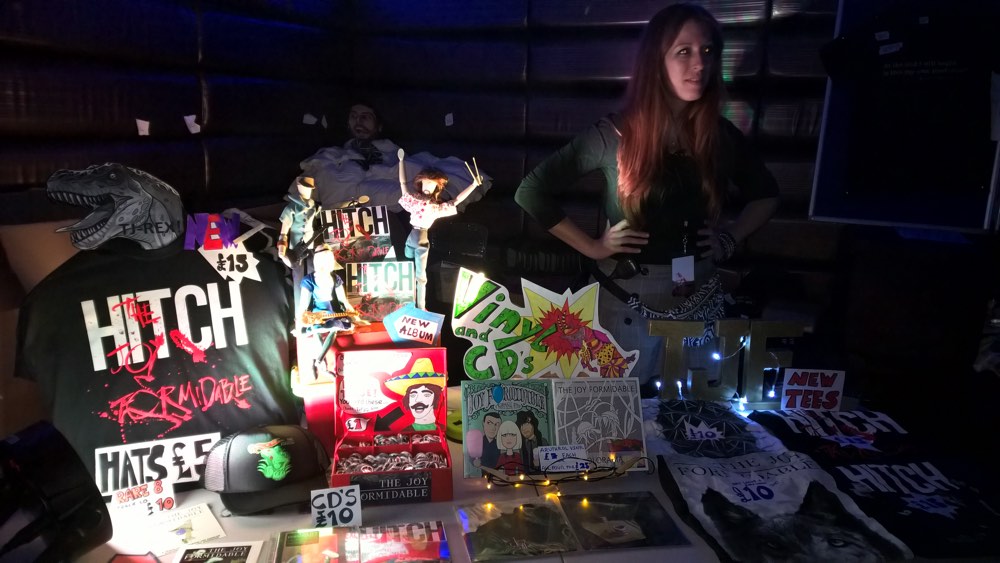 Set list:
The Greatest Light Is The Greatest Shade
I Don't Want To See You Like This
Passerby
Wolf's Law
The Last Thing On My Mind
Ostrich
Cradle
Liana
The Leopard And The Lung
Encore:
The Everchanging Spectrum Of A Lie
? (I didn't recognize this one)
Whirring