The Toast is shutting down. I'm not a part of the Toast community, but I've enjoyed many articles there over the last three years. The website will continue to exist, but they won't be adding any new content.
Hi.co is shutting down. Their shutdown stategy is much more elaborate. They plan to use an ion-etching process to "print" a tiny copy of the entire site on a set of nickel plates. Using an optical microscope, the content of these plates should be readable for thousands of years. They also intend to keep the site's archives online under a different top-level domain (hitotoki.org) and sell the more valuable domain hi.co to cover some of the costs.
Even if you're not generating any new content, running a website takes money. When we talk about "buying" and "owning" domain names, most of the time we're talking about paying a company (domain registrar) to maintain a database entry for a domain name. As soon as you stop paying the registrar the annual fee, they stop maintaining the database entry, and the domain name goes up for auction. Likewise, most of the time, a website is hosted on servers run by another company, and that company expects to get paid every month to keep the server running. If a site owner stops paying the bills, the site will disappear within a very short time. (I suppose in that sense it's no different that any other property.)
I've been thinking about this a lot lately, mostly in the context of this here blog. If something happens to me, and I stop paying the bills for sunpig.com, this blog will vanish. If I'm dead, I won't be around to care, but I can't help feeling disappointed now that all of this content will just go away. It might still exist in a backup somewhere, but keeping digital content accessible requires ongoing effort and money. Back in 2002, Mark Pilgrim said, "Anything that is infinitely reproducible can survive." (Ironically, that link points to Internet Archive, because in 2011 he chose to shut his own website down.) His argument is correct, but there's a catch in the word "can". Just because copyable digital content can surive, doesn't mean that it will.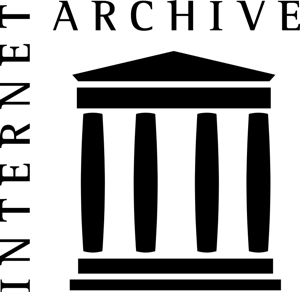 The Internet Archive does amazing not-for-profit work to digitally preserve large chunks of the internet, this site included. Will it still be around in 50 years? I hope so, and I've just donated to help make that happen. Also, since the beginning of this year, I've been gradually scanning mountains of old paper files cut down the space it takes up. But I still can't escape the feeling that if I want to pass on a copy of everything I've written here on sunpig.com to Alex and Fiona…I should print it out.