I finished watching season 1 of Jessica Jones on Netflix this week. I thought Daredevil was pretty dark and gritty, but Jessica Jones tops it handily. It takes as its core theme the question of how people live with themselves after bad things have happened to them, and after they themselves have done bad things. It mines classic noir tropes with an occasional twist of humour, but it's rarely more than a wry smile. I was impressed by how un-stereotypically the character arcs of some of the supporting cast played out. Kilgrave is a sociopathic mind-controller, and the series never lets you forget the trail of devastation a villian like that will leave in his wake.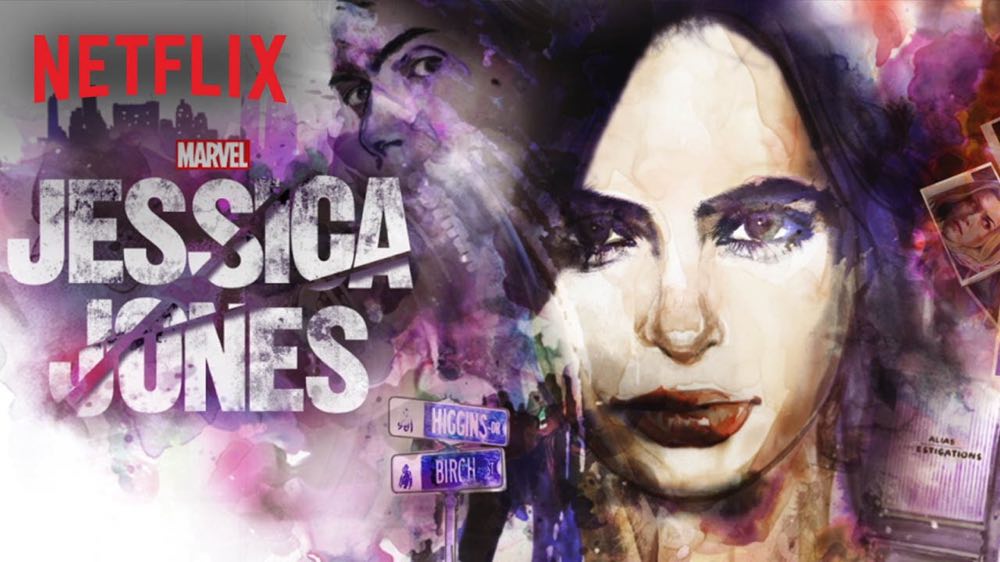 I loved it as a show in its own right, and I loved the tight integration with other characters in the Marvel Cinematic Universe. We live in a world of media franchises and crossovers. This week's episode of the Imaginary Worlds podcast is about the Tommy Westphall universe spawned by the 1980s TV show St. Elsewhere. In the very last episode of St. Elsewhere it was revealed that the whole show had actually taken place in Tommy's imagination. But because the show had been linked to many other shows through crossover appearances, does that imply that those other shows also took place in Tommy's head?
It struck me as interesting how the Marvel Cinematic Universe makes use of real places like New York, and so can easily place shows like Daredevil and Jessica Jones in a very realistic contemporary setting, whereas DC's properties take place in fictional places like Metropolis, Gotham, and Star(ling) City. I wonder how this influences the writers and producers? I can see how audiences could make a stronger emotional connection with places they know, while writers and producers can take more liberties with imaginary cities.
Most of all, watching Jessica Jones made me want more shows like that. Specifically, I think it would be a perfect fit for Matt Fraction and David Aja's down-to-earth interpretation of Hawkeye. Except…in Avengers: Age of Ultron Marvel decided to give Clint Barton a white-bread family out in the country. It would be hard now to place him in a run-down apartment in New York with a string of ex-wives to his name. Pity.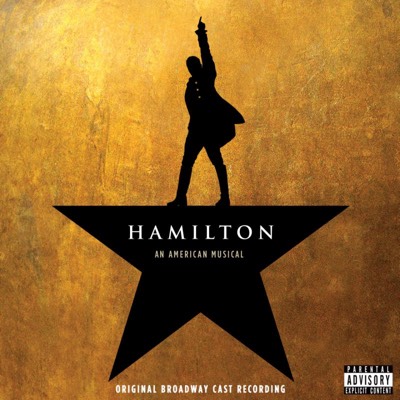 Last weekend I finally made time to listen to the Hamilton cast album. It's excellent. Not something I'd listen to all day on repeat, but I'd definitely go and see the show, if tickets could be had for less than the price of a modest used car.
Something I could (and will) listen to all day is Bleached. They're playing Bitterzoet in May, and it looks like my Indiestadpas should get me to see them for free, if I can figure out how to get on the guest list without signing up for Facebook.
Films:
I don't remember how I came across it, but Spartan looked like something for me: Val Kilmer (whom I've always enjoyed watching since Thunderheart) and a shades-of-grey covert agent plot that doesn't rely on stunts and explosions. It's a very satisfying thriller, and I liked it a lot.
I missed Sicario in the cinema last year (most of my cinema time in 2015 was with Fiona), and I was looking forward to catching up with it. It's far more than a conventional law-enforcement against drug dealers thriller. The world of borderless action against criminals who show themselves as capable of boundless ambition and cruelty is…disturbing. This is exactly what FBI agent Kate Macy (played by Emily Blunt) has to come to terms with. She has her eyes opened to a new world. Part of her is attracted to the idea of making a difference, and part of her is repulsed by the ease with which the supposed good guys can abandon the rule of law. She can't unsee any of it, and she can't unexperience the horrors to which she is exposed. Will it corrupt her, or will she stick to her principles? What is she willing to stand up for, and what is she willing to let slide? It's an ambiguous, thoughtful, and powerful film.