One of the reasons I had for reducing the junk in my office and cutting the bookcases in half was to give me some wall space to hang up some concert posters.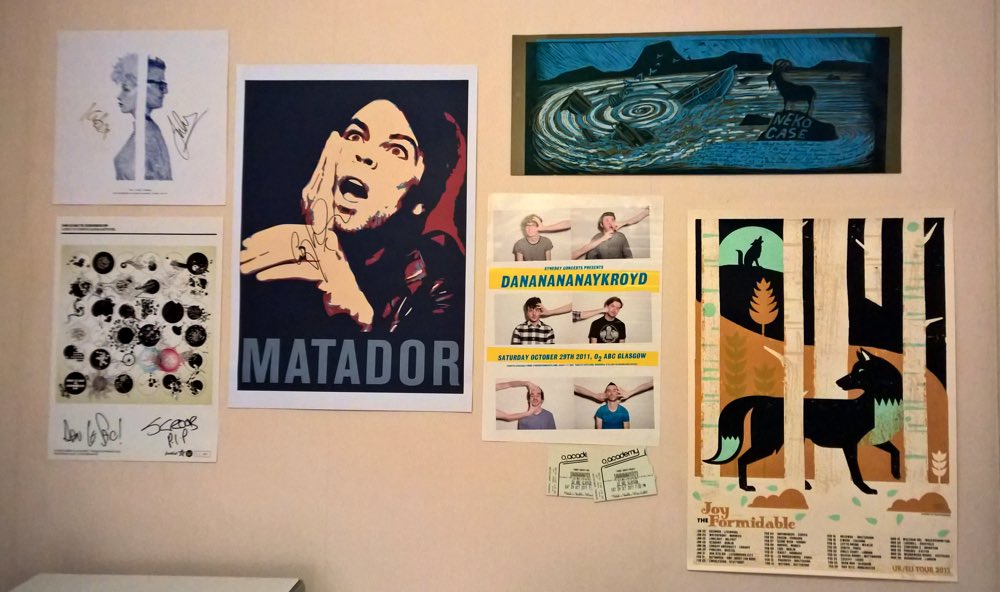 (The Ting Tings, Dan le Sac vs. Scroobius Pip, Gaz Coombes, Neko Case, Dananananaykroyd, The Joy Formidable.)
I am inclined to go a bit mad at the merch stand after a gig, but buying T-shirts can be a bit of a hit-or-miss affair. Tour T-shirt sizing is all over the map, and quality varies greatly. With some more space on my walls, I might start picking up more posters instead.