I find myself at a crossroads with regard to how I listen to and buy music. Back in 2005 I still bought albums and ripped them to MP3. When the iTunes store went DRM-free, I would shop around to see whether it was cheaper to buy a CD or to buy it online. Not long after that, I decided that CDs were too much effort for the Euro or two I might save by getting a physical copy. Throughout it all, iTunes has been my musical home where I meticulously annotated tracks with source metadata (when and where I bought them), rated them, and gathered them into year-by-year playlists.
But now I also subscribe to Spotify, and I find myself using it more and more – for the monthly "New Music Monday" shared playlist at work, for other publicly shared playlists that I consume like radio, and for sampling new artists and tracks. Since the start of the year, I've probably spent more time in Spotify than in iTunes. It struck me that if I want to listen to music I have already purchased, isn't it better for the artist for me to listen to them on Spotify, instead of in iTunes? If I use Spotify, they get a (minuscule) cut for the stream.
So is my new musical workflow: find new artist using Spotify, buy and download their album through iTunes, and then go back to listening to it on Spotify? Because that sounds like madness. If I stop using iTunes for listening, I won't be gathering play counts, and so I won't be able to produce a "most played" playlist at the end of each year. Also, while they have improved quite a bit recently, Spotify's options for managing playlists are junk. And they have no way for me to rate songs beyond putting them into a "starred" or "favourites" playlist – whose management option I just described as junk.
Basically, I want Spotify to be better than it actually is. Until it gets there, I will continue to use it for the features I like, and curse it for fucking up my decade-old carefully honed music listening workflow. Thanks, Obama.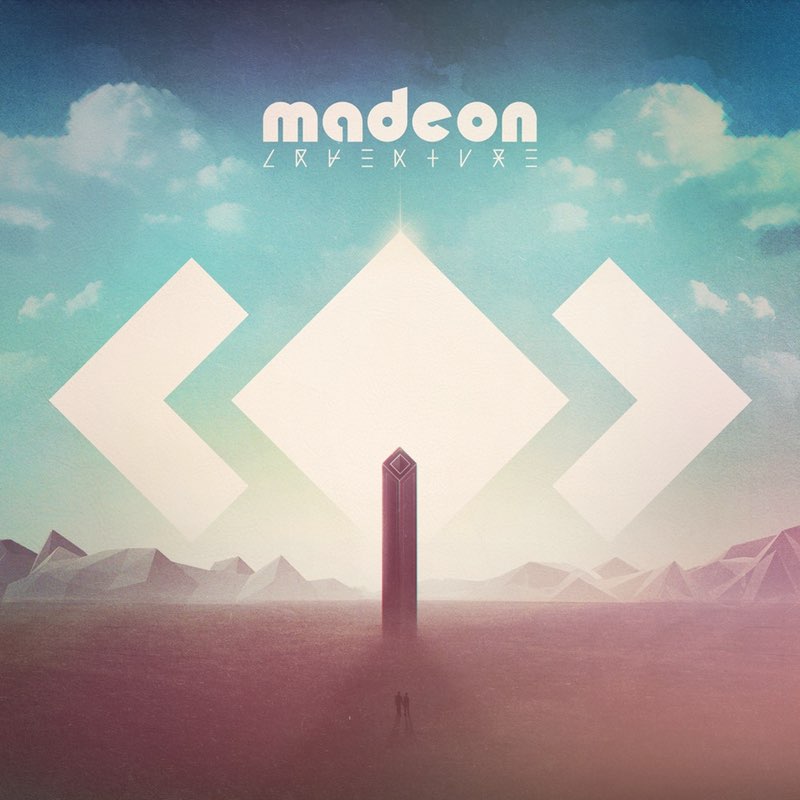 On heavy repeat this week: Adventure by Madeon. This is a huge album – the deluxe edition features eighteen tracks, and is over an hour long. Not a minute of that time is wasted. There's so much pleasure here, so many great tracks, that I'm having a hard time not listening to it. If this doesn't end up as one of my albums of the year, I'll be amazed.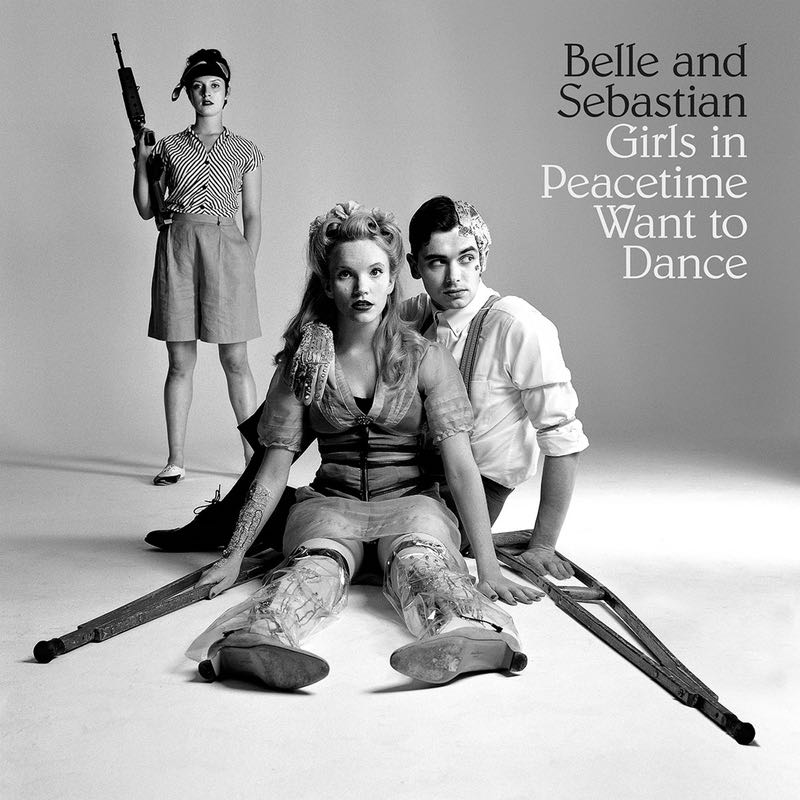 Also enjoying Belle and Sebastian's Girls In Peacetime Want To Dance, although to be honest listening to it has made me go and spend more time with their back catalogue instead. (Curiously, I'm enjoying Write About Love more now than I did when it came out.)
Fiona and I went to the Pathé cinema in Zaandam to see Cinderella. It's a well-made, charming, classic treatment of the fairytale – it doesn't try to be anything more, but it succeeds at what it sets out to do. I found it a bit bland, and disliked Helena Bonham Carter's fairy godmother, but I'm not really the target audience. As a wholesome, happy family film: very good.
Parallels on Netflix was intriguing as a pilot, but I don't think there is a series to back it up. It suffers, like many sci-fi films, from being set in a universe where science fiction as a genre apparently does not exist, and characters are baffled by the idea of parallel universes. Sure they're allowed to boggle at the fact that it is happening to them, but I can live without the added layer of incongruity.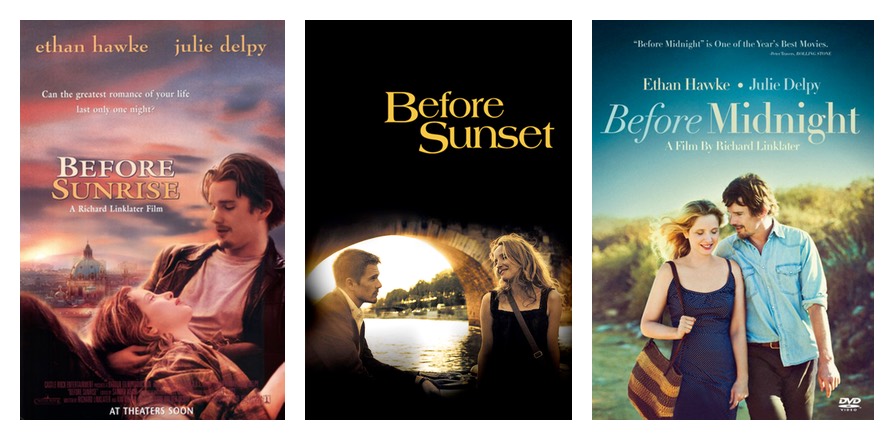 On my trip to Edinburgh last week I watched Richard Linklater's "Before…" trilogy back-to-back. (In the sense of, "over the course of three evenings", not actually in a single sitting.) And wow. Before Sunrise is a deserved classic. So simple, so rich and engaging, all as a result of completely natural and believable performances from Ethan Hawke and Julie Delpy. Their reunion in Before Sunset is thrilling, the tension coming from opportunities missed and pent-up desires instead of joy of discovery and anticipation of the first film. Before Midnight finds Jesse and Céline together, in their forties, both happy and disappointed, full of conflicted emotions over how their lives have turned out. Bickering, fighting, wondering if they are still in love. Beautiful films, true to life's ambiguities, they blew me away.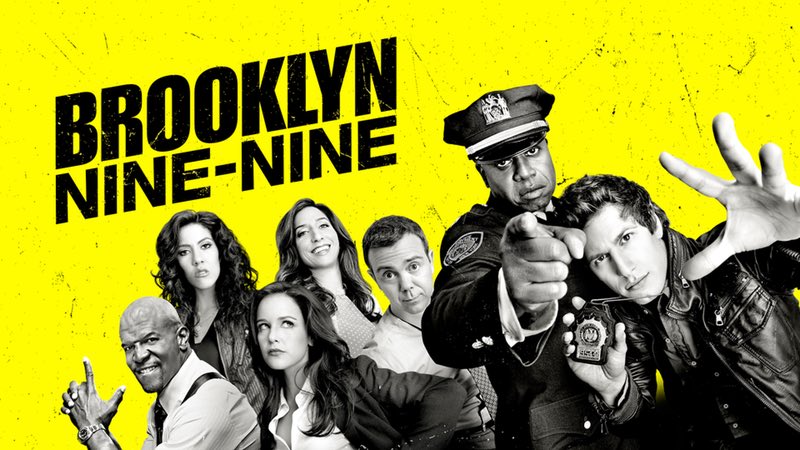 I saw a lot of posters for Brooklyn Nine-Nine when I was in New York in February, and it popped up on Netflix a while ago. I tried the first episode last week, and binge-watched the rest of the season straight away. It's hilarious. I've loved Andre Braugher since Homicide: Life on the Street. His performance as Captain Holt is as dry as they come. Andy Samberg, whom I only knew from The Lonely Island is a great comic lead. It's perhaps not terribly ground-breaking, but it's full of great characters, and well-written with a mix of great lines and physical comedy. I just enjoyed the heck out of it, and am looking foward to season two appearing.
Also: Best Fiends is now my Kwazy Cupcakes.