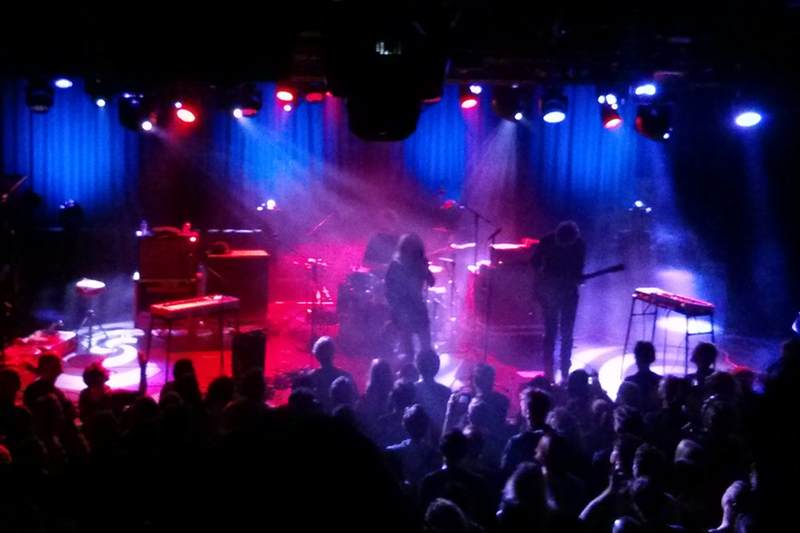 Unusually for me, I hadn't listened to their new album (Barragán) much before the gig. The first impression I had of it had been "whale song". Played loud and live, though, it was mesmerizing.
The trio appear to be shy performers, playing more for the music than for the crowd. (Which is fine.) When Kazu Makino was on guitar, she tended to have her back turned to the audience. In fact, towards the end she admitted that "it might not look like it, but we're having a great time being here." On the last song of the encore, 23 she let down her hair (literally) and danced around the stage, finishing the set with a powerful and memorable flourish.
The new Tolhuistuin venue has only been open a week, and this was my first gig there. It's nice, compact, with a small balcony. The bar serves Heineken (meh), and it's worth noting that they only take PIN cards, not cash. The merch stand was happy to exchange my paper Euro tokens for a lovely T-shirt, though.